Below are summary instructions for students and instructors about requesting and communicating academic accommodations and how exams that require academic accommodations will be reported and supported.
Step 1: Faculty Notification Letters
Students
To access your academic accommodations, all students registered with the Centre for Accessible Learning (CAL) need to request that their Faculty Notification Letters are released to their course instructors each term.
A Faculty Notification is a letter that confirms a student's registration with CAL and lists their academic accommodations.
Students can request these letters each term by completing and submitting the following web form on this page:  
CURRENT TERM: -- REQUEST FOR FACULTY NOTIFICATION LETTER DELIVERY form 
please note the web form login can take some time to load on your web browser (i.e. 30 seconds) once you have entered your Camosun student login information or after that step, so please be patient

If there is a course where there is no instructor currently identified, leave that section blank. CAL will check when the instructor is populated on myCamosun and then send the letter.

It is the student's responsibility to ensure that their Faculty Notification letter is provided to each of their course instructors at the start of each term, or the earliest possible date.
Students will be cc'd on the email to instructors which includes a copy of the letter. Please keep it for reference.
Instructors
You will receive each student's Faculty Notification Letters via email from CAL. This letter is sent at the request of the student and outlines a student's academic accommodations.
If you have any questions regarding the academic accommodations listed, please contact the CAL Faculty Instructor listed on the letter.
If you require assistance in applying the academic accommodations to your course, please refer to the Implementing Academic Accommodations libguide.
As students register with CAL throughout the term, you can expect to receive Faculty Notification Letters at any point.
Please note: CAL does not have access to your course materials or exam settings on D2L.
Step 2: Exams
Students
CAL requests that all registered students book their exams where academic accommodations are needed through the CAL Exams Booking Form.
Be sure to select the correct campus the exam is taking place (Lansdowne, Interurban, or Online [at home]). If you are completing an online exam from home, please indicate if CAL invigilation is required in the comments.
Be sure to check off the boxes on the form for your approved accommodations that you require for each exam.
All exams booked will be reported to the course instructor, outlining the accommodations required.
Reminder Emails
If the exam is taking place on-campus, students will receive a reminder email with instructions regarding the place and time of the exam (sent 3 days before exam).
For online courses, students who require remote invigilation will receive a reminder email with instructions on how to connect with CAL for the duration of the exam (sent 3 days before exam).
Students writing remotely without invigilation through CAL will not receive a reminder email.
Exam booking deadlines (during the term)
Trades Students (Foundation and Apprentice):
3 business days before the exam
Semester Students:
2 weeks before the exam

If students are unable to book within the deadline, please still book the exam. Students will receive an email if it isn't possible process the exam request.
Students are asked to fill out the online booking form to the best of their ability.
Students are encouraged to book exams as early as possible.
Final exam booking deadlines  
Trades Students (Level, CoQ, and Red Seal exams): 
30 days before the exam (see "Notice for Trades students" below) 

Semester Students: All final exams listed on the Final Exam Schedule as released by the Registrar's Office have the following deadlines: 

2022F – November 28, 2022 by 4pm 
2023W – March 31, 2023 by 4pm 
2023S – two weeks before the exam date 
Instructors
Students are responsible for reporting which exams they require their academic accommodations for to CAL (through the online booking form) based on the deadlines outlined above.
This initiates the request for exam accommodations to be considered and provided.
It assists CAL to work with course instructors to identify and support the best methods of providing accommodations.
The Implementing Academic Accommodations libguide provides more information about exam accommodations.
Exam reporting
All exams that require academic accommodations will be reported to each instructor via email:
Trades Exams:
Reported as soon as booked (see student deadlines)
Semester Exams:
Reported between 10 to 12 days before the exam
If there is any information or additional materials that CAL requires to assist with the exam, a reminder/confirmation email will be sent two (2) days before the exam.
How will accommodated exams be written?
Students who are participating in on-campus courses will write their exams in one of the CAL exam spaces and supervised by CAL staff. CAL exam spaces are open from 8am to 9pm Monday to Friday, and as needed on Saturdays.
CAL staff will ensure that all of the supplied invigilation instructions will be followed (operating as if the student was being supervised in the classroom by the course instructor).
For exams being completed through D2L, course instructors will need to ensure that the accommodations are applied to the individual CAL student's exam. CAL does not have access to apply extra time or enable TextReader.
Students can request an early start and have their accommodated time added before the class start time if they have back-to-back courses. Exams that are to take place for evening courses will start early so that they will end when the CAL exam spaces close at 9pm.
Exam incidents where misconduct is suspected will be reported to the course instructor as soon as possible by forwarding a report via email. It is up to the course instructor to decide if misconduct has occurred and take the necessary measures.
Students who are participating in online classes will write their exams remotely (just like the rest of the class) with the addition of their academic accommodations as requested.
Course instructors will need to ensure that the accommodations are applied to the individual CAL student's exam. CAL does not have access to apply extra time or enable TextReader.
If a student has complex accommodations, the exam might be invigilated remotely with a CAL invigilator through Microsoft Teams (reviewed on a case-by-case basis with CAL exam staff and course instructor).
Notice for Trades students and instructors
If the final exam is an ITA exam (red seal, level exam, etc.), it needs to be scheduled through the ITA with at least 30 days notice to receive accommodations. Please make sure to email calexams@camosun.ca for the correct ITA forms within the first week of the program start date.
Issues?
If students believe their accommodations are not being provided on a specific exam, they should:
On-campus exams: report this to the CAL Invigilator on duty who will communicate issues with the course instructor and/or CAL Advisors.
Online exams: report this to the course instructor and calexams@camosun.ca  BEFORE they begin the exam. CAL exam staff will try to assist wherever possible.
 
How-to videos for using assistive technology for exams can be found on the CAL YouTube page:
What do students have access to during a face-to-face exam with CAL?
In cases where it is determined that an exam will be completed face-to-face with CAL, students will not only have access to their approved academic accommodations, they will also have access to:
Supplied by CAL:
earplugs (individually packaged disposable, new)
noise reduction earmuffs
headphones (if accessing audio files, screen readers, dictation software, white noise/music)
anti-fatigue mats
scrap paper (marked as from CAL [unless otherwise directed by instructor])
Supplied by student:
pens, pencils, highlighters (all checked for electronics [unless otherwise supplied by instructor])
portable magnifier (either electronic or overlay filter)
colour tinted glasses / colour tinted overlay gel
heating pad / lumbar support / etc.
water bottle/tea/coffee and snacks
blood sugar meter
calculator ONLY if the instructor has indicated that one is allowed (type/model will be checked if required)
Students are not allowed access to cell phones, personal headphones/ear buds, watches, and pencil cases during an exam.
Hats and/or other bulky clothing will be visually checked for prohibited materials.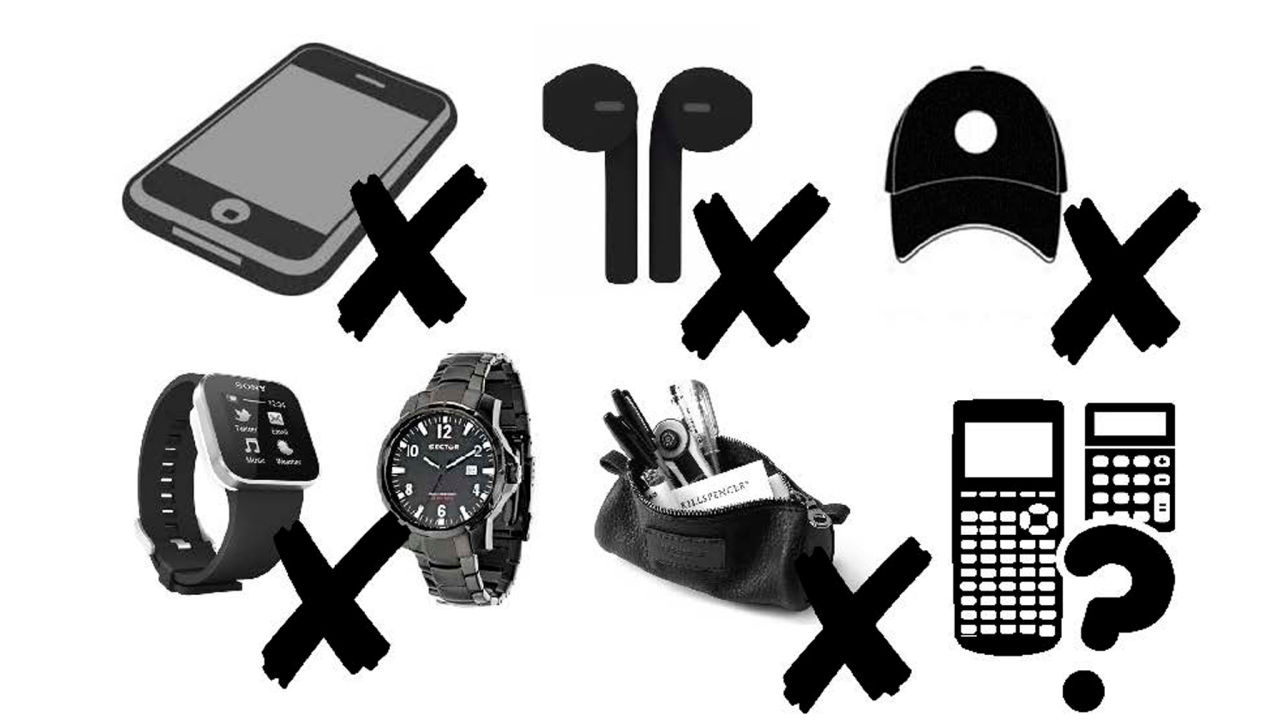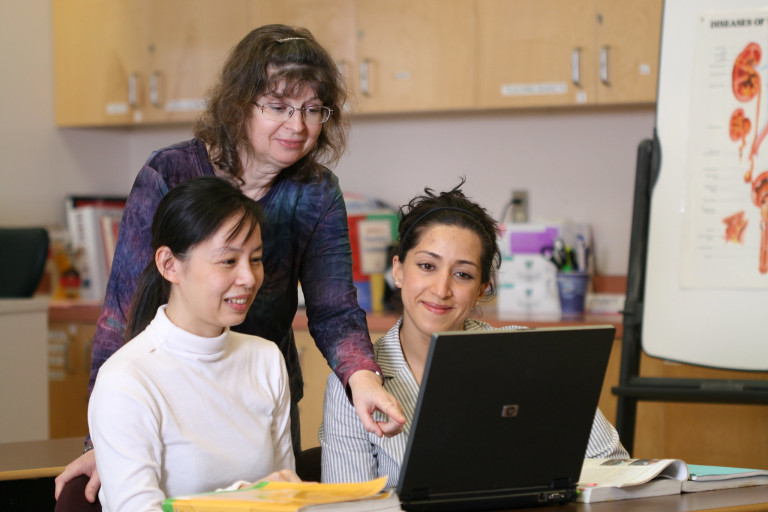 "Don't worry about how you're going to write an exam or how to handle different situations, because the Centre for Accessible Learning is there to help you."

Sebastian, Camosun student