Creating an inclusive and accessible learning environment requires the work of the entire college community. The Centre for Accessible Learning provides direct supports to students and is a resource for faculty in learning about implementation of academic accommodations to students with disabilities in their courses.
Disability issues are complex requiring flexible, creative responses
What works for one student may not be appropriate for another and what works in one course may not work in another.  Academic accommodations are therefore determined on an individualized, course-by-course, term-by-term basis. Course instructors and departments play an important role in this dynamic and consultative process guided by key concepts, key content and some limitations.
Implementation Guides for Instructors
Implementing Academic Accommodations
Academic Accommodation's Relationship to Essential Learning Requirements
Access (Accommodation) Services and Academic Success Services
Implementation of student academic accommodations is guided by the Academic Accommodation for Students with Disabilities Policy and the BC Human Rights Code.
Academic accommodations produce equitable access to education by adapting the condition, manner, or duration in which students perform academic tasks:
The way information, directions and content is presented (e.g., text, lecture, video, experiential)
The way in which the student is asked to respond (e.g., writing, speech, practical)
The characteristics of the setting (e.g., lighting, seating, location)
The timing, scheduling and sequencing of the instruction and/or assessment (e.g., time of day, length of assignment, time given for pre-reading before being evaluated, etc.).
The tools students use in learning and evaluation
Key Contacts
In addition to these resources, the Centre for Accessible Learning faculty are available as colleagues to consult on your questions and provide additional information and strategies. 
Connect with Centre faculty:
Supporting Students with disabilities
Disabilities are complex and varied, and are unique in manifestation to the individual. To help you build awareness the following guides will help you adopt best practices to support students with disabilities. Diagnoses are confidential, students are not required to tell you the specifics of their condition. These support guides provide overviews of some strategies and accommodations.
Connect with Centre faculty if you wish to learn more.
Supporting Students with Diverse Learning Needs (resources, case studies and a self directed course providing practical information and easy-to-use strategies to help you to better support the learning of students with disabilities in your courses)
Accommodation vs Accessibility: A Pro-active approach
Implementing human rights law in higher education video with Barbara Roberts.
Universal Design
Universal Design for Learning (UDL) is a research and principles-based approach to education that employs practices that enhance the learning for all students while reducing the need for many accommodations. UDL is structured around three foundational principles:
Multiple means of Engagement – foster purposeful, motivated learners
Multiple means of Representation – foster resourceful, knowledgeable learners
Multiple means of Action & Expression – foster strategic, goal-directed learners
The college has embarked on a project to develop a toolkit of resources to enable instructors to implement UDL in their practice. This partnership between the Centre for Accessible Learning and the Centre for Excellence in Teaching and Learning, with grant funding, launched in the spring of 2019. Contact Sue Doner in CETL for more information.
Create accessible materials
In your everyday work,  you can incorporate six core practices to create accessible materials. These practices can be applied to email, documents, power-point slides, D2L sites. The result will be accessible content that will enhance the experience for all users.
The six core practices are 1
Create document structure (headings and style templates) that organize and format documents for easier visual and assistive technology navigation.
Write useful, descriptive hyperlinks that don't make a reader guess where the link will take them, whether or not the user makes use of assistive technologies.
Create bulleted or numbered lists so that users can scan content, whether with screen readers or in viewing online or print copies of resources.
Use color and contrast appropriately to ensure information is displayed in ways that more people – including those who see color differently or don't see it at all – can understand it.
Add captions to your media so that a Deaf student and an English language learner have access, so that transcript content supporting your media is findable from a search engine, and so learners in general have access to supplemental descriptions of key diagrams, figures, illustrations, and photographs.
Include alt text with all graphics and images so that students using screen readers will understand the content and context of your graphics
For more information explore the University of Minnesota's Accessible U.
1 Attribution to TILT (University of Minnesota) CC-BY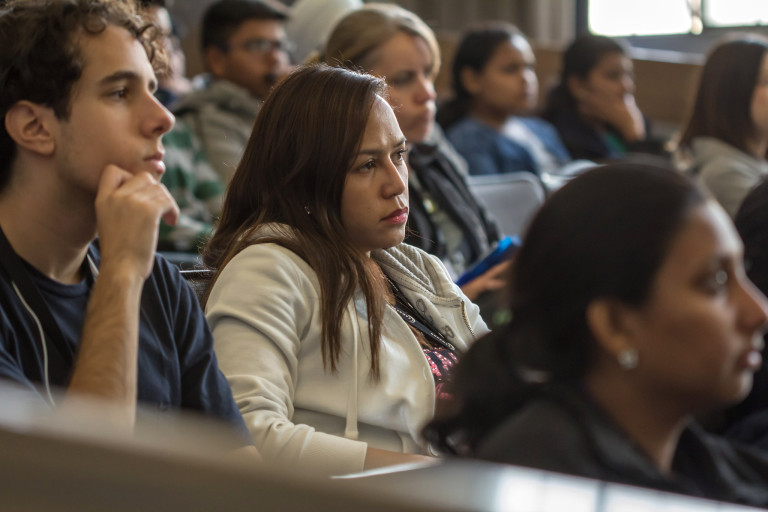 BC Campus Accessibility Toolkit
The BC Campus Accessibility Toolkit is an indispensable resource for instructors developing course material. The toolkit was developed to support the work of the BC Campus Open Textbook initiative. The book makes use of persona—stories of students with disabilities—to illustrate skills that will help you create accessible material.