Camosun's cafeterias and restaurants provide a wide-range of sustainable, nutritious and affordable dining options at our Lansdowne or Interurban campuses.
Whether you're looking for high-quality entrees prepared by professional cook apprentices, or a delicious quick-bite prepared by Aramark's Red Seal certified chefs we have what you're hungry for!
Diversity
Food Services embraces diversity in our food... and our staff
Did you know that at Lansdowne, Aramark's food services staff can converse in 10 different languages? Punjabi, Hindi, Mandarin, Taiwanese, Hebrew, Yiddish, German, French, a Nigerian Dialect, and of course English.
Through the Lansdowne's Worlds Fare station we offer foods from different parts of the World on a rotating basis: Asian Stirfrys and Noodle Bowls, Samosas, Souvlaki, Enchiladas, Butter and Bombay Chicken, and other seasonal diverse food features. We bring in sushi every day, several of our baguettes have an ethnic flavour to them, even our pizzas feature flavours from around the world (Thai, Italian, Greek, German, Mexican, etc). We also include foods that allow for the diversity of personal and religious choices such as vegetarian and vegan.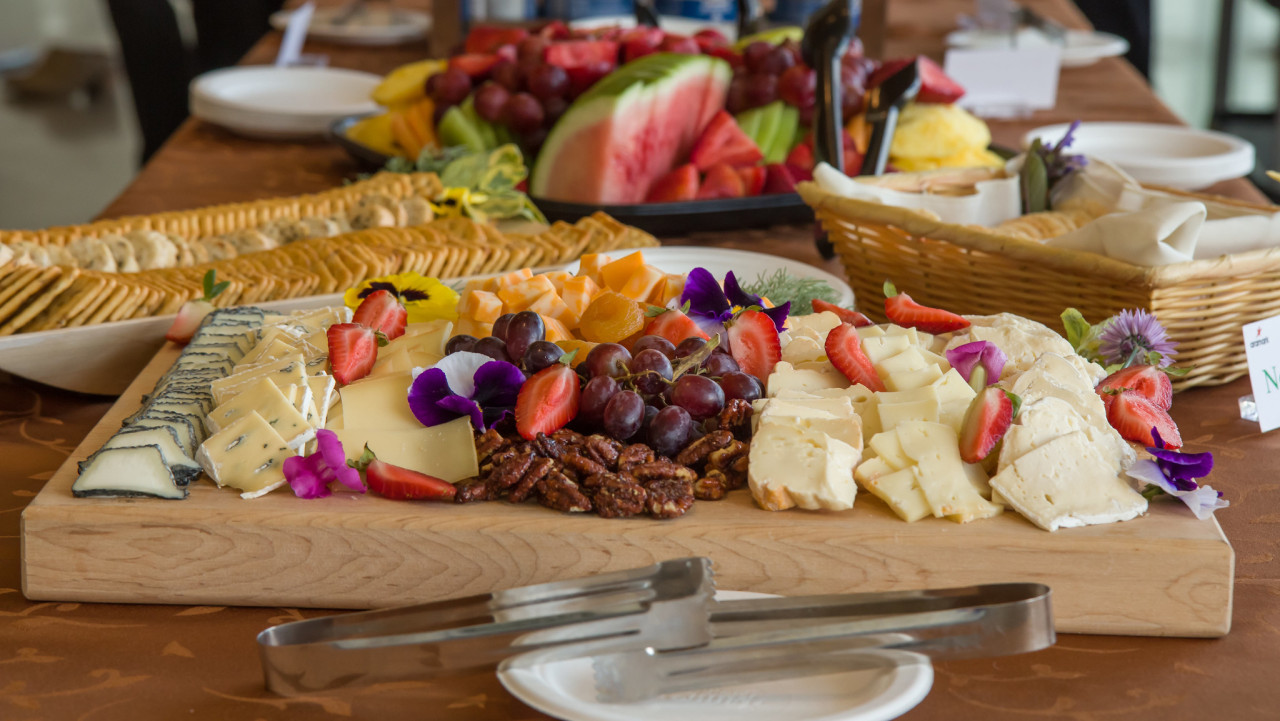 Catering services
Camosun offers catering services to suit every need and every budget.