Camosun's award-winning in-house design team is here to help you with all of your creative, print and electronic design needs.
Graphic services
From high-end marketing campaigns and diverse publications to flyers and front-end digital design, the design team at Camosun does it all. Our skilled designers understand the power and importance of thoughtful, high-quality design.
Working closely with the Print Services staff to ensure quality products and customer satisfaction, our designers are available to work with the college community, organizations and members of the community on custom projects.
---
Services
We can help with all aspects of your project, from simple to complex.
Services include:
initial conceptualization
idea brainstorming
art direction
full concept development
design/production
consulting
brand maintenance
estimates
illustration
identity/branding
Not sure where to start? Contact Graphic Services and we'll help you explore what you need and how to get there.
---
Working with our designers
Our experienced team specializes in all facets of graphic design, including concept development, illustration, marketing, technical production, photo editing/optimization and pre-press production.
The designer assigned to your project will work collaboratively with you to develop a Design Brief, which will determine:
audience
objective/function
distribution plan
call to action
realistic timelines
the best product(s)/deliverables for maximum success
use of photos/graphics
---
Photo usage
Whenever possible, purpose-shot photos taken by our Audio Visual Department photographers are recommended.
If the photos you require are not feasible to have shot by our in-house photographers, the next option is to utilize Stock Photography. Graphic Services has a subscription with Getty Images. Use the keyword search to find the photos you want to use, and copy the link in your instructions to the Graphics Team when you submit your requisition.
---
Project workflow
Once this Design Brief has been established, the designer will proceed with concept development for the project, including developing the look/tone, palette, scope and aesthetic.
Within the design and production stages of a project, our designers will ensure success by working closely with our in-house Print Services Team.
You will receive proofs of your project as PDF files by email. You can provide your edits as a marked-up PDF file, a marked-up hard-copy print-out or written out instructions in an email.
Once you have approved the final proof in an email message, we will provide you with your requested final digital files, as well as coordinate all printing requirements with Printing Services staff.
Your printed materials will be delivered according to the instructions that you indicated when filling out the Graphic Design Request.
Brand standards and marketing processes
Consistent branding is extremely important in keeping Camosun College's visual identity and messaging clear and memorable in the eyes of our varied audiences including potential students, media, government, donors and the general public.
---
Representing Camosun
Our brand represents the essence of our core mission, values and strategic goals as an educational institution.
In order to maintain and support our carefully maintained brand standards, make sure you utilize Camosun's award-winning Graphic Services department for your marketing and messaging needs, for both print and digital/online assets.
---
Publicly visible
If your marketing project is "outward-facing" in any way (i.e. if it will be publicly viewable at all), it must be submitted for Design production to the Graphic Services department.
The Graphics Team will ensure that your projects are kept on brand as part of the overall Camosun identity and adhere to the college's brand guidelines. Ensuring a cohesive brand identity is vital towards the overall presence of Camosun, and the critical community lens through which the college is viewed.
---
Professional and consistent
Thank you for the important role you play in building our brand and creating awareness of the enormous impact Camosun College has in our community and beyond.
Your help in adhering to this process and applying these guidelines consistently will ensure our efforts have the greatest effect possible.
Requests graphics
Start by submitting your Graphic Design Request, making sure to fill out all of the important details, including whether your project will be multi-purposed for both print and digital assets. Please include your cost centre number, as well as required dates and print quantities.
Note: A "G-number" will be assigned to your Graphics/Print project for tracking/reference purposes.
 Filling out your Graphics Request form
Project scope

When you're filling out the form, you will see the option to choose the scope of your project. Please indicate whether your project is a New Design, or a Minor or Major Revision of an existing project. If it a revision, please indicate the previous G-number and name if you know it. This helps tremendously in saving us time and helping us to be efficient.

 Event date

Please indicate your Event Date if you have one, otherwise leave that box blank. This allows us to account for sufficient printing and delivery time so that you will receive your project in time for your event.

Notes

Please use the notes area to identify any other details that we will require to get started on your project. Once you have finished filling out the form, hit the button "Submit by Email". This will bring up an Outlook email window. In the body of this email, please attach any content, photos, graphics, previous versions of the project, design samples/ideas, links, etc.

Photos

When submitting content, High Resolution, original photos must be sent/attached individually or together in a zipped file. If your photos are embedded in an MS Word or PowerPoint file, we can't use them.

Confirmation

After you have sent your email, you will receive a confirmation email back after your request has been processed. This email message will include your new G-number for reference. If you have not received this confirmation within 48 hours of submitting your Graphics Requisition, please call us at 250-370-3061 to make sure it made it to us!
Reprints of previous graphics projects
When ordering reprints of previous projects created by the Graphic Services team, please submit another Graphic Design Request with the words "REPRINT ONLY" included, along with your printing quantities and specifications.
Please quote the previous G-number and include any previous PDF files of the project for our reference.
Official reprints offer the best print quality
You may have a "final proof" PDF file on hand for reference that looks great on-screen, but you should not just submit this for printing through CamosunPrint, as it is most likely not set up properly for printing.
Proof files usually do not account for technical specifications (i.e.: bleed/trim) and may have too low resolution for quality printing.
The Printshop staff don't have time or sometimes the access to go digging for the correct print-ready file, so the Graphics staff needs to find or generate the correct print-ready file for them, otherwise, you may not get what you expected.
There is no charge to retrieve the file for reprints. Thank you for helping us maintain this integral part of our quality control process.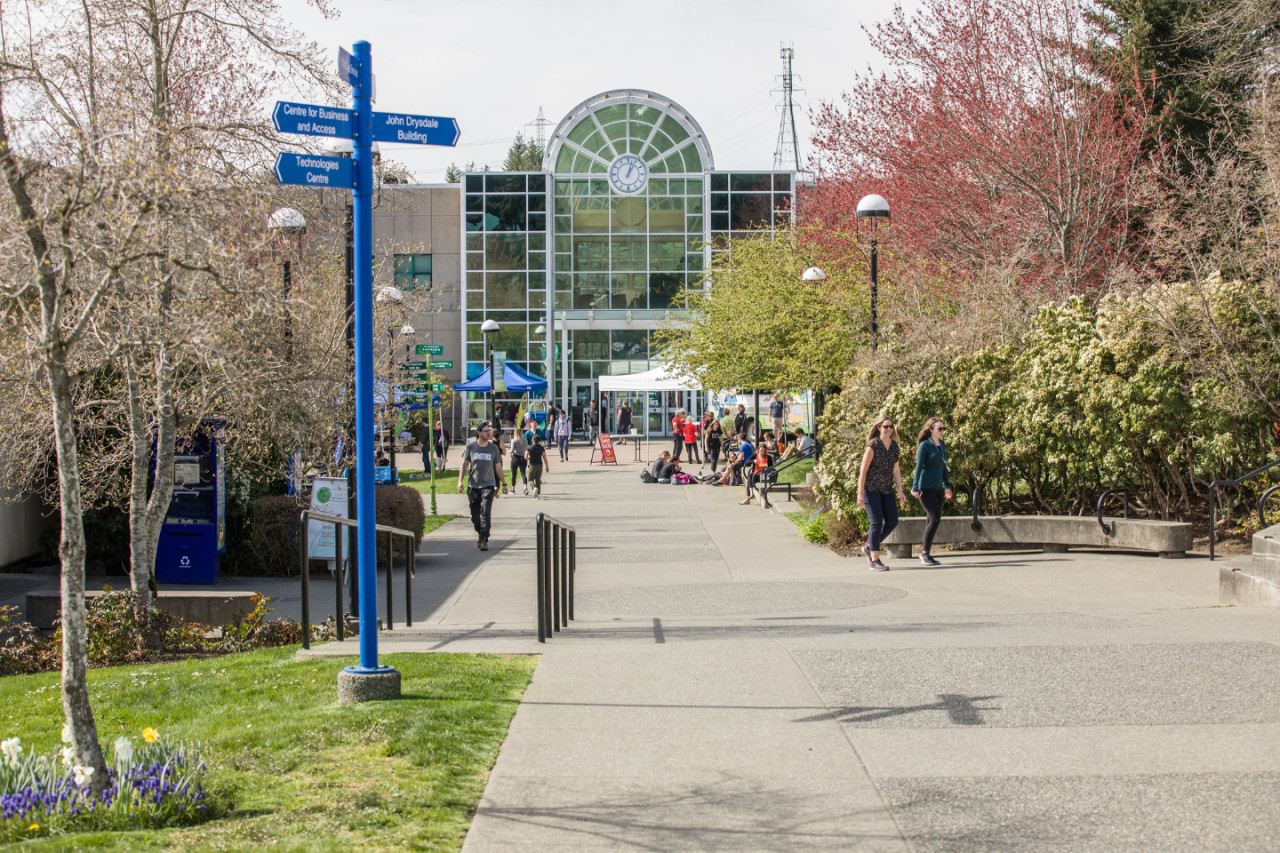 Dream it!
If you can dream it, we can print it!