Start your bachelor's degree at Camosun in the University Transfer (UT) program and transition seamlessly to complete your degree at one of Canada's internationally renowned universities.
Earn your degree from a Canadian University
You can study for one to two years at Camosun and transfer your credits to a university to finish your program. It's possible to transfer to universities across Canada.
While you are at Camosun you'll receive one-on-one academic advising support to choose your courses, develop your personal learning plan, and transition to the university of your choice.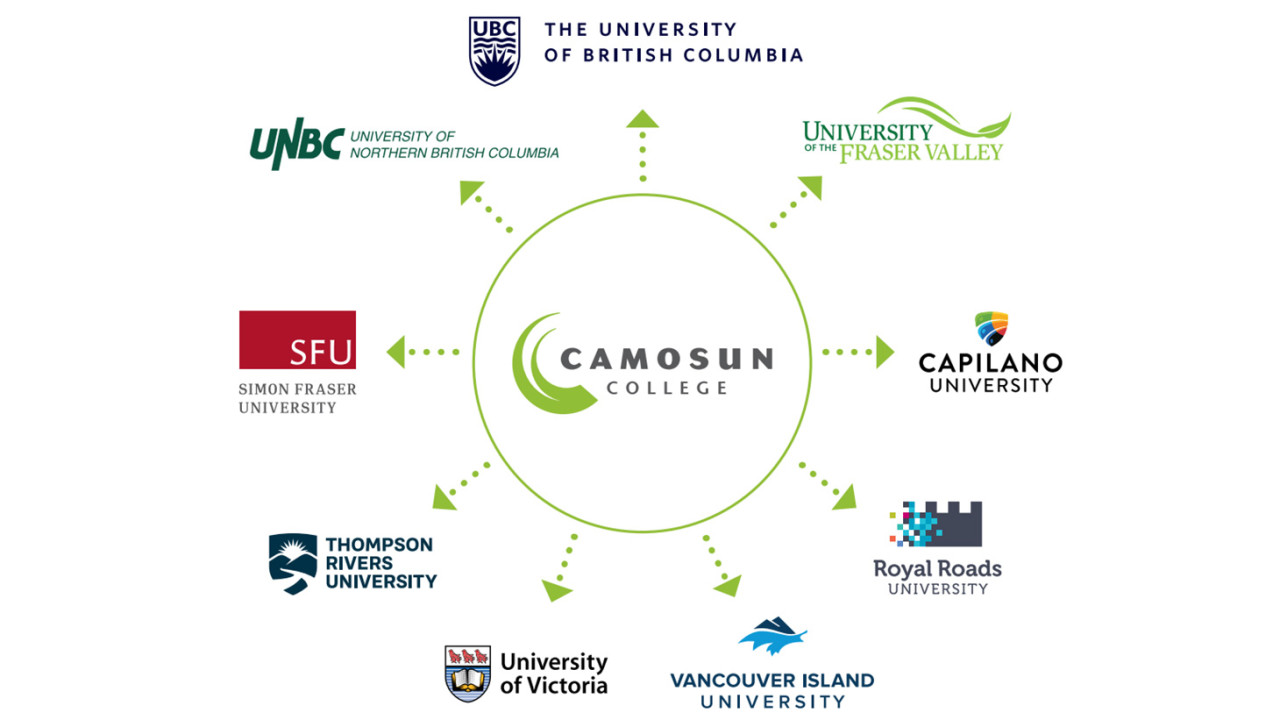 Looking to Transfer to Camosun College?

If you are coming to Camosun having already completed some courses at other colleges or universities and would like your coursework to be evaluated for credit towards a Camosun College credential, please contact International Admissions before applying.
Contact information
International Admissions
Campus location
Our International Admissions staff are here to help you start your application process for Camosun.
Please contact our team member responsible for your country of residence.