Important notice: campus return
Camosun International continues to follow the social distancing guidelines established by the provincial and local health authorities. Starting in September 2021, instruction at Camosun College will transition back to being on-campus, and in-person. As we gradually return to campus in adherence to the public health protocols, we will continue to provide our full range of services primarily by phone, email, and/or video.
Please call or email us before dropping by our offices.
For more details on the return to campus, please refer to the Student FAQ page.
Contact us
Prospective/Future International Students 
Please use the online web form or Facebook Messenger.
Accepted and Current International Students
Please use the online web form. Kindly make sure to include your Camosun ID.
Education Consultants/Parents
Please contact the Regional Manager responsible for your market.
Study Abroad (current Camosun students only)
Current Domestic & International students wishing to spend a semester or two at a Partner Institution outside Canada, please contact studyabroad@camosun.ca
International Admissions
Please contact our team member responsible for your country of residence.
Parents and Family in Canada: please contact our team member responsible for the student's current country of residence.
Mailing address
Mail or courier deliveries must be sent to our mailing address.
Camosun College
International Department
1931 Argyle Avenue
Victoria, BC V8P 5J2
Canada
All transcripts, and any other supporting documentation submitted, become the property of Camosun College and will not be returned.
International team
Camosun International staff work together to welcome students and partners from around the world. We will combine our knowledge and talents to meet your needs, whatever they may be.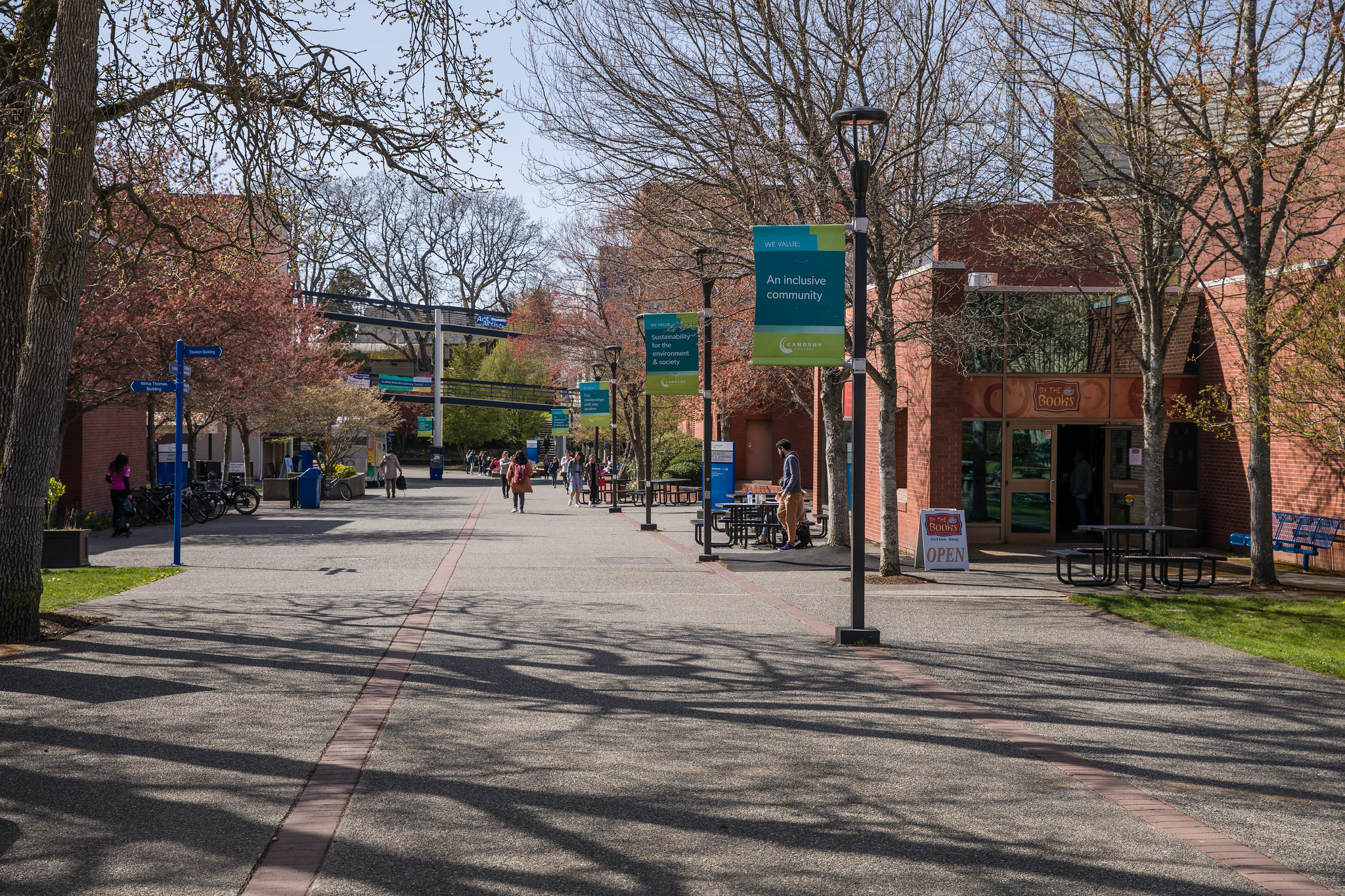 Contact us
A dedicated team is ready to answer your questions.