We're always looking to connect, in person, by email, or online.
Future students
International Admissions
Prospective Students
Do you have questions about applying to Camosun?
Please contact the International Admissions team member responsible for your country of residence.
Parents and Family in Canada: please contact our team member responsible for the student's current country of residence.
Education Consultants
Please contact the Regional Manager responsible for your market.
Incoming Exchange Students
Incoming Exchange Students enrolled in one of the Partner Institutions, please сontact the Study Abroad Advisor at your home institution or e-mail Camosun's Study Abroad Coordinator.
Accepted and Current students
 
International Student Services
Accepted and Current Camosun International students, please contact us
By Email
international_advisors@camosun.ca
In person
Monday - Thursday: 9am to 4pm
Friday: no in-person service. Virtual service (via Email): 9am to 4pm
Lansdowne campus
Isabel Dawson, ID 201
Interurban campus
Liz Ashton Campus Center, CC 251
By phone
250-370-4812 
Please feel free to leave a message clearly stating your question with your full name, Camosun ID# and a call back number in Canada.
Phone numbers and contact information for International Admissions can be found on the International Admissions page.
Study abroad
Current Domestic and International students enrolled at Camosun and wishing to spend a semester or two at a Partner Institution outside Canada, please contact the Study Abroad Coordinator.
Student life
If you're looking for social activities for international students, follow us on Facebook and Instagram.
Mailing address
Mail or courier deliveries must be sent to our mailing address.
Camosun College
International Department
1931 Argyle Avenue
Victoria, BC V8P 5J2
Canada
All transcripts, and any other supporting documentation submitted, become the property of Camosun College and will not be returned.
Chat with Student Ambassadors
Camosun International Student Ambassadors are available to answer questions about student life.
For program eligibility, application procedures, admissions requirements, tuition fees, scholarships, transfer opportunities, and other admission-related questions, contact International Admissions.
International team
Camosun International staff work together to welcome students and partners from around the world. We will combine our knowledge and talents to meet your needs, whatever they may be.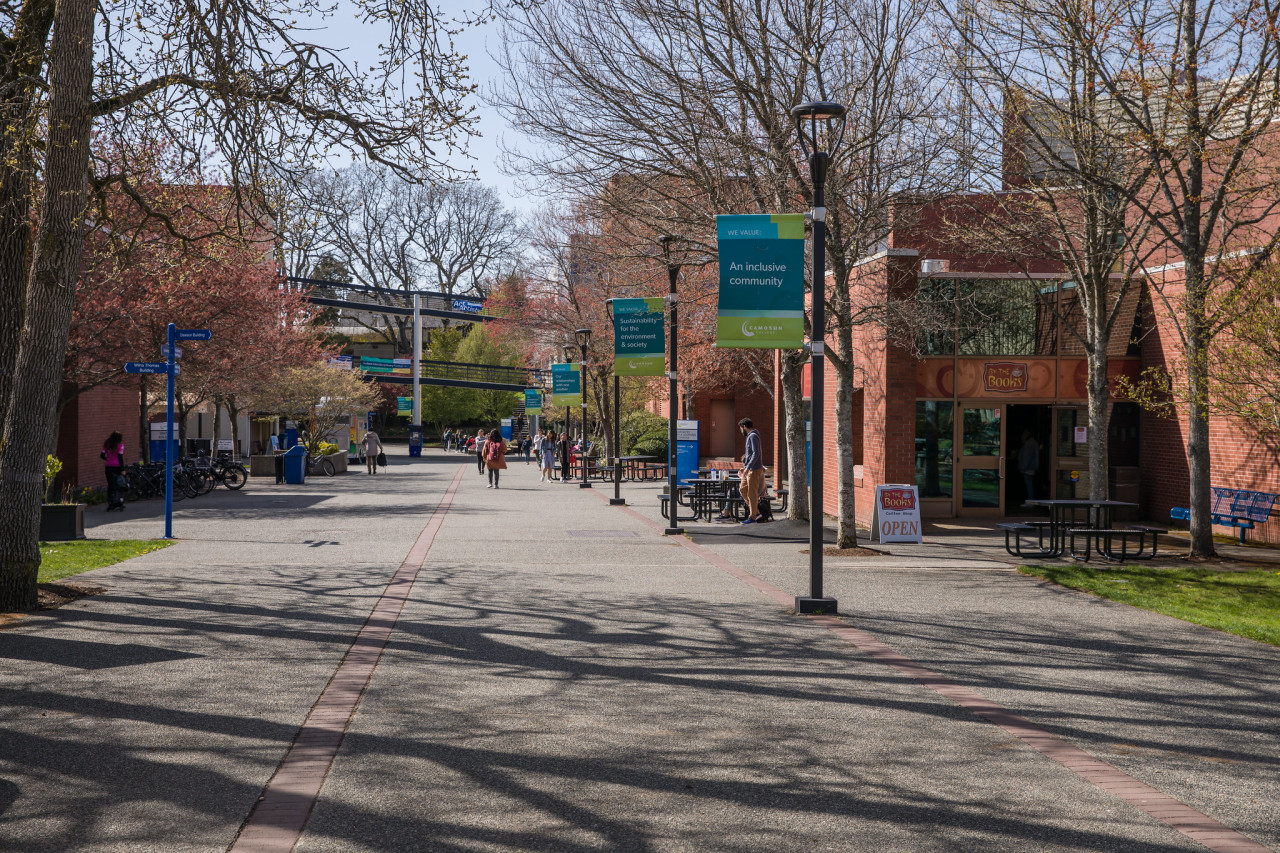 Contact us
A dedicated team is ready to answer your questions.