The final step to complete your course registration.
How to register your courses using myCamosun
The final step in the registration process.
Step 3: Register
Before you register
Know when your registration period begins. Go to Plan & Register, click on My Schedule and toggle to the appropriate term. Once assigned, your date and time will appear in a blue information notification. Note: The information notification will not display: for future registration periods that have not yet been assigned in the system or if the current registration period has opened to all students. 
Your registration deposit must be paid prior to registering for each term. If paying by credit card, go to Make a Payment in myCamosun or click here for other payment options. 
Check your notifications box to make sure there are no holds on your account, which would prevent you from registering.

3.1 Register your courses
Click the Register All button, above the calendar view, to register in all your scheduled courses simultaneously, or click the Register button on each course, in the sidebar, to register for courses individually. If the course is full, the button will say Waitlist instead of register.
Important: Using Register All will not add you to a waitlist. You must click on the Waitlist button individually.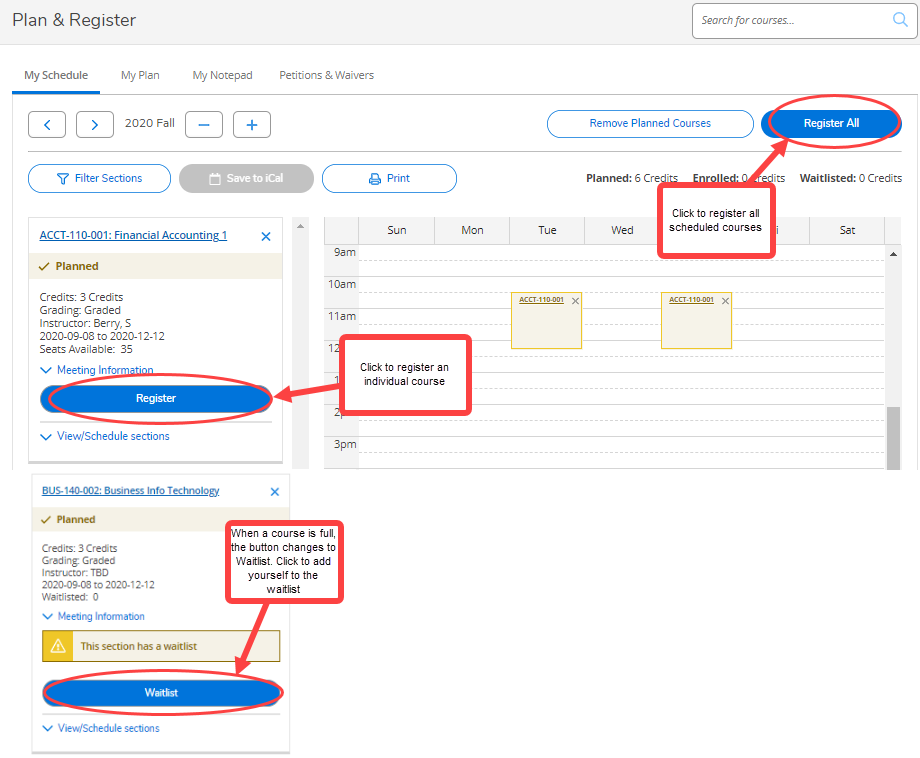 If you registered successfully, a green confirmation displays in the sidebar and the course displays green in the calendar.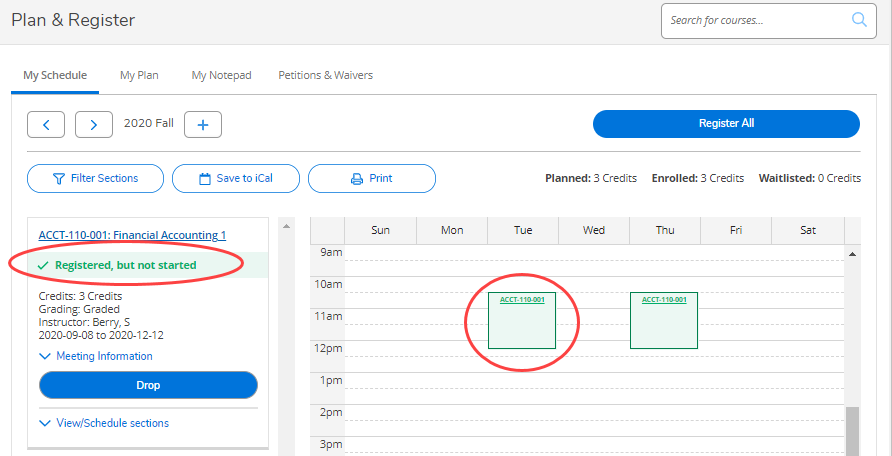 If you waitlisted successfully, a yellow confirmation displays in the sidebar and the course displays red in the calendar. Your waitlist position displays under the term dates in the sidebar.
Waitlisted Successfully- myCamosun

If your attempt to register or waitlist was unsuccessful, check the notification message box in the upper right corner of the screen for error messages. 
The error message provides specific information about why your attempt was unsuccessful. Review the My Schedule Checklist for common error reasons.
Tips for after registration:

Go to My Program and check the status of your courses to confirm your registration is complete.
Click the Save to iCal button to upload your schedule to iCalendar (not currently available for Android).
Click the Print button to download a PDF copy of your schedule to print from your browser.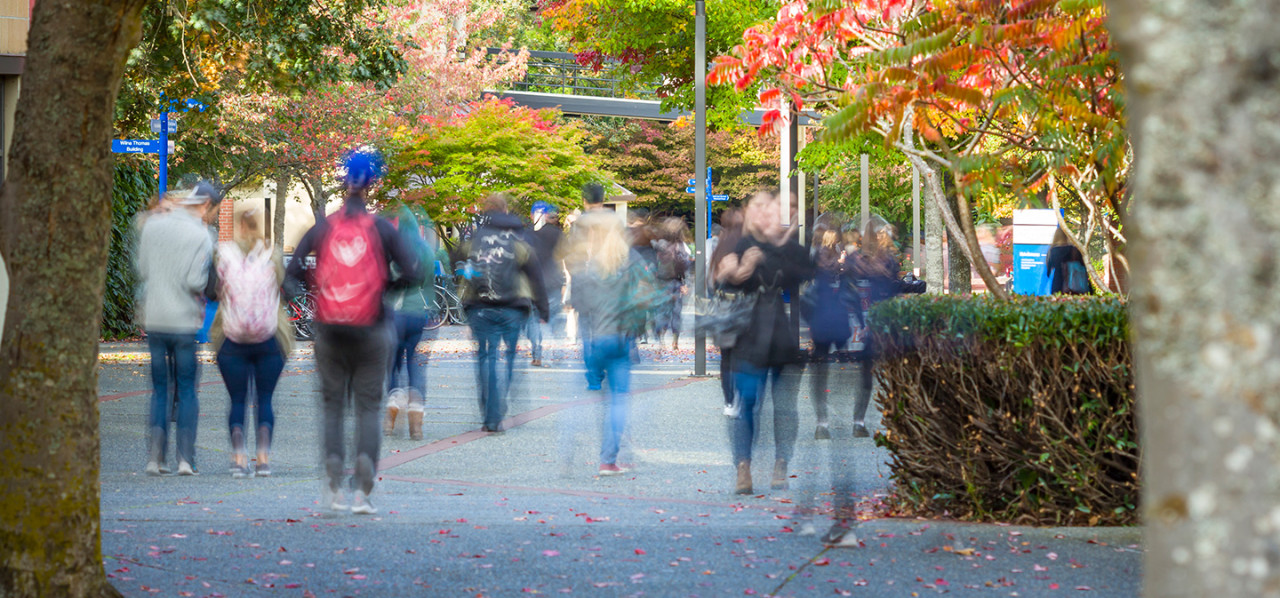 myCamosun help
Find a guide to the features in myCamousn, Camosun College's interactive online information portal.