Access your student account information, print a statement, and pay your tuition online.
1 Student Finance
1.1 Account Summary
Provides a high-level summary of the student account, and provides helpful links to information about payment options, fee deadlines, Student Health & Dental Plan, etc.
1.2 Account Activity
Select the term you want to view from the options in the drop down menu.

Click the individual icons to expand the details for that particular type of activity and scroll down to view; or click the 'Expand All' button to view all your activity.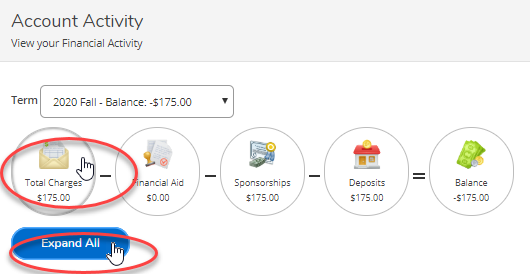 1.3 View and Print a Student Statement
Your Student Statement reflects the following: account summary of total charges, course schedule, tuition by course, student fees and deposit details. If you receive financial aid or sponsored tuition and fees, these are also included. The PDF statement will print with the official Camosun logo and may be accepted by others when requested to provide proof of registration.
Click the "View Student Statement" hyperlink located on the far right of the page.

1.4 View and Print a Payment Receipt
Click the invoice hyperlink on any payment made within your account. Click on the "Print" button in the dialogue box to view and print a Payment Acknowledgement.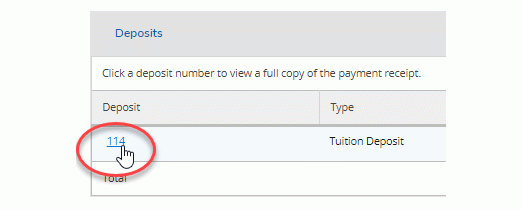 2. Make a Payment
2.1 Pay a Tuition Deposit, International Tuition & Fees, Collections Balance, or Miscellaneous Fees by Credit Card
Check the box beside the items you want to pay and enter an amount.
 Tip: Items that are overdue will auto select.
 

2.2 Select a payment method from the drop down menu

2.3 Click the 'Proceed to Payment' button

2.4 Review the items you selected and click the 'Pay Now' button to be redirected to the PayPal screen.