Camosun College Convocation Ceremonies are held in the Spring and include graduates who applied to graduate and were credentialed in the prior Summer, Fall and Winter terms.
Our next Convocation Ceremonies will be held June 14 and 15, 2023
How to attend Convocation 2023
Each year, eligible graduates receive an email invitation for their Camosun Convocation Ceremony, which will take place in June. Invitations will be sent by the end of May to graduates who completed their program in the preceding Summer, Fall or Winter term. To graduate and receive a Camosun College credential, students must apply to graduate in the final term of their program, regardless of whether they plan to participate in the Camosun Convocation Ceremonies.
Note:  There is no fee to attend Convocation. However, there is a mandatory cap and gown rental fee. More information about convocation regalia will be published in the months prior to the ceremonies.
Parchments are not handed out to recipients at the Convocation ceremony, they are mailed out only. For more information regarding credentials and parchments please visit camosun.ca/grad-credentials
2022 Convocation Ceremony
2021 Virtual Convocation Ceremony
2020 Virtual Convocation Ceremony
Contact us
For more information about the convocation ceremonies, please contact your School Representative.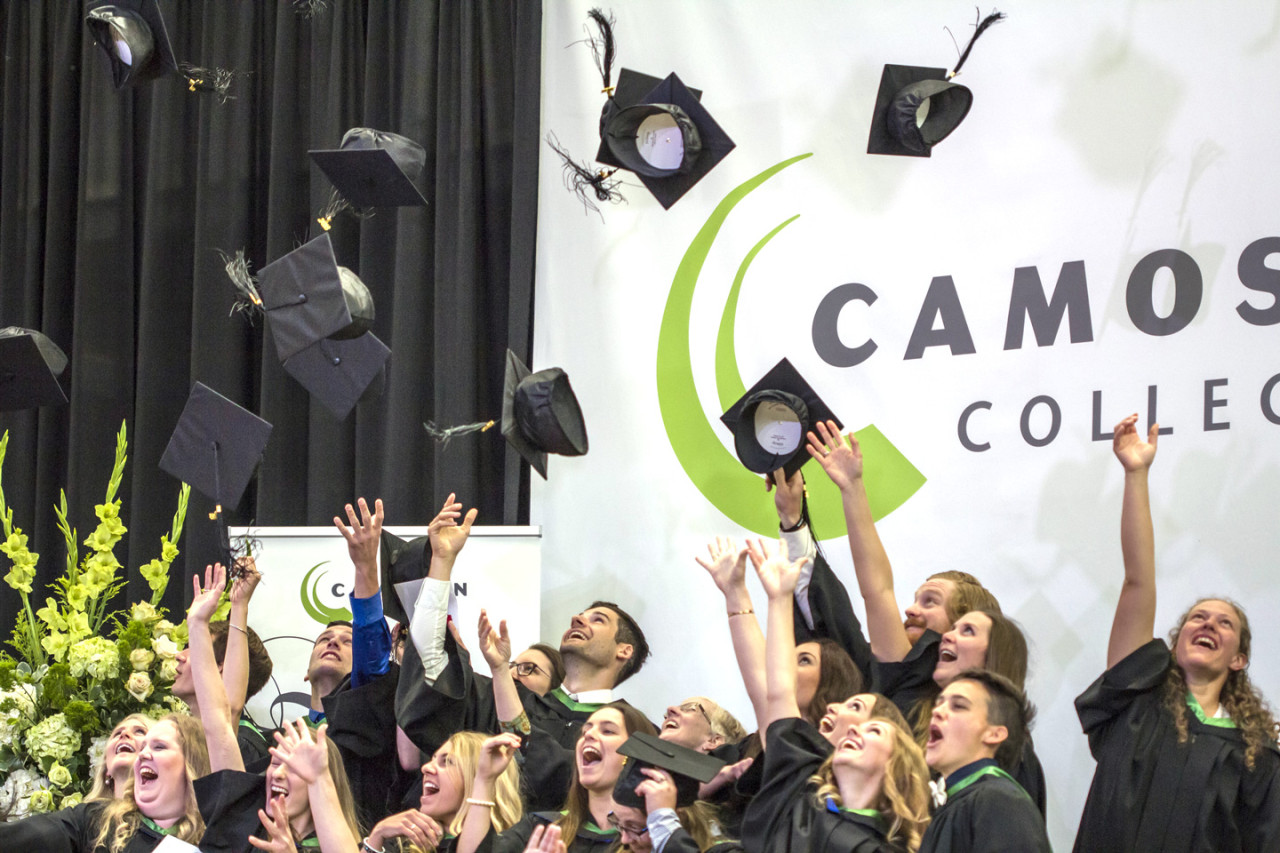 Welcome to the Alumni Family
The Alumni Association can help you keep in touch with the college and network with fellow alumni. As a Camosun Alumni, you have access to exclusive alumni services and discounts.