"Engaging students in learning to find their passion and make a difference in their community and the world."
- Sherri Bell, President Camosun College
The 2020/21 academic year
Amid a global pandemic, students at Camosun College can still pursue their education whether remotely or face-to-face, and access the services and supports to thrive. In this video, President Sherri Bell and CCSS External Executive Quinn Cunningham look at what students can expect and get answers to questions students may have about the fall. For more information, please visit: camosun.ca/orientation.
A Welcome message from the President
In 2021, Camosun College will celebrate its 50th anniversary. Over five decades, the college has built a strong and well-deserved reputation locally, nationally and internationally for delivering relevant, innovative and applied education. Even amid the current COVID-19 pandemic, delivery may have changed, but our focus remains on our students, our quality programming, our highly-professional faculty and staff, and our accessibility and community-mindedness.
Whether this is your first year at Camosun or you are returning to continue your studies, I hope your time with us is filled with thought-provoking information, interesting experiences and the beginning of new relationships.
Education will open up so many possibilities! I encourage you to make the most of your time here – we are here to help you succeed and transition to the next chapter of your life. While on-campus activities are currently limited due to guidance from the Provincial Health Officer, we still have a range of various services and supports available.
B.C.'s Labour Market Outlook predicts over the next 10 years, 861,000 jobs will need to be filled. These range from trades, technology and hospitality to health care, management and business. We know that some level of post-secondary education will be required for about 80 percent of those job openings.
One thing is very clear – education is important to the safe and sensible economic recovery of British Columbia. As a community college, Camosun is uniquely positioned to equip you with the skills to continue your post-secondary journey or pursue a career in the workplace. Our future depends on Camosun graduates who will enter the workforce with the latest knowledge, practical and critical-thinking skills.
I wish you every success and we work together to build a better future for all.
Sherri Bell
President, Camosun College
Twitter: @SDBellCamosun
Instagram: camosunprez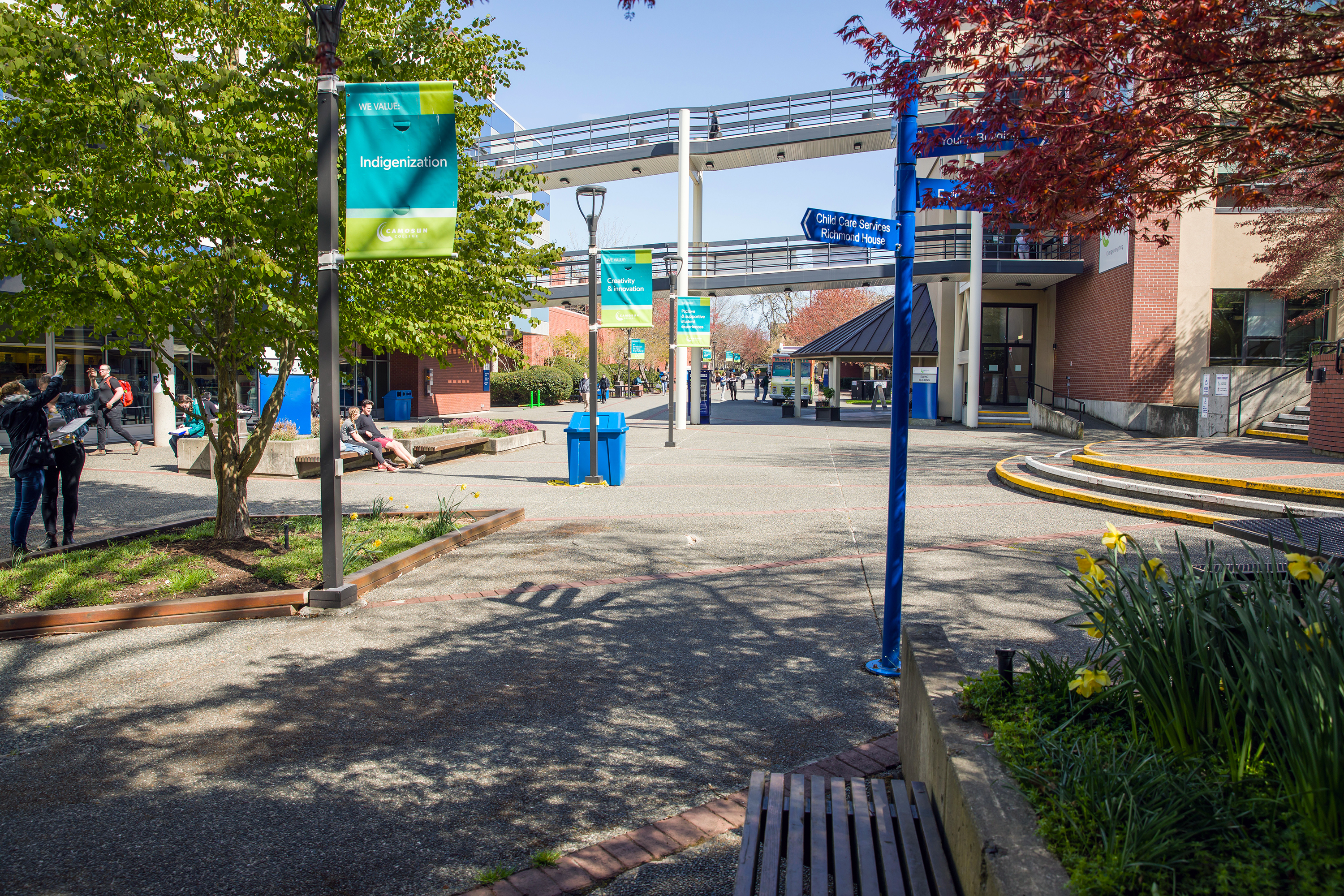 Strategic plan
Camosun's Strategic Plan is our guide, our mandate, over the next five years, to enhance and create truly life-changing learning opportunities for students.
Contact information
President's office
Rosemary Smedley, Executive Assistant