Camosun College has an outstanding reputation for excellence in curriculum. The mandate of Education Council is to ensure Camosun students are provided with quality educational experiences and Camosun graduates are recognized for their contemporary and relevant educational backgrounds.
What's Education Council?
The Education Council (commonly abbreviated as EdCo) is a legislated body established under the College and Institute Act. The purpose of EdCo is to provide leadership and decision-making for the college in the areas outlined in the College and Institute Act (Section 24). EdCo's responsibilities include:
Setting policies concerning examinations and evaluation of student performance
Establishing criteria for academic standing, academic standards, and the grading system
Approving curriculum content for courses and programs leading to certificates, diplomas, or degrees
EdCo also acts in an advisory role to the board as outlined in Section 23 of the Act and has joint approval with the board in the area of articulation as outlined in Section 25 of the Act.
By far the greatest area of focus for the EdCo is in the area of curriculum approval. EdCo has established curriculum standards and continually monitors that the standards are maintained to ensure Camosun upholds its reputation for designing, developing, and delivering quality curriculum.
Meeting schedule 2023-2024
| Date | Time | Type | Location |
| --- | --- | --- | --- |
| Wed, Sep 20, 2023 | 4–6 pm | Regular | P216;CC321;Teams |
| Wed, Oct 18, 2023 | 4–6 pm | Regular | P216;CC321;Teams |
| Wed, Nov 15, 2023 | 4–6 pm | Regular | P216;CC321;Teams |
| Wed, Dec 13, 2023 | 4–6 pm | Regular | P216;CC321;Teams |
| Wed, Jan 17, 2024 | 4–6 pm | Regular | P216;CC321;Teams |
| Wed, Feb 21, 2024 | 4–6 pm | Regular | P216;CC321;Teams |
| Wed, Mar 20, 2024 | 4–6 pm | Regular | P216;CC321;Teams |
| Wed, Apr 17, 2024 | 4–6 pm | Regular | P216;CC321;Teams |
| Wed, May 15, 2024 | 4–6 pm | Regular | P216;CC321;Teams |
| Wed, Jun 12, 2024 | 4-4:10 pm | Special Election Meeting | P216;CC321;Teams |
| Wed, Jun 12, 2024 | 4:10–6 pm | Regular | CC320/321;Teams |
Leadership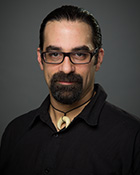 Bijan Ahmadi
Instructor, Board of Governors Member Education Council Chair
Contact information
Education Approvals
Coordinator, Education Approvals; Permanent Secretary for EdCo