Fundamental training
Start in August or January
The Sheet Metal & Metal Fabrication Foundation program opens doors to apprenticeships and careers in construction, ship building and manufacturing.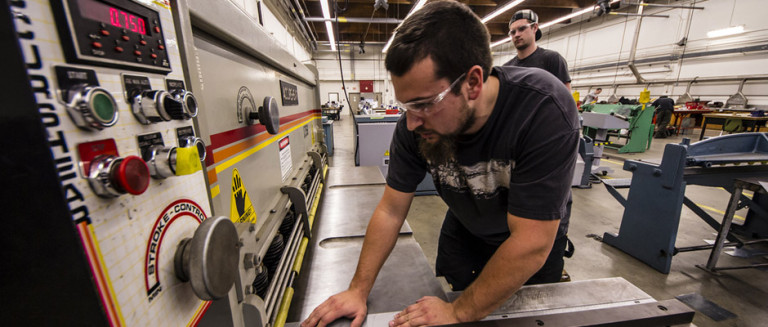 In only 30 weeks, you will graduate with the skills and knowledge that will make you highly employable within many areas of the metal trades industry.
You will learn sheet metal skills for HVAC (Heating, Ventilation and Air conditioning), custom precision sheet metal fabrication, architectural sheet metal, and metal fabrication.
Next up: apprenticeship
As a graduate of this program, you'll be ready to start employment in the industry. You will also receive credit for Level 1 technical training for a Sheet Metal Worker, Architectural Sheet Metal Worker, or Metal Fabricator (Fitter) apprenticeship.
As an apprentice, you will continue to build on your skills and gain the practical experience necessary for full certification in your chosen specialty.
For more details regarding the Industry Training Program, please review the ITA Accredited Program profiles for Sheet Metal Worker, Architectural Sheet Metal Worker and Metal Fabricator.
Check it out: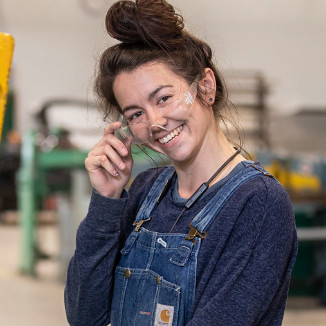 "I started my post-secondary journey by getting a diploma in Business and Marketing. After graduation, realizing the competitive job market and my disinterest in wanting to have a desk or online job, I chose to switch career paths into the trades. It's been one of the best decisions I've ever made!"
- Morganna Sampson, Sheet Metal and Metal Fabrication Foundations Program
What you'll learn
Current students wanting information about your program, go to student planning in myCamosun.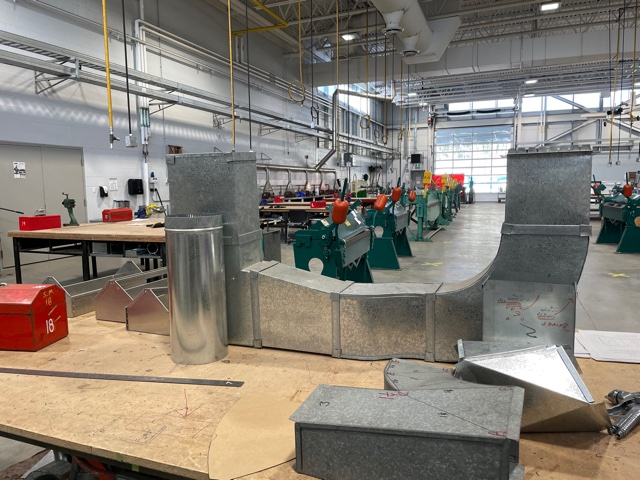 Program outline
For more details, including courses, please see the program outline in the Academic Calendar.
What to expect
Located at our Interurban campus, the Sheet Metal and Metal Fabrication Foundation program is 30 weeks long. Classes are scheduled from 8am-3pm, Monday-Friday. Homework commitments vary per student but amount to about one to three hours per day including weekends.
You'll be exposed to on-the-job conditions so be prepared to work outdoors regardless of the weather. Occasionally, you'll have to work longer than normal college hours depending on the project. You should be in good physical health and have good hand-eye coordination and manual dexterity.
Tuition and fees
Effective from September 1, 2022, to August 31, 2023
Estimated tuition
Tuition estimates are for the entire program.
Sheet Metal & Metal Fabrication Foundation, Certificate
$3,345 (domestic)
Domestic tuition fees vary depending on the individual course fees for the classes you select.
Student fees
In addition to tuition estimates, student fees are calculated based on your enrolment. Refer to: Student Fees.
Financial assistance
You may need to find more than one source of funding to help pay for your education and living costs while attending college. Check out sources of money you don't need to pay back as well as those that need to be repaid.
Start in September or March
Admission Requirements
When you apply you will need to submit proof that you meet the following admission requirements.
Tip: Where a letter grade is specified, you must have proof of that grade or higher.
One of:
C in English 11 
C in ENGL 058 
And one of:
C in Apprenticeship and Workplace Math 11
COM in MATH 038  
Note: If you don't have one of the preferred math requirements the college will accept a C or higher in Foundations of Math 11 and Pre-calculus 11, or Principles of Math 11, or Applications of Math 11, or MATH 073  or MATH 137.
For more details, including courses, please see the program outline in the Academic Calendar.
Missing admission requirements?
Take an assessment or upgrade with us.
Contact us
Faculty/staff profile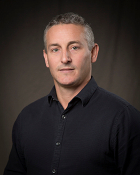 Kyle Broad
Chair, Motor Vehicle and Metal Trades
Kyle began his Trades career when he successfully completed the Red Seal apprenticeship program in Automotive Mechanical Repair at Camosun College in ...
Faculty/staff profile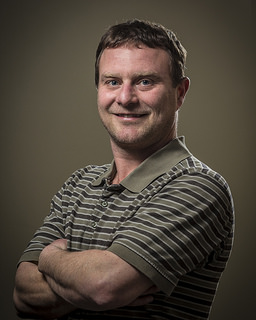 Brian Coey
Program Leader/Instructor, Sheet Metal Apprentice and Foundation
Brian has worked in the sheet metal industry since 1998 and started teaching at Camosun in 2011. He completed his four years of training at ...
Faculty/staff profile Dave Meek
Instructor, Metal Fabrication Foundation
Dave completed his Red Seal in Metal Fabrication at BCIT in 1995 while working at a boatyard on Vancouver Island. From there, he found larger projects ...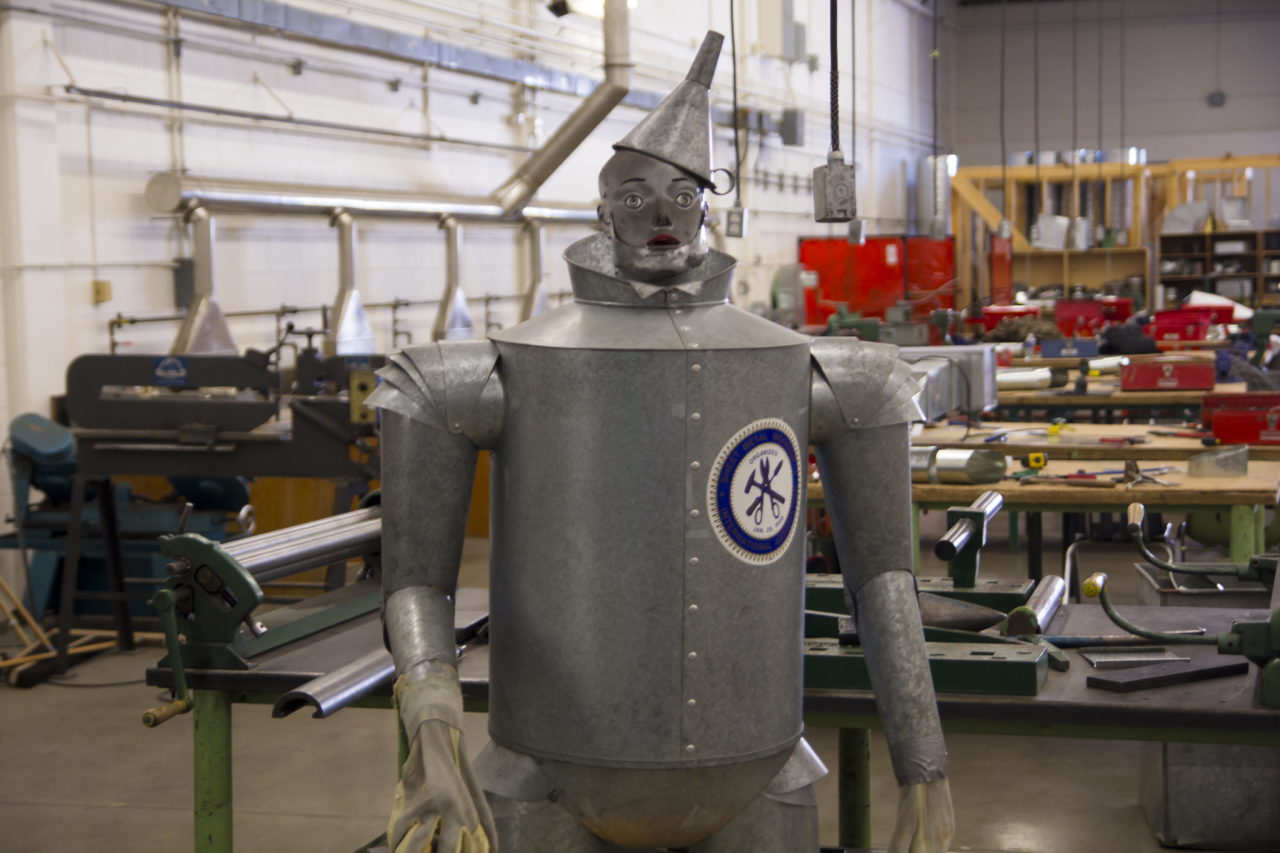 Specialty programs
Camosun offers specialty programs to support trades education for Women and Indigenous people. 
Contact information
Metal Fabrication
Sheet Metal:
Inturban campus
CTEI 137A
250-370-4574
Admissions questions: