Design and construction
Start in September
If you love woodworking and want a career that requires creativity and an eye for detail, the Fine Furniture/Joinery program is for you.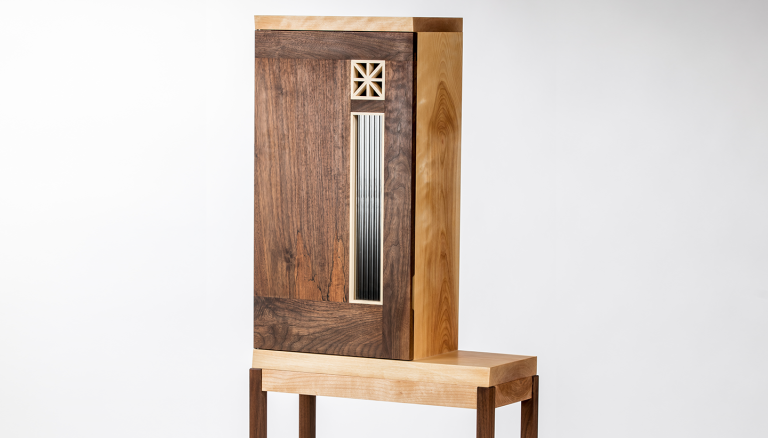 The Fine Furniture/Joinery program is a full-time, 10-month program offered at the Interurban campus, starting in September each year. Classroom theory is combined with intensive hands-on experience, so you can develop relevant skills and knowledge for employment. At the end of the program, each student will design and build a final project that will be showcased in a public gallery.
If you are currently in high school and you are looking for an early start in the Fine Furniture and Joinery field, check out the dual-credit programs offered through the South Island Partnership.
Facilities
The Fine Furniture shop is located at the south end of the Jack White building on the Interurban Campus. Our main shop is 3600 sq. ft. (360 sq. metres) in size, in addition to a well equipped tool room and a 420 sq. ft. (42 sq. metre) fully equipped finishing room with a spray booth.
Our stationary power tools include two jointers, two thickness planers, three table saws, a radial arm saw, two bandsaws, two drill presses, a shopbot CNC router and a range of sanding equipment including a 25" (630mm) thickness sander.
Check it out:
After graduation
As a graduate of the Fine Furniture/Joinery program, you'll have the knowledge and skills necessary for entry into the furniture design, construction or finishing/refinishing industries. Components of the course focus on furniture-related skills and knowledge but also cover aspects of the cabinet making and millwork trades.
As a graduate of the program, you'll receive credit for Level I of the Joinery apprenticeship. In addition, you'll study business and presentation concepts that will aid in the marketing of your future work.
For more information about the Joinery Apprenticeship program, visit the Industry Training Authority.
What you'll learn
Current students wanting information about your program, go to student planning in myCamosun.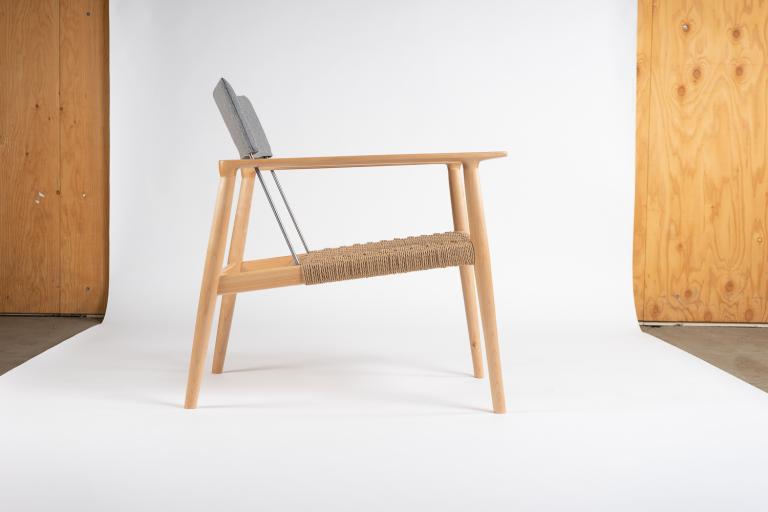 Program outline
For more details, including courses, please see the program outline in the Academic Calendar.
What to expect
Located at our Interurban campus, this full-time program is 10 months long. Classes are scheduled for 5 days a week, 6 hours each day. Your typical day includes theory and lectures in the classroom, with the majority of your time in the shop getting hands-on training.
The 3-level cluster training teaches you the basics from theoretical lectures and demonstrations to more advanced techniques. You'll have the opportunity to work with a variety of products used in furniture making.
Term 1 - Fall
In the first sixteen-week term, through a series of theoretical lectures and demonstrations and shop-based practical projects, students will develop basic skills and acquire practical competency with hand and power tools used in the furniture trade, with an emphasis on safety.
In addition, students will learn about wood products and materials, basic joinery, fastening methods, selection and use of adhesives and abrasive materials.
Students will also be introduced to commercial practices and the processes of design.
Term 2 - Winter
In the second sixteen-week term students develop skills with more advanced techniques including veneering, laminating, lathe turning, carving, and shaping curves.
Students will progress through more advanced joinery techniques, as well as finishing topcoat materials and application techniques, and the use of non-wood products in furniture making.
Students will also expand their knowledge of commercial practices, design principles and receive more information on furniture history.
Term 3 - Spring
In the final eight-week term, students refine their presentation techniques and become more adept at the commercial practices inherent in the furniture trade.
Students also learn basic techniques of upholstery, furniture restoration and repair.
As a final project, students design and construct a piece of furniture, which is evaluated by a panel of experts and included in a public exhibition.
Awards and scholarships 
The School of Trades and Technology in partnership with the Camosun College Foundation offers a series of awards to our outstanding students. Camosun also offers a wide selection of bursaries for full-time students.
Tuition and fees
Effective from September 1, 2022, to August 31, 2023
Estimated tuition
Tuition estimates are for the entire program.
Fine Furniture/Joinery Trades Foundation, Certificate
$4,270 (domestic)
Domestic tuition fees vary depending on the individual course fees for the classes you select.
Student fees
In addition to tuition estimates, student fees are calculated based on your enrolment. Refer to: Student Fees.
Financial assistance
You may need to find more than one source of funding to help pay for your education and living costs while attending college. Check out sources of money you don't need to pay back as well as those that need to be repaid.
Start in September
Admission Requirements
When you apply you will need to submit proof that you meet the following admission requirements.
Tip: Where a letter grade is specified, you must have proof of that grade or higher.
All of:
Note: Fine Furniture Readiness Test is completed through the Camosun Assessment Centre, this three hour test has section sections: Reading Comprehension, Vocabulary, Arithmetic, Measurement, Visualization & Mechanical Aptitude, and a written paragraph. The first two sections, Reading Comprehension and Vocabulary, relate directly to course content.
For more details, including courses, please see the program outline in the Academic Calendar.
Missing admission requirements?
Take an assessment or upgrade with us.
Contact us
Faculty/staff profile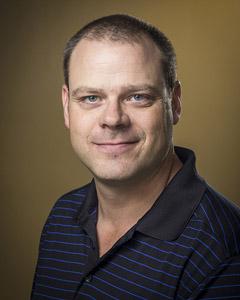 Albert van Akker
Chair, Architectural Trades and Carpentry Program Leader
Al completed his four-year Carpentry Apprenticeship here at Camosun in 1996. As a carpenter he worked for Knappett Projects on a number of sites, gain ...
Faculty/staff profile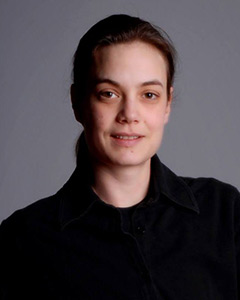 Sandra Carr
Program Leader, Instructor, Fine Furniture/Joinery
Sandra completed the Fine Furniture Program at Camosun in 1997. After spending a few months employed in a local shop, she began working for herself as ...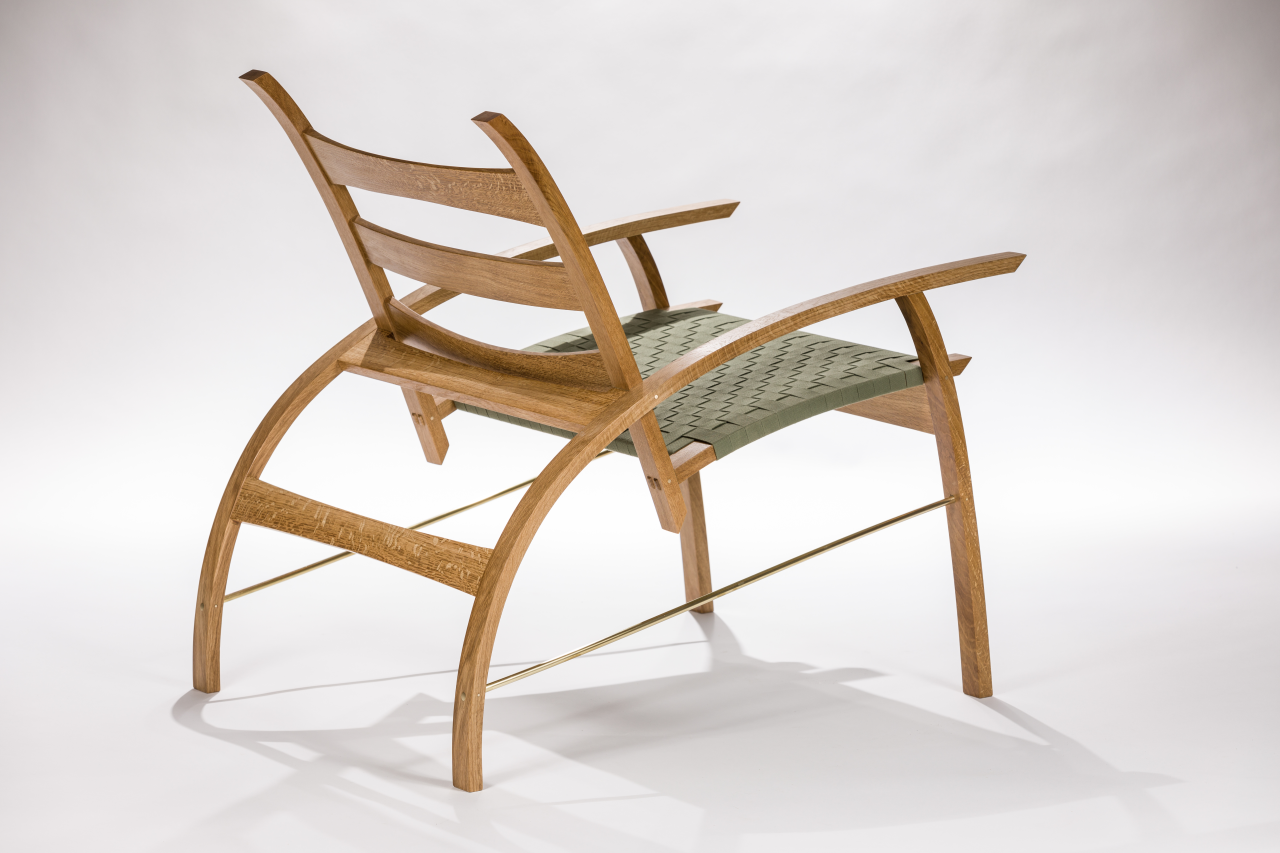 Specialty programs
Camosun offers specialty programs to support trades education for Women and Indigenous people. 
Contact information
Sandra Carr
Campus location
Camosun College Interurban
4461 Interurban Rd
Victoria BC V9E 2C1
Location link
Admissions questions: