Program at a glance
Work experience
Clinical/fieldwork placement

Information Sessions
The Dental Hygiene information sessions are a great way to learn more about the program and to get your questions answered by the faculty.
Scheduled Sessions
Champions of health
September Intake
Dental hygienists provide specialized health care in the dynamic field of dentistry. Dental hygiene blends the arts of health advocacy, technology, science, psychology and direct patient care. Join our team and be at the forefront of a career in health promotion! The Dental Hygiene program is fully accredited nationally and graduates historically have performed extremely well on the national board exam.
Current information for School of Health and Human Services students and DHYG program specific handbook.
In demand
As a dental hygienist, you'll be part of an oral health care team that provides professional treatment and advice to help people prevent or halt existing dental diseases and support total wellness. This full-time, two-year program prepares you to be a health promotion specialist on an oral health care team as well as a competent clinician and community health advocate (accredited by the Commission on Dental Accreditation of Canada).
Over the last two years, 95% of Camosun's Dental Hygiene program graduates were employed in a job related to their program.
Hands-on learning
In a small classroom environment and within the live clinic environment, you'll acquire the knowledge and skills needed to provide preventative, educational and therapeutic dental hygiene services. You'll also learn to evaluate research, communicate professionally and practice collaboratively with dentists and other health care professionals.
Our faculty is made up of talented and dedicated professionals with advanced degrees in education or dental hygiene.
We'll help you succeed
The Diploma in Dental Hygiene provides the educational foundation you'll need to succeed in the increasingly complex field of oral health. Dental hygienists work in a number of settings including general and specialty dental offices, dental hygiene clinics, residential care facilities, hospitals, community health agencies and educational institutions. Dental hygienists also work within the dental industry as educators and sales representatives.
The two-year Dental Hygiene program follows a foundational year of university transfer courses.
Community learning
You'll have opportunities to provide education and care to local community groups. On a broader scale, you'll also make connections with dental hygiene students from other countries who visit our Dental Hygiene program. There are also opportunities to travel within BC and abroad in order to study and provide care and education.
Transfer opportunities
Continuing your education is easy as the diploma program transfers directly into two degree programs. You can complete a Baccalaureate Degree of Science in Dental Hygiene in one year at the University of British Columbia or the University of Alberta or obtain a Bachelor of Health Sciences at Thompson Rivers University.
To find out more about the dental hygiene profession, check out the British Columbia Dental Hygienists Association.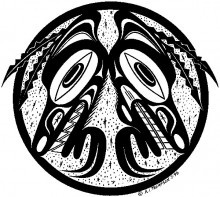 Indigenous Limited Priority Admissions 
The School of Health & Human Services (HHS) offers Priority Seating for Indigenous students in all Health related programs.
Visit Eyēʔ Sqȃ'lewen - Centre for Indigenous Education & Community Connections (IECC) for information on how to apply.  
Any questions about the application process, please contact hhsindigenoussupport@camosun.ca
The Indigenous Limited Priority Admissions process, approved by the Board of Governors, supported by the Education Council, and approved by the BC Human Rights Tribunal, welcomes applications from all qualified Indigenous applicants.
What you'll learn
Current students wanting information about your program, go to student planning in myCamosun.
Program outline
For more details, including courses, please see the program outline in the Academic Calendar.
What to expect
Located at our Lansdowne campus, this program is 2 years in length (September to early May). Classes and clinical sessions are scheduled for 29 to 31 hours per week and include some evening clinics. Study and preparation outside of class and clinic time generally requires 3-4 hours per day, but varies.
Our facilities
Dental Hygiene students practice in our modern on-site dental clinic and provide actual dental hygiene services to members of the community. The dental clinic is spacious and includes:
24 dental chairs
Dispensary/sterilization centre
Four radiography rooms
Computers for student learning (dental software)
Dental reception office
Client reception area
Year 2 (entry into program)
Year 2 courses include microbiology, dental anatomy, patho-physiology, radiology and your first two dental hygiene clinical theory and practice courses. Guided by experienced faculty, you will begin providing dental hygiene services to public clients by the end of your first term in the program.
Year 3
In year 3, you'll build on your foundation knowledge of oral science, clinical care and professional practice. You'll study pharmacology and nutrition and have a variety of opportunities to provide care and education within the Camosun Dental Clinic, out in the local community and beyond.
Field School Opportunities
Students enjoy many opportunities to integrate theory and practice through simulated and community experiences, the provision of comprehensive dental hygiene care to the public in the Camosun College Dental Hygiene Clinic, and participation in international field schools.
Tuition and fees
Effective from September 1, 2022, to August 31, 2023
Estimated tuition
Tuition estimates are for the entire program.
Dental Hygiene, Diploma
$17,928 (domestic)
$58,720 (international)
Domestic tuition fees vary depending on the individual course fees for the classes you select.
For International students visit: International Tuition & Fees.
Student fees
In addition to tuition estimates, student fees are calculated based on your enrolment. Refer to: Student Fees.
Financial assistance
You may need to find more than one source of funding to help pay for your education and living costs while attending college. Check out sources of money you don't need to pay back as well as those that need to be repaid.
Admission requirements
Entry to the Dental Hygiene program is in second year.
When you apply you will need to submit proof that you meet the following admission requirements.
Requirements for first-year courses include:
Submission of proof of completion of the following with a minimum grade of C+ or higher in each Camosun course or an equivalent course from another post-secondary institution:
Human Anatomy and Physiology
One pair of:
C+ in BIOL 143 and BIOL 144 
C+ in BIOL 150 and BIOL 151 
C+ in BIOL 152 and BIOL 153 
Chemistry
Two of:
C+ in CHEM 110  
C+ in CHEM 112 
C+ in CHEM 120 
C+ in CHEM 121 
English
Two of:
C+ in ENGL 151 *
C+ in ENGL 161 
C+ in ENGL 163 
C+ in ENGL 164 
C+ in ENGL 251 *
Psychology
Two of:
C+ in PSYC 110 *
C+ in PSYC 120 
C+ in PSYC 130 
C+ in PSYC 154 *
C+ in PSYC 160 
C+ in PSYC 164 
C+ in PSYC 171 
Elementary Statistics for Social Sciences
One of:
C+ in STAT 116 
C+ in STAT 216 
C+ in STAT 218 
C+ in BUS 230 
UT Elective:
C+ in a university transferable 100 level or higher elective
*Denotes highly recommended
For more details, including courses, please see the program outline in the Academic Calendar.
Missing admission requirements?
Take an assessment or upgrade with us.
Contact us
If you have admissions questions contact us today!
If you have questions about what you can expect to learn in your dental hygiene classes contact hhsinfo@camosun.ca.
Feel free to investigate our Public Dental Clinic  pages.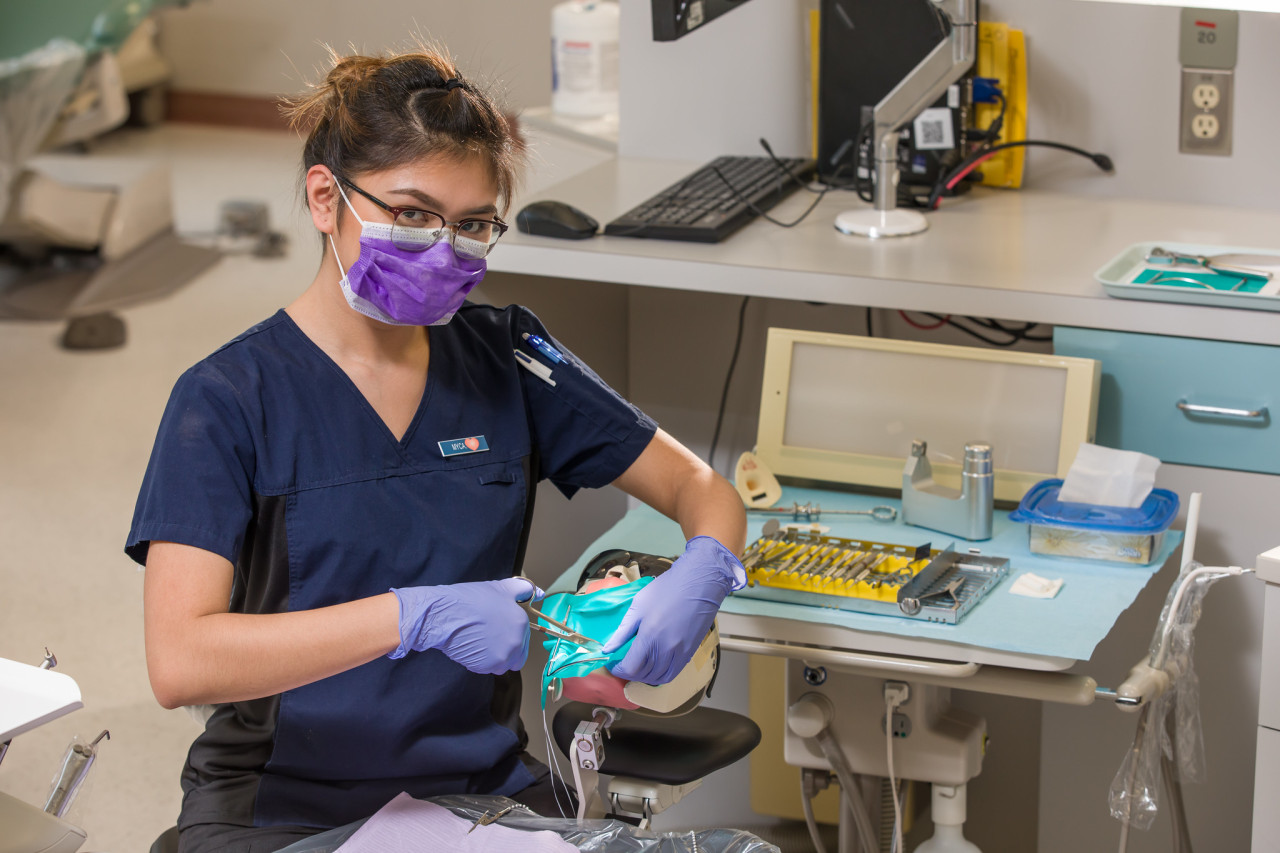 Learn more
For more details, including courses, please see the program outline in the Academic Calendar. 
Contact information
School of Health and Human Services (HHS)
Campus location
Alex & Jo Campbell Centre for Health & Wellness (CHW) 207
Location link
Admissions questions: