Program at a glance
Work experience
Clinical/fieldwork placement

Study options
Full-time
Part-time
The Camosun Advantage
Take courses that are transferable for university credit at tuition costs that are about 30% lower than BC universities.
Subjects
Inspired by science?
Creative, meticulous and evidence-based — if you're interested in the variety of skills needed to make amazing scientific discoveries, this program is for you. Prepare for a career in cancer research, environmental protection, drug discovery, vaccine research and more. You can work straight out of the program in a wide range of labs, including those associated with biomedical and health-related biotechnology, forestry, fisheries, mining, agriculture, oceanography and the environment. Or, if your goal is a bachelor of science degree, you can transfer into third year studies at a BC university.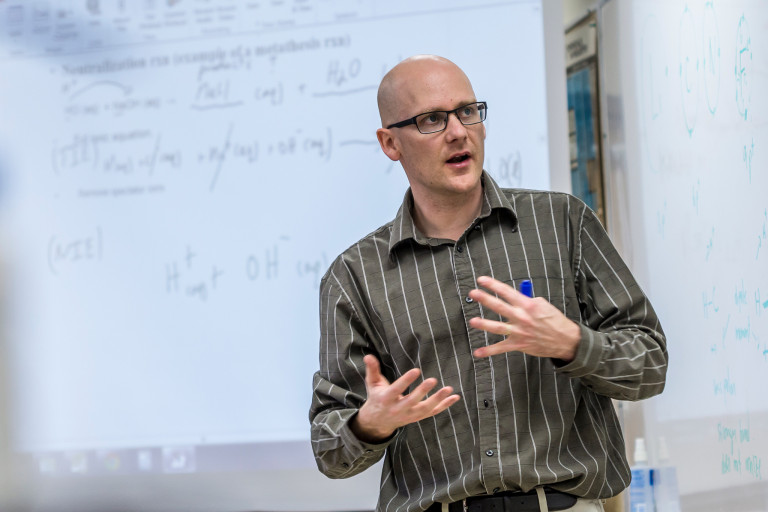 Whatever your goal, we can help
The two-year ACBT diploma program prepares you for laboratory work in areas such as cancer research, microbial disease research, drug development, plant biotech, or environmental protection.
You will benefit from the mentorship and guidance from dedicated faculty, whether your goal is employment in a lab, further study or simply a solid foundation for another educational experience.
Improve your academic skills. From science basics to advanced topics, there's a Help Centre for you. Refresh your skills, work on your assignments with our support, or get tutoring on specific subjects.
Access dedicated labs for program students
The department houses a number of dedicated labs where students gain experience in the analysis of organics, inorganics, and biomolecules. Students will receive training in lab safety, good lab practices, and lab technique. In addition, the tools or instruments chemists and biochemists use for analysis are a big part of their training. Students receive hands on training pertaining to the operation and use of lab instruments.
Instrumentation Lab
Two Atomic Absorption Spectrometers (flame and graphite furnace atomizer) for the analysis of metals
Gas Chromatograph (dual column with flame ionization and conductivity detector) for the analysis of volatile organics such as components in biodiesel and simple hydrocarbons.
Two Agilent Gas Chromatography-Mass Spectrometers (GC/MS) for analysis of organic compounds at low concentrations such as parts-per-billion (ppb). Example compounds include pesticides in fruits and vegetables or PAH's in water and sediment. Automated online extraction instrumentation such as solid phase micro-extraction is in use in 2nd year courses and in applied research projects.
High Pressure Liquid Chromatograph with UV/Vis and Fluorescence detectors with data acquisition software for quantitative analysis of chemicals such as Bisphenol A
UV/Vis scanning Spectrophotometers, IR Spectrophotometers, & Polarimeters for structural analysis of organic compounds
Ion selective electrodes (e.g. Calcium, Fluoride, and Lead) are used in water quality testing etc.
Wet Chemistry Labs
Analytical top loading balances and pH meters
Standard volumetric and general laboratory glassware
Extensive glassware used for organic and inorganic synthesis
Solid phase extraction equipment and rotary evaporators are sometimes used to prepare samples for analysis
Biotechnology, Immunology, Biochemistry Lab
Equipment for the biochemical analyses of cells and metabolites including blood glucose and cholesterol.
Equipment and facilities for gene cloning and other recombinant DNA technologies
Biosafety hoods and incubators for bacterial culture and tissue culture
Polymerase chain reaction (PCR) thermocyclers for amplification of cloned genes and human DNA including qPCR instrumentation for the quantitation of gene copy number and gene expression levels.
ELISA plate reader & other immunological assay equipment for the identification and quantification of antibodies or pathogenic bacteria
Western blotting apparatus for identification of vaccine components
Microfuge & high-speed refrigerated centrifuges for cell, DNA, RNA and protein isolation
Gel-permeation, ion-exchange & affinity column chromatography for protein or DNA purification
SDS-polyacrylamide gel electrophoresis (SDS-PAGE) equipment for the identification and characterization of proteins
Agarose gel electrophoresis equipment for gene analyses
Imaging analysis equipment and computer facilities for structure/function analyses of DNA, RNA and protein
Related links
What you'll learn
Current students wanting information about your program, go to student planning in myCamosun.
Program outline
For more details, including courses, please see the program outline in the Academic Calendar.
What to expect
Year 1
In your first year, you will take three academic terms (fall, winter and spring). Courses include a foundation in biology, chemistry, English, math and physics.
Year 2
Build on your solid fundamental understanding of modern techniques in biotechnology with two more terms to deepen your skills in chemistry, biochemistry, microbiology and immunology.
Optional Internship
After your second year, you can take an optional internship (minimum 300 hours) after completion of all the program courses. Students usually complete the work term between May and August.
Work experience
The optional internship enables you to try out potential careers. In your second year, you'll have the opportunity to carry out a major project at an external laboratory.
This leads to an enhanced diploma with greater skills and work-related experience in your field of interest.
A foundation for further study
The majority of courses in the core program have university transfer credit. If you intend to pursue degrees in chemistry, biochemistry, immunology, biotechnology or microbiology you should consider this program as the first two years of your degree. This program also fits well with a pre-medical school studies plan.
You can apply for admission, with a full block transfer of your courses, to the third year of the BSc Environmental Sciences program or BSc Environmental Management at Royal Roads University or any program within the School of Environmental Sustainability.
Other transfer options include:
University of British Columbia
Tuition and fees
Effective from September 1, 2022, to August 31, 2023
Estimated tuition
Tuition estimates are for the entire program
Applied Chemistry and Biotechnology, Diploma
$8,860 (domestic)
$35,520 (international)
Applied Chemistry and Biotechnology, Diploma, Internship designation 
$9,648 (domestic)
$37,120 (international)
Domestic tuition fees vary depending on the individual course fees for the classes you select.
For International students visit: International Tuition & Fees.
Student fees
In addition to tuition estimates, student fees are calculated based on your enrolment. Refer to: Student Fees.
Financial assistance
You may need to find more than one source of funding to help pay for your education and living costs while attending college. Check out sources of money you don't need to pay back as well as those that need to be repaid.
Admission Requirements
Ready to get started? Get your application in for the September intake.
When you apply you will need to submit proof that you meet the following admission requirements.
Tip: Where a letter grade is specified, you must have proof of that grade or higher.
One of:
One of:
One of:
One of:
And one of: 
For more details, including courses, please see the program outline in the Academic Calendar.
Missing admission requirements?
Take an assessment or upgrade with us.
Contact us
If you have admissions questions contact us today!
If you have questions about what you can expect to learn in your classes contact artsci@camosun.ca or the program chair.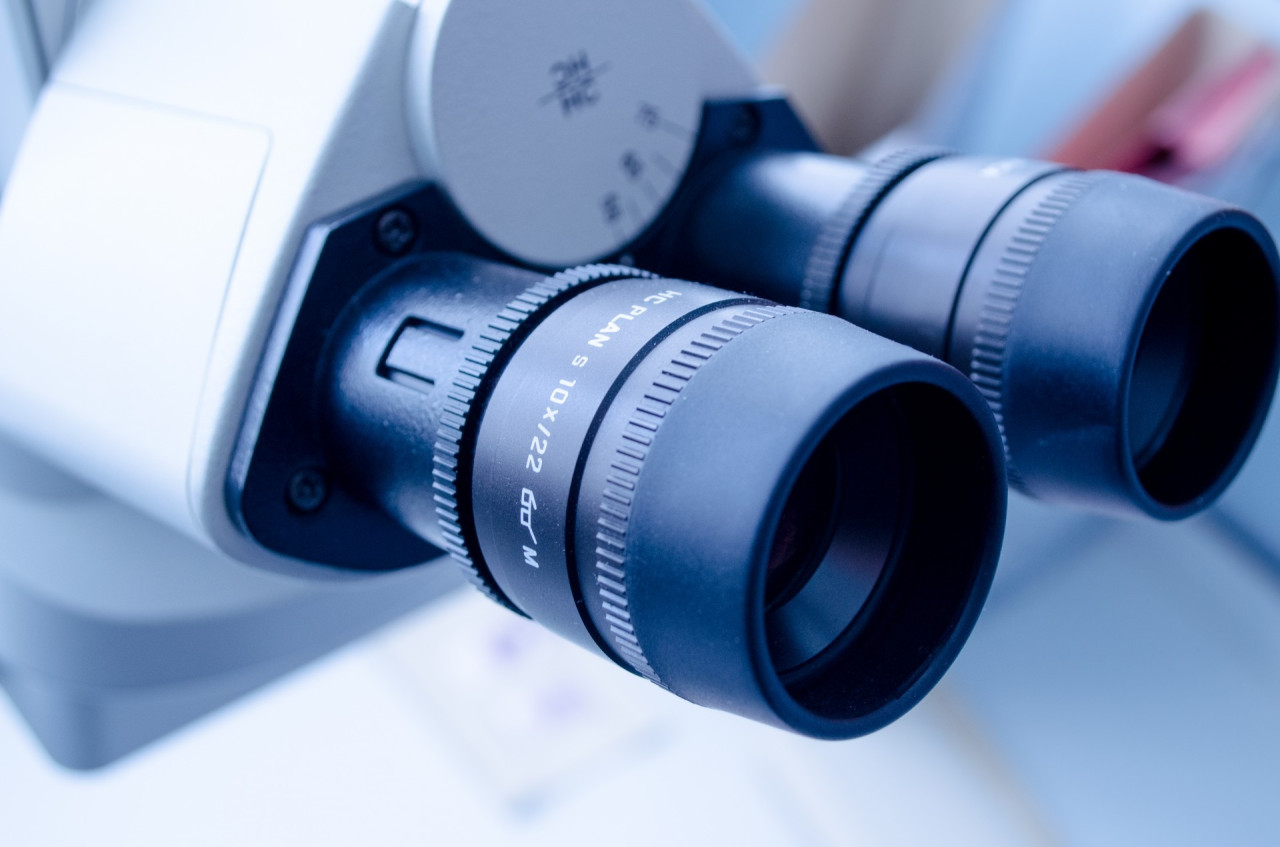 Learn more
For more details, including courses, please see the program outline in the Academic Calendar. 
Contact information
School of Arts & Science
Campus location
Fisher 104
Location link
Admissions questions: