We like to make things easy. It usually starts with a phone call or email to give us an idea of what you have in mind. We'll advise you on the best path forward. Typically for prototyping and other service work, we look at your job, provide a quote, you authorize us to proceed and then we deliver.
Working with the Technology Access Centre
Confidentiality and intellectual property
Your intellectual property is yours and working with us won't change that. Whether we're supporting you under a grant, or on a fee-for-service basis, you can think of us as part of your team developing your intellectual property for you.
As is often the case with early-stage product development, intellectual property is not yet formally protected with patents, and must therefore be protected with confidentiality. We take confidentiality seriously—we're happy to work under an non disclosure act if you wish—but regardless, you can be sure that our team understands confidentiality and the importance of keeping your intellectual property safe.
Warranties and guarantees
We work very hard to ensure customer satisfaction. We listen, we advise, we let you know what to expect from us. Most of what we do is early-stage product development, and as such most of what we do is for testing and evaluation/technology-validation purposes. As such, we do not warranty our work, nor guarantee anything. Our staff are professionals and will carry out your work in a professional manner. If there is something we can't do, we will let you know, and where possible, we will refer you to someone who can.
TAC does not provide an engineer's stamp of approval on our work, you are responsible for attaining that from any of the excellent engineers in town—we are happy to recommend one. What we will assure you is that we can provide access to a variety of technical resources that are otherwise not available in the region and connect you with faculty and student resources, specialized equipment, and in some cases, grants to help fund the innovation process.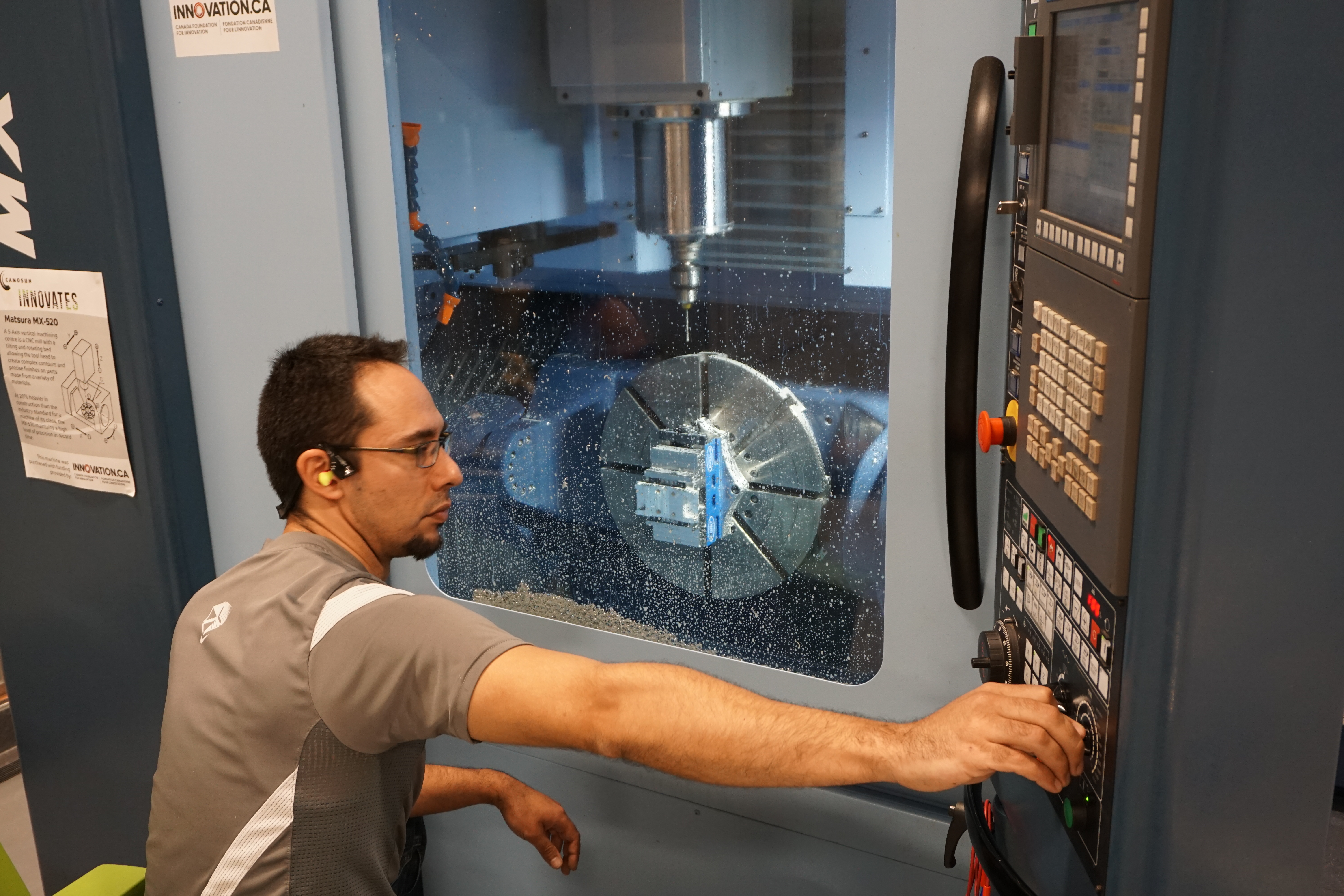 Applied research
We help faculty and students from different disciplines to turn their ideas into reality.