Scholarship, award, and bursary applications may require an investment of your time but are gifts of money you don't need to repay.
Notification of awards

Only successful award and bursary applicants are notified.
Entrance Awards and Bursaries
Entrance awards are given to outstanding students entering a full-time Camosun College credential program. All Entrance awards are adjudicated on a competitive basis. Entrance bursaries are given to students entering full-time studies at Camosun College. Entrance bursaries are normally based on financial need and additional criteria.
Selection is based on academic standing or financial need and on additional criteria as outlined in the award specific information. Other factors may be taken into consideration such as participation in school activities, community involvement and demonstrated leadership qualities. Where applicable, these additional criteria are listed under the award information.
Bursaries
Bursaries are funds that do not need to be repaid. Each year full-time many of Camosun's full-time students will receive financial assistance through bursaries. Bursaries are provided through the Camosun Foundation are made possible through the generosity of donors who are keen to recognize student excellence and help students in need.
You can apply to over 300 bursaries with one application!
2021/2022 Bursary Application Periods
Fall 2021 - September 7, 2021 to October 12, 2021
Winter 2022 - December 13, 2021 to January 25, 2022
Emergency Bursaries 
An Emergency Bursary is a non-repayable award that may be available for those students who are experiencing an unexpected financial emergency.  Examples may include but are not limited to, access to emergency housing, food, medical emergency etc.
To apply for an emergency bursary, students must complete the Emergency Assistance Application. Students are encouraged to include any supporting documentation to assist in the review of their application.
Please email Financial Aid & Awards, financialaid@camosun.ca, to discuss your situation and request an Emergency Assistance Application.
 
COVID-19 Emergency Student Bursaries
An emergency bursary has been established to provide up to $500 to current registered students impacted by the crisis. 
Awards
Awards and scholarships have various criteria that may include high grades and/or non-academic achievements, such as volunteerism. You may be nominated for an award by Camosun faculty or staff, or you may have to submit an application. Read the application criteria carefully!
Open awards
School-specific awards
Inquire at your school office if you need more information about the awards and scholarships it oversees.
Grants
Grants are government funds you do not repay. You will be assessed for grants when you apply for full-time or part-time funding.
Canada Student Grants and B.C. Access Grants
Different grant funds are accessible to students fitting a variety of criteria including, but not limited to, having dependents, permanent disability status, and/or low- or middle-income.
To learn more about the various grants for which you may be assessed when applying for full-time or part-time funding, visit StudentAid B.C.
B.C. Completion Grant for Graduates
This grant is designed to help reduce your British Columbia student loan debt upon graduation. To be eligible for the B.C. Completion Grant for Graduates, you must be a graduate of an undergraduate diploma or degree in a targeted field. You must apply for the grant within one year of your study period end date.
Visit StudentAid B.C. for an application form and more details.
Adult Upgrading Grant
If you are an adult learner who is attending Camosun for academic upgrading, English Language Development, Employment Training and Preparation, or the Building Employment Success for Tomorrow (BEST) program, you may be eligible for government funding that you do not need to pay back.
Learn more about the Adult Upgrading Grant (AUG) (formerly ABESAP).
External Funds
Our community is home to a wide variety of generous donors who offer bursaries, awards, and scholarships. External funds are not awarded through Camosun. Donors set their own criteria and deadlines. You will be required to submit one application for each award, but it can be well worth the effort on your part.
Youth in care
B.C. Provincial Tuition Waiver
The B.C. Provincial Tuition Waiver program provides financial support for tuition and mandatory student fees to former youth in care.
The Youth Educational Assistance Fund (YEAF)
This program supports post-secondary education and training for former youth in care through bursaries of $5,500 per educational year, up to a maximum of four years, to help with tuition, books and fees.
Youth Futures Education Fund
The Youth Futures Education Fund has been established to provide a grant to recipients of the Former Youth in Care Provincial Tuition Waiver, to assist with supplemental educational funding for expenses such as books, housing, utilities, or emergency situations.
Under the Agreements with Young Adult program (AYA)
Youth who leave government care at 19 years of age are eligible for supports to cover living expenses while they finish high school, attend post-secondary training or complete a rehabilitation program.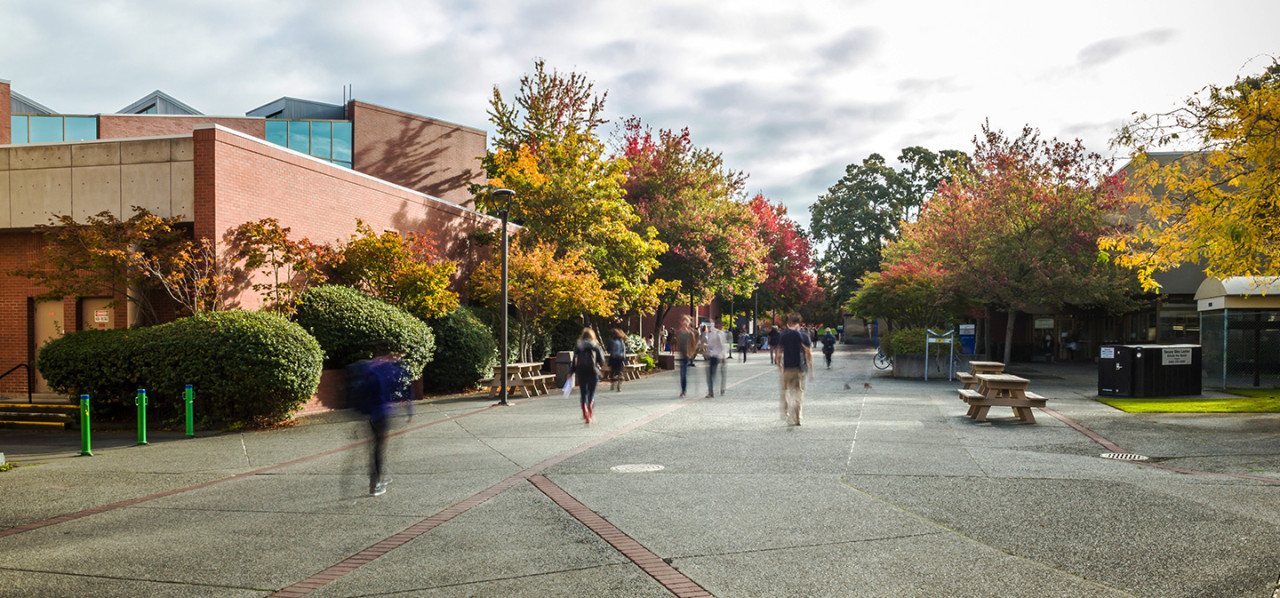 Students with Disabilities
Both the government and Camosun have various supports in place to assist you in your academic journey.