Program at a glance
Work experience
Co-op / internship

Study options
Full-time or part-time

Length
2 years full-time, part-time options available
Rethink your classroom
Spend a semester or two abroad and earn Camosun credits.
Study abroad
We help you shape your creative future
Explore the significance of art in relation to historical and contemporary cultures. This studio immersion program offers you a comprehensive education in visual arts. The program provides a foundation of exploration and design intended to promote inquiry, experimentation, and critical awareness.
Blend disciplines, theory and studio time
You will learn a wide variety of disciplines including: graphic design, ceramics, sculpture, performance art, animation, analogue & digital photography, drawing, painting, printmaking, video and film, art history, visual culture, art theory, professional practice. Learn collaboratively and foster community through integration of studio and theoretical credit courses that will lead to a Diploma in Visual Arts with University transfer towards a BFA. Our instructors are professional artists who produce experiential learning environments supported by qualified technologists who create space to promote the success of diverse learners.
After graduation
You will have a portfolio that represents your competence and achievement for institutes of advanced study, granting agencies, applications (such as residencies and public art competitions), prospective clients, and employers.
Your Visual Arts diploma can open doors to employment opportunities, and further education. Past graduates have successfully transferred into third-year studies at universities and art colleges, and have successful art showings around the globe.
Part-time studies in Visual Arts
While designed as a full-time diploma program, part-time completion is fully supported. Additionally, many of our courses can be taken individually as electives through the University Transfer program.
Where can you work?
As a graduate of the Visual Arts program you will leave with broad knowledge, skills and abilities suitable to work in various fields. Our graduates have many roles, including:
self-employed practicing artist
designer (industrial, interior, graphic, gaming, web, fashion, textile, narrative etc)
animator & special effects
art teacher & professor
illustrator
scenographer (set designer)
storyboard artist
concept artist
art therapist
hair stylist
museum and gallery personnel
printmaker
art historian & curator
filmmakers and film technician; assistant director
ceramicist
photographer
photo technician
ornamental iron work
landscape designer
fine furnishing
Related links
What you'll learn
Current students wanting information about your program, go to student planning in myCamosun.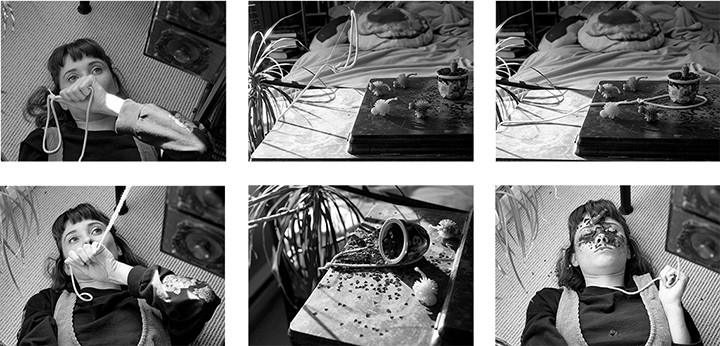 Program outline
For more details, including courses, please see the program outline in the Academic Calendar.
What to expect
The Visual Arts program is located at the Lansdowne campus (land acknowledgement seek consultation). Our studios are designed and equipped for experiential making and exploration of materials. In our classrooms, we promote inquiry through discussion, critical awareness, language, and openness of mind. Throughout the semester, we host a Visiting Artist Lecture Series providing students and the community an opportunity to engage and learn from a diverse range of professional artists, curators, and designers.
Year 1
Your first year includes two semesters (September to April) and includes courses in drawing, printmaking, painting, graphic design, ceramics, sculpture, 3D design, video, Modern art history, and photography.
Year 2
When you return in September for your second year, you will build on your foundation knowledge to develop communication and practical skills in animation, performance art, photography, video, filmmaking and art theory.
Tuition and fees
Effective from September 1, 2023, to August 31, 2024
Estimated tuition
Tuition estimates are for the entire program.
Visual Arts, Diploma
$7,390 (domestic)
$31,780 (international)
Visual Arts, Diploma, Co-Op designation
$8,337 (domestic)
$33,415 (international)
Domestic tuition fees vary depending on the individual course fees for the classes you select.
For International students visit: International Tuition & Fees.
Student fees
In addition to tuition estimates, student fees are calculated based on your enrolment. Refer to: Student Fees.
Financial assistance
You may need to find more than one source of funding to help pay for your education and living costs while attending college. Check out sources of money you don't need to pay back as well as those that need to be repaid.
Admission requirements
One of:
C in  
C in   
And all of:

Note:
Acceptance of transfer students from other post-secondary Art programs into 2nd year is at the approval of the department.
When you apply you will need to submit proof that you meet the program admission requirements listed above. Where a letter grade is specified, you must have proof of that grade or higher.
For more details, including courses, please see the program outline in the Academic Calendar: Loading...
Contact us
If you have admissions questions contact us today!
If you have questions about what you can expect to learn in your classes contact artsci@camosun.ca or the program chair. 
Faculty/staff profile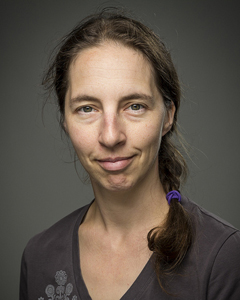 Faro Annie Sullivan
Lab Technologist, Visual Arts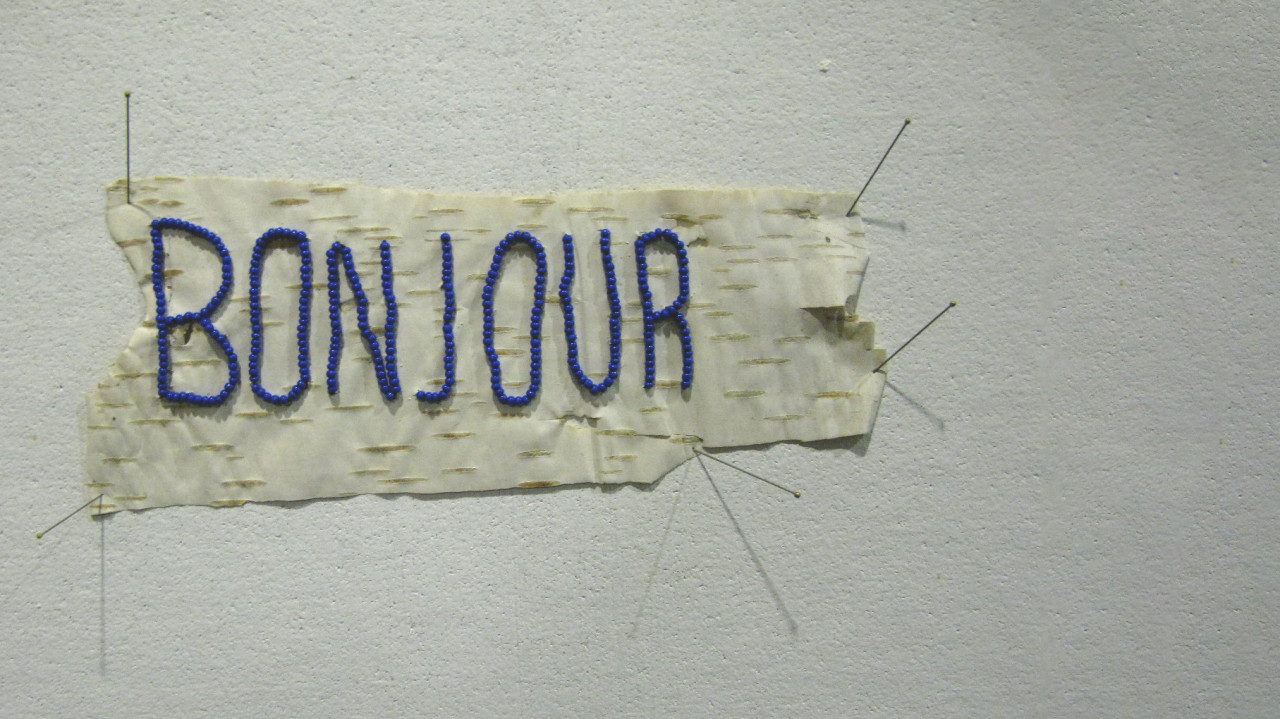 Learn more
For more details, including courses, please see the program outline in the Academic Calendar. 
Contact information
School of Arts & Science
Campus location
Fisher 104
Location link
International students please contact Camosun International