Program at a glance
Area of Study
Health Sciences

Work experience
Clinical/fieldwork placement

At a glance image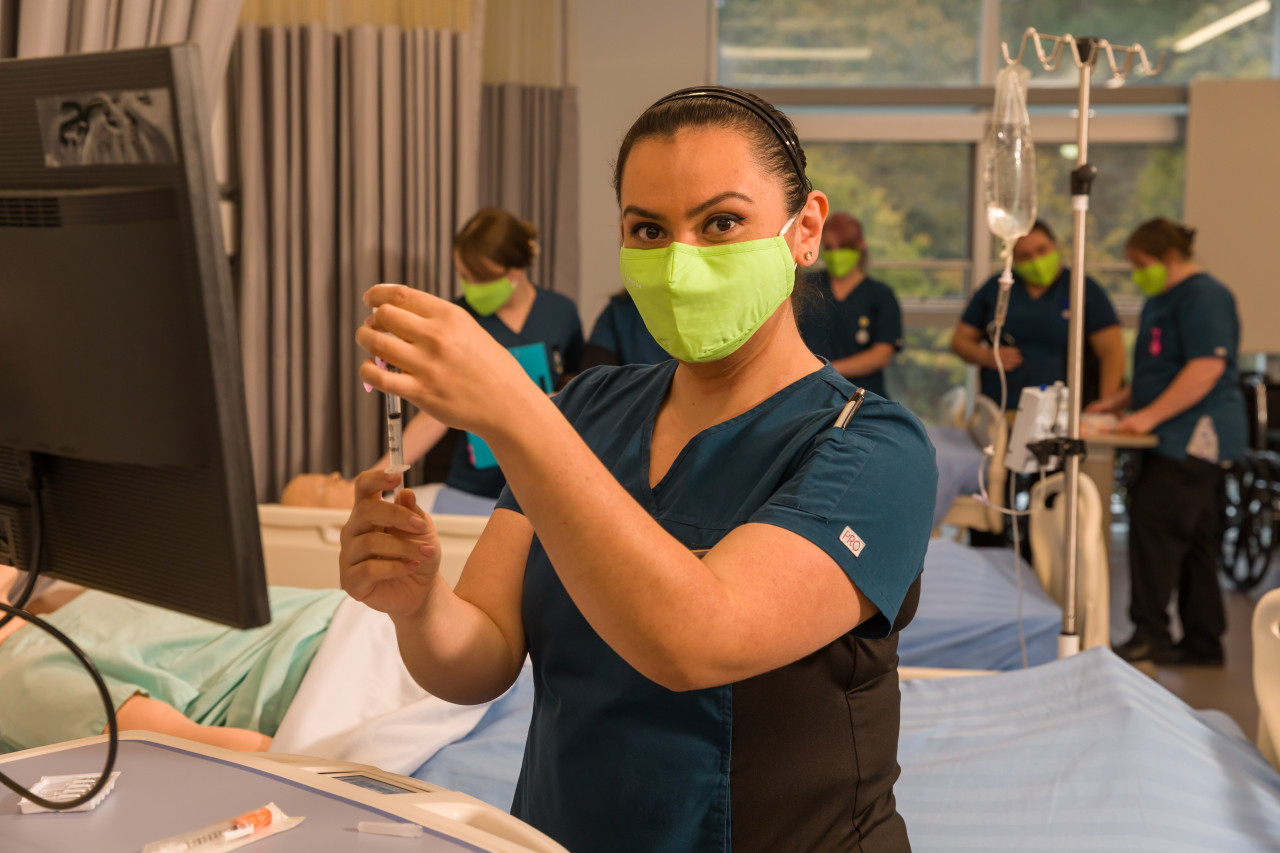 Show you care!
Start in September
Practical Nurses care for clients at all life stages across the continuum of care. Prepare yourself for a career that provides safe, knowledgeable & professional nursing care within a variety of health care settings.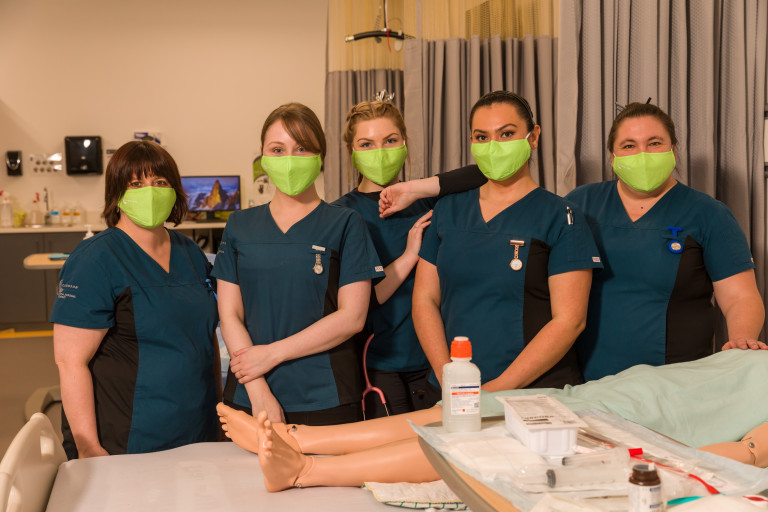 Knowledgeable
In the Practical Nursing Program you will study from the same body of nursing knowledge as registered nurses (RNs) and registered psychiatric nurses (RPNs) with a more focused approach in foundational knowledge, critical thinking, and clinical judgment appropriate to the role of a practical nurse. This program will provide you with the knowledge, skills, judgment, and abilities to contribute in all phases of care from prevention to acute treatment and management, to long term and palliative care.
Competent
Practical nurses integrate knowledge, skills, behaviours, attitudes, critical thinking and clinical judgment expected of an entry-level practical nurse to provide safe, competent, and ethical care. Working in collaboration with other health care team members, you will provide direct nursing care and in acute care hospitals as well as complex care and community care settings.
Current information for Health and Human Services Students and PN program handbook.
Priority seating available to students of Indigenous ancestry.
After graduation
After successful completion of the program, you will be eligible to write the Regulatory Exam--Practical Nursing (REx-PN) to apply for licensure to become a Licensed Practical Nurse in British Columbia.
Professional
Practical nurses are health care professionals who care for a wide range of clients at all stages of life. As a professional nurse, you will work within your own scope of practice, standards of practice and code of ethics.  Practical nurses are frontline nurses involved in the assessment, planning implementation and evaluation of nursing care and are valuable members of the health care team.
An Investment in Your Career
Invest in your future! Practical Nurses are valued members of the collaborative health care team.
Estimated tuition
Effective from September 1, 2021 to August 31, 2022.
$14,694 (domestic)
$36,800 (international)
What you'll learn
This full time diploma program will provide you with the knowledge, skills, judgements and attitudes required to practice as a practical nurse within a variety of health care settings. The program will prepare you to care for individuals and families at multiple life stages in acute, complex, and community care settings. Graduates of the program are eligible to write the Regulatory Exam-Practical Nursing (REx-PN) to apply for licensure to become a Licensed Practical Nurse in British Columbia.
What to expect
The Practical Nursing Program is delivered over 20 consecutive months at Camosun's Interurban campus. In each of the four theory terms you will take 5-6 courses each term. Class time and nursing practice hours are scheduled for a maximum of 25 hours per week. You will be expected to spend at least 3 to 4 hours on preparation, review, and studying per day.
Clinical placement locations and hours vary, but most are located within Greater Victoria and may include evenings and weekends.
Admission Requirements
Ready to get started? Get your application in for the September intake.
When you apply you will need to submit proof that you meet the following admission requirements.
Tip: Where a letter grade is specified, you must have proof of that grade or higher.
One of:
One of:
C in Math 11 
C in MATH 073 
C in MATH 077 
C in MATH 137
And all of:
C+ in PNUR 101 * or equivalent
Grade 12 graduation or equivalent
* Note: a C or higher in Biology 12 is a pre-requisite for PNUR 101. Camosun College courses BIOL 150 and BIOL 151, or BIOL 152 and BIOL 153, or BIOL 143 and BIOL 144 may be used as alternatives to PNUR 101.
English Language Competency Requirements
As English is the language of study in BC, students must meet English language proficiency at an appropriate level to be accepted into the provincial Practical Nursing program. These requirements can be satisfied through three years of full-time, face-to-face secondary or post-secondary education at an accredited institution where English is the language of instruction and is also one of the country's official languages. English as a Second Language/Additional Language courses are not included in this three-year calculation. Those not meeting this requirement must achieve scores identified in one of the two tests below:
International English Language Testing System (IELTS) with minimum scores of:

Speaking: 7.0
Listening: 7.5
Reading: 6.5
Writing: 7.0
Overall Band Score: 7.0

Canadian English Language Benchmarks Assessment for Nurses (CELBAN) with minimum scores of:

Speaking: 8.0
Listening: 10.0
Reading: 8.0
Writing: 7.0
NOTE: Due to COVID-19 restrictions, students who are unable to complete an IELTS or CELBAN assessment may demonstrate English-language proficiency for the purpose of satisfying the entrance requirements for PN programs by achieving the following scores on the Test of English as a Foreign Language Internet-Based Test: Home Edition (TOEFL Home):
Speaking: 23
Listening: 27
Reading: 19
Writing: 27
Overall Band Score: 96 
For more detailed information about this program and specific admission requirements, see the Academic Calendar.
Our Teaching Staff
Camosun College is fiercely proud of the excellent quality of its instruction. Our teaching staff are experienced, inspiring and supportive of our students' individual journeys.
Faculty/staff profile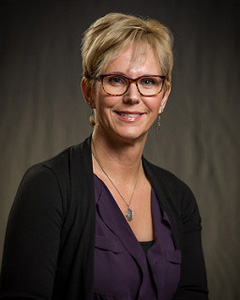 Ros Giles-Pereira
Chair, Continuing Care Department
Ros has been working in health care for over 30 years; starting as a care aide while completing her BSN at UBC. She also holds a Master in Health Stud ...
Faculty/staff profile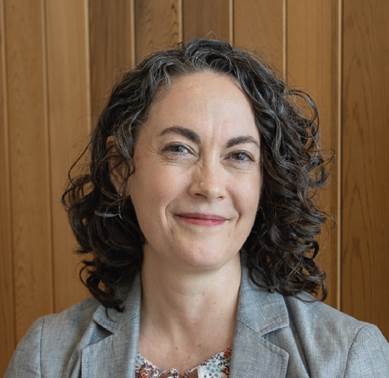 Vara Hagreen
Program Leader
Vara Hagreen has worked in multiple roles in the health care field over the past 20 years; as an HCA, RN, Midwife, and Breastfeeding Counsellor. ...
Faculty/staff profile
Carly Hall
Instructor, Continuing Care
Carly is a Registered Nurse with a Bachelor of Science in Nursing and a Masters in Education. She has worked in the Continuing Care Department s ...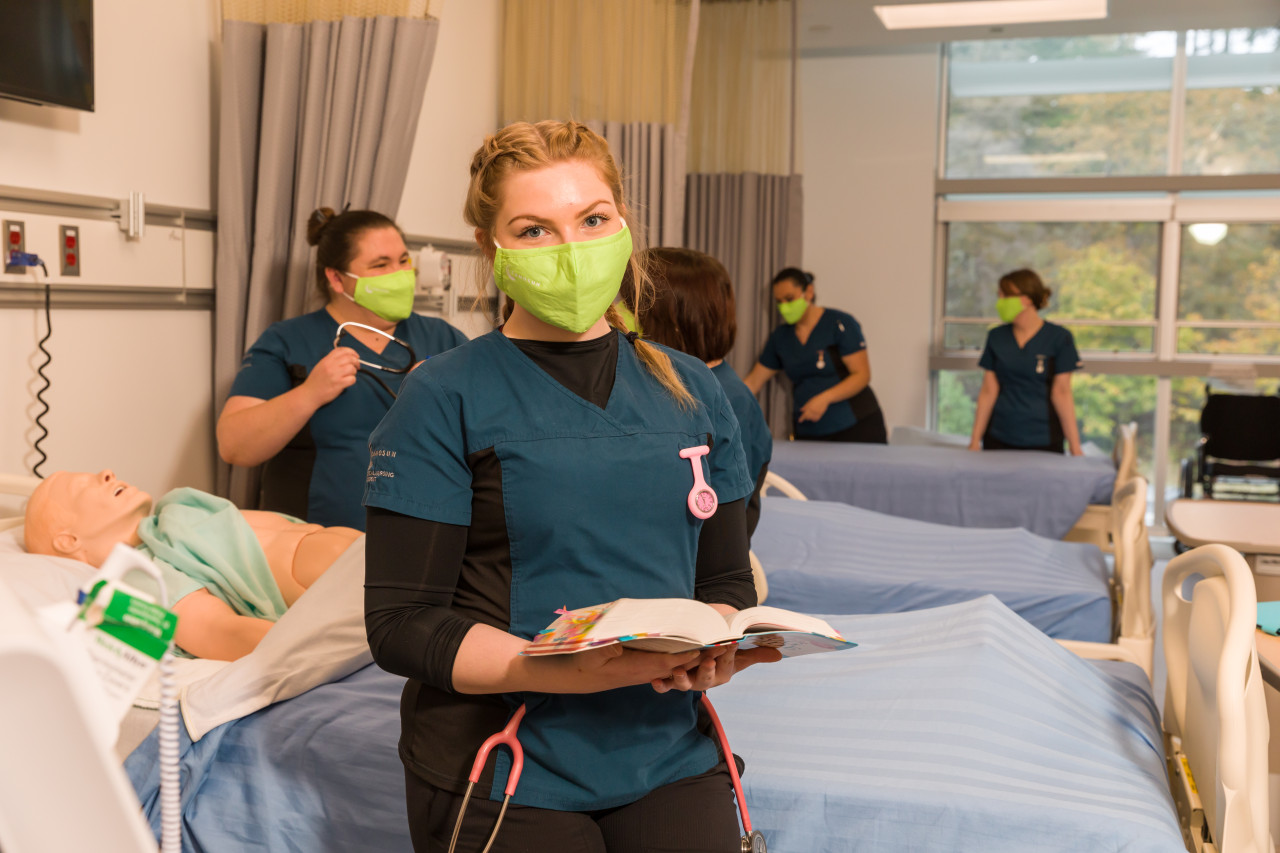 Learn more
Find a full list of courses and specific admission requirements.  
Contact information
Continuing Care Department
Campus location
School of Health and Human Services (HHS)
Camosun College Interurban
Alex & Jo Campbell Centre for Health and Wellness (CHW)
4461 Interurban Rd
Victoria, BC V9E 2C1

Location link
International Admissions
International students please contact International Admissions