Program at a glance
Credential
Advanced Diploma

Work experience
Co-op / internship

Highly competitive program
Next intake: Winter 2024
Application period: Jan 15 – June 1, 2023
Document deadline: June 15, 2023
Are you ready to get your P.Eng.?
Start in January
Camosun's Engineering Bridge programs are for technology diploma grads who want to continue with third-year studies at UVic or UBC to finish an engineering degree. This is your next step to becoming a Professional Engineer.
Mechanical Engineers design and build machines and other products, such as robots, spacecraft, automobiles, artificial limbs, amusement park rides, elevators, and manufacturing equipment. If something moves or uses energy, mechanical engineering was probably involved in its design or production.
The Bridge to UVic study option is offered from January through December. You'll start your third year of the Bachelor of Engineering degree program at UVic in January the following year.
Once accepted into UVic you will be required to participate in a mandatory Co-op, however, some work terms from your technology diploma may be transferable between institutions.
In demand
Industry professionals and educators agree—the combination of a Technology diploma and Engineering degree creates the most desirable type of engineer.
You will gain both hands-on experiences, practical applied skills and excellent knowledge of advanced engineering courses.
The only program of its kind
The Engineering Bridge programs at Camosun are unique and recognized across Canada as an excellent transition from a technology diploma to an Engineering degree (UVic) or Applied Science degree (UBC).
Although the Bridge programs are designed for graduates of technology diplomas delivered through Camosun, all graduates from accredited Canadian Technology Accreditation Board (CTAB) programs are welcome to apply.
Find out more about upcoming networking and information sessions occurring at Camosun.
Combining theory and technology
The Engineering Bridge programs share many common courses, which have been developed in consultation and cooperation with UBC and UVic. The Engineering Bridge programs are rigorous and you should expect to dedicate yourself to your studies throughout your time in the program.
What you'll learn
Current students wanting information about your program, go to student planning in myCamosun.
Program outline
For more details, including courses, please see the program outline in the Academic Calendar.
What to expect
Our Engineering Bridge programs are comprised of two academic terms. Each term, you'll attend 14 weeks of class followed by an exam period. Classes are scheduled for 25-28 hours per week. Homework commitments vary per student but amount to about three to four hours per day including weekends.
If a number of years have passed since your graduation, it is strongly advised that you retake math courses in preparation for returning to school. A comprehensive review of the math topics that Camosun students have covered in their technology programs has been created by instructor Raymond Lai for the Bridge program.
The Mechanical Engineering Bridge to the University of Victoria program starts with the Winter semester and ends after the Fall semester. An optional internship work term is available from May to August. After successful completion, you can transfer into the first academic term of third year engineering at UVic in January.
Tuition and fees
Effective from September 1, 2023, to August 31, 2024
Estimated tuition
Tuition estimates are for the entire program.
Mechanical Engineering Bridge to UVic, Advanced Diploma
$5,920 (domestic)
$15,890 (international)
Mechanical Engineering Bridge to UVic, Advanced Diploma, Internship designation 
$6,724 (domestic)
$17,525 (international)
Domestic tuition fees vary depending on the individual course fees for the classes you select.
For International students visit: International Tuition & Fees.
Student fees
In addition to tuition estimates, student fees are calculated based on your enrolment. Refer to: Student Fees.
Financial assistance
You may need to find more than one source of funding to help pay for your education and living costs while attending college. Check out sources of money you don't need to pay back as well as those that need to be repaid.
Admission requirements
This program is demanding and requires a high level of commitment.  The admission process is designed to identify the students most likely to succeed at the University.  The number of applicants meeting minimum GPA standard for admission may be greater than the number of seats in the program.  This may mean a higher GPA is used to determine admission eligibility.

All of:
High school transcripts - 1 official copy.
Other postsecondary transcripts - 1 official copy.

Regardless of relevance to engineering studies all post-secondary transcripts must be submitted
And one of:
A Diploma in Mechanical Engineering Technology within the last 5 years with a minimum cumulative GPA of 5.0 (B) and no individual course marks below a "C" grade - 1 official copy.
A Diploma in Mechanical Engineering Technology more than 5 years ago with a minimum cumulative GPA of 5.0 (B) and no individual course marks below a "C" grade - 1 official copy. and a Letter of Intent outlining work experience and or professional development since graduation 
A diploma from another closely related discipline within the last 5 years with a minimum cumulative GPA of 5.0 (B) and no individual course marks below a "C" grade and approved by the Engineering Bridge Coordinator) - 1 official copy.
Note:
Camosun College diploma graduates are not required to submit their Camosun transcripts
"In progress" transcripts may be accepted if students are currently enrolled in the final courses of their diploma program.  The courses must be completed prior to acceptance for admission.
Diploma programs must be accredited by Technology Accreditation Canada (TAC) to be eligible for admission. Other Canadian technology programs not accredited by TAC may be considered but will require the submission of detailed course descriptions (syllabi) for all courses.
Admission Selection Process

Stage One
GPA is calculated using all courses taken toward completion of a student's Technology diploma, including all course repeats. 
Stage Two
A joint meeting is held between the University of Victoria and Camosun College rank the applicants based on the GPA achieved to determine which applicants will be offered admission to the Bridge program. The final decision is made by the receiving university.
When you apply you will need to submit proof that you meet the program admission requirements listed above. Where a letter grade is specified, you must have proof of that grade or higher.
For more details, including courses, please see the program outline in the Academic Calendar: Loading...
Ready to get started? 
Applications will open in winter and close in June.
Check our current program availability.
Missing admission requirements?
Take an assessment or upgrade with us.
Note: Students who have already completed some course work at a professional institute or another post-secondary institution should submit official transcripts to be assessed for transfer credit.
Contact us
If you have admissions questions contact us today!
If you have questions about what you can expect to learn in your technology bridge classes contact engbridge@camosun.ca 
Faculty/staff profile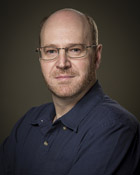 Peter Burrage
Program Leader - Engineering Bridge, Instructor - Civil Engineering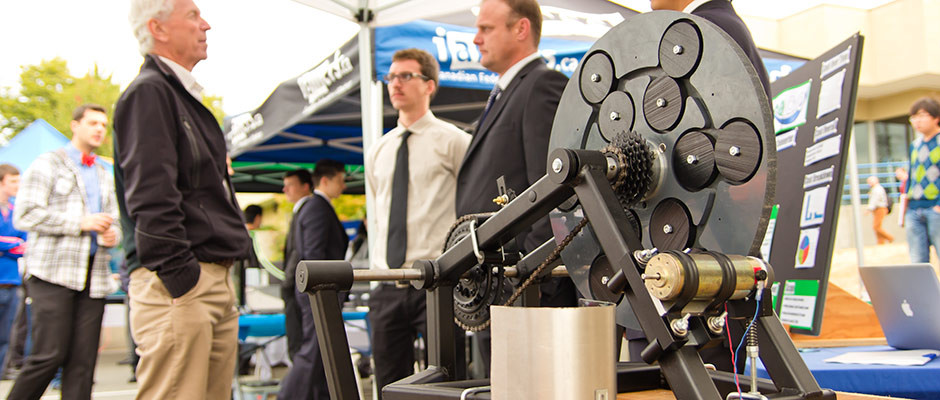 Learn More
For more details, including courses, please see the program outline in the Academic Calendar. 
Contact information
Peter Burrage
Engineering Bridge Department
Campus location
Technologies Centre

Location link
Admissions questions: