Program at a glance
Area of Study
Sport & Exercise

Study options
Full-time
Part-time
Work experience
Co-op / internship

At a glance image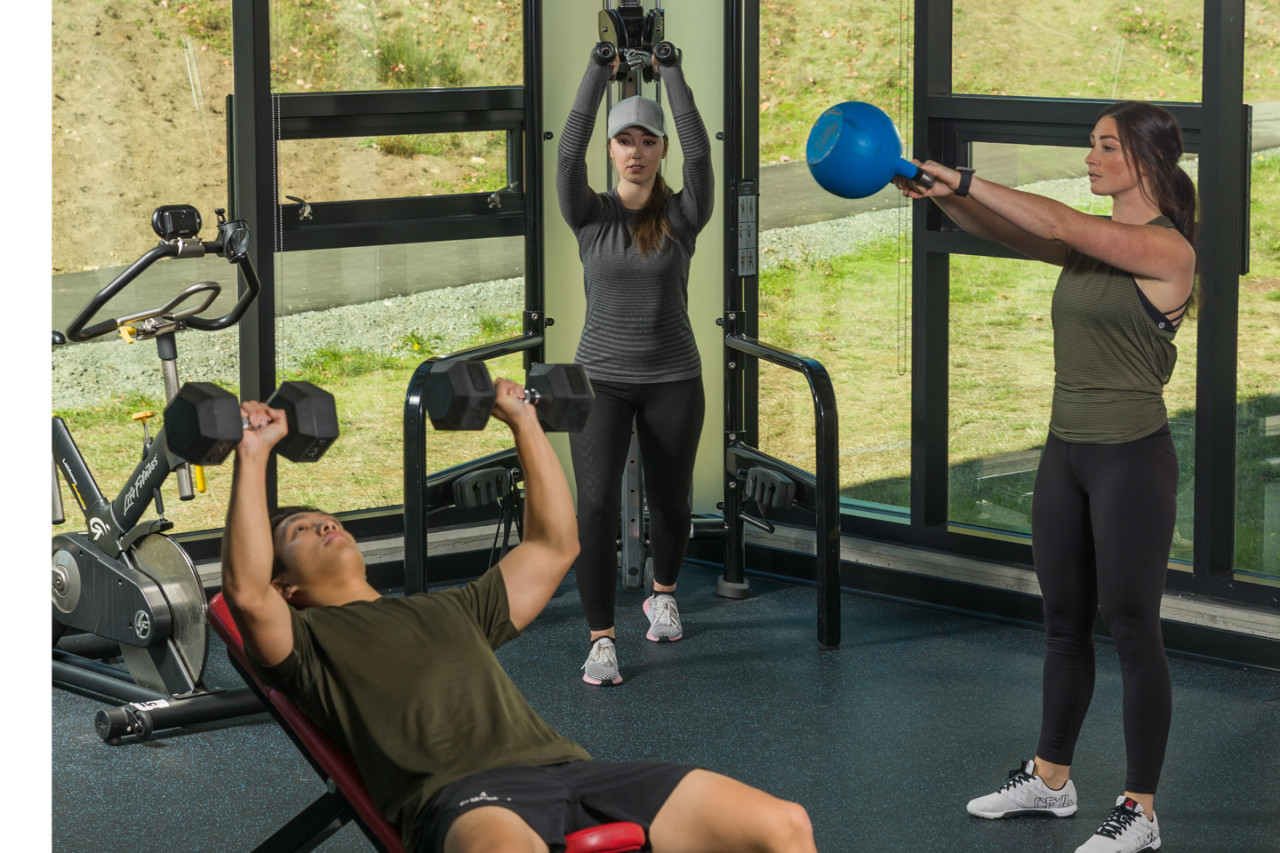 Prepare to work as a qualified exercise professional
Start in September
Students in this two-year kinesiology program study fitness principles, physical fitness training practices, exercise physiology, exercise testing and prescription, nutrition, health promotion, lifestyle management, stress management, growth and development and behavioural change.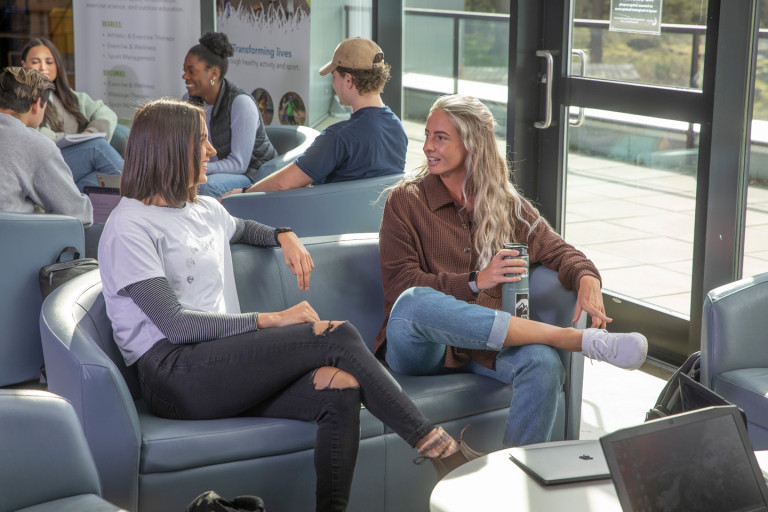 At Camosun
The Centre for Sport & Exercise Education offers innovative programing in the areas of Sport Management, Exercise & Wellness, Kinesiology, Athletic & Exercise Therapy, Massage Therapy and Adventure Education. As a Kinesiology student, you will become an integral part of the Centre for Sport & Exercise Education (CSEE).
Is Kinesiology right for you?
The kinesiology program prepares graduates to design and implement personalized exercise and physical activity programs and lifestyle education programs as personal trainers or other fitness professionals. Areas of study include the physiological, psychological and biomechanical foundations for physical fitness and movement education that also lead to healthy lifestyle behaviours. If you would like to become an advocate for fitness and healthy living, this may be your path to a fulfilling career.
As a student
Kinesiology is all about being active and learning about how to stay active. Through our applied activity courses, you gain hands on knowledge and skills throughout your program.
After graduation
Graduates of the Diploma in Kinesiology meet the requirements to write the Certified Personal Trainer exam through the Canadian Society for Exercise Physiology (CSEP).  
Further study
Diploma graduates have the knowledge, skills, and abilities necessary to pursue studies in the areas of sport and fitness leadership, health promotion, exercise physiology and kinesiology. Students may be interested in continuing on with their degree through our Bachelor of Sport & Fitness Leadership, Exercise & Wellness Specialization (currently under review). Please contact admissions@camosun.ca for more information on this degree program.
Employment opportunities
Graduates of the kinesiology program have many and varied employment opportunities including:
Fitness instructors

Group exercise coordinators

Personal trainers

Wellness and health promotions specialists

Facility programmers
Information sessions

The Centre for Sport & Exercise Education Information Sessions are a great way to learn more about a program and to get your questions answered by faculty and staff. For more information please contact sported@camosun.ca.
Missed the live information session?
We've got you covered. Check out the recording of our most recent info session. 
What you'll learn
Current students wanting information about your program, go to student planning in myCamosun.
Program outline
For more details, including courses, please see the program outline in the Academic Calendar.
What to expect
The diploma program will take students two years, if choosing full-time study of 5 courses per term.
Year 1
You will cover the basics of human anatomy, psychology, biomechanics, physiology, fitness health and principles. You'll also gain competency in a variety of activities and sports. .
Year 2
You will focus on fitness and health assessment and the design of exercise prescriptions. You'll have the option of doing an internship. By the end of year two, you may graduate with your Diploma in Kinesiology and
you'll be eligible to write the Canadian Society of Exercise Physiology - Certified Personal Trainer® (CSEP-CPT) exam. 
For those looking to continue into a degree program, please see our Bachelor of Sport and Fitness Leadership, Exercise & Wellness program as the first two years of the Kinesiology diploma may ladder into year three of the degree program.
Still in high school?
We have dual-credit courses available here at Camosun through South Island Partnership.
A rewarding career

Program leaders and instructors in recreation, sport and fitness in BC earn a median annual salary* of $43,652 depending on employer and seniority.

*2021 Job Bank Wage Rate Data
Tuition and fees
Estimated tuition fees
Effective from September 1, 2022, to August 31, 2023
Kinesiology, Diploma
$9,103* (domestic)
$31,080** (international)
Kinesiology, Diploma, Internship designation 
$9,891* (domestic)
$32,680** (international)
*Figures are approximate. Tuition estimates are for the entire program. Tuition fees vary depending on the individual course fees for the classes you select.
**International tuition estimates are for the entire program.
Financial assistance
You may need to find more than one source of funding to help pay for your education and living costs while attending college. Check out sources of money you don't need to pay back as well as those that need to be repaid.
Admission requirements
To apply to the Diploma in Kinesiology, you will need to submit proof that you meet the following admission requirements.
Tip:  Where a letter grade is specified, you must have proof of that grade or higher.
One of: 
C+ in English 12 
C in English 12 Camosun Alternative 
One of: 
C in Math 11 
C in MATH 073 
C in MATH 075
C in MATH 077 
One of: 
C in Biology 12 
C in Biology 12 Camosun Alternative 
And one of:
C in Chemistry 11
C in Chemistry 11 Camosun Alternative 
For more details, including courses, please see the program outline in the Academic Calendar.
Missing admission requirements?
Take an assessment or upgrade with us.
Contact us
If you have admissions questions contact us today!
If you have questions about what you can expect to learn in your Kinesiology classes contact sported@camosun.ca.
Faculty
Camosun College is proud of the excellent quality of its instruction. Our teaching staff are experienced, inspiring and supportive of our students' individual journeys. Please see our Chair and Program Leader listed below.
For a full list of our faculty, please visit our CSEE contact page.
Faculty/staff profile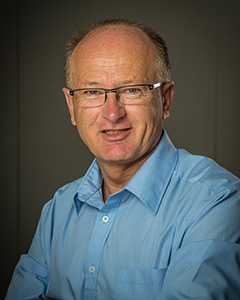 Gord Inglis
Chair
MSc. - Physical Education - Washington State University B. Business Administration - University of Idaho Areas of instructional expertise: Biomech ...
Faculty/staff profile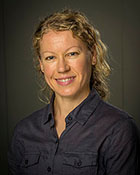 Kristal Anderson
Program Leader, Kinesiology
Areas of Expertise Children and youth; lifestyle behaviours; body composition; physical activity; behaviour modification Education Ph ...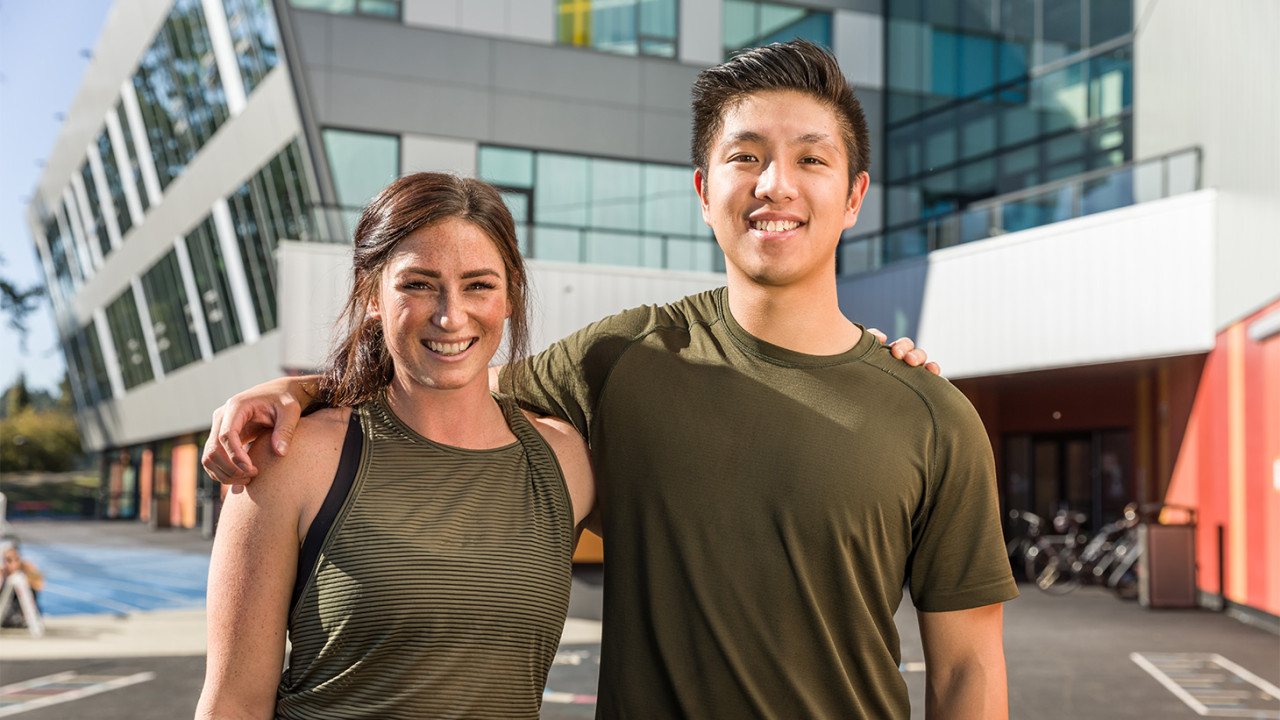 Learn more
For more details, including courses, please see the program outline in the Academic Calendar. 
Contact information
Centre for Sport and Exercise Education
Campus location
Pacific Institute for Sport Excellence Building (PISE) 306

Location link
Admissions questions: