Gain confidence
Start dates vary
If you're interested in a high demand and exciting career as an electrician, Camosun's Electrical Foundation program will give you the basics for entry level employment and apprenticeships.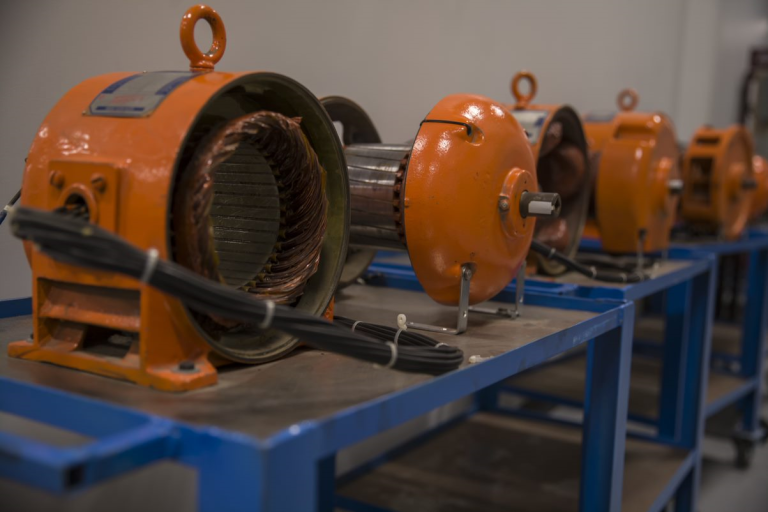 The 24-week Electrical Foundation program combines theoretical knowledge with hands-on practical experience to prepare you for initial entry into the electrical trade. After earning the foundation certificate, you will be well-prepared to begin an apprenticeship, where you will continue your hands-on learning, working side-by-side with an electrical Red Seal Certified Electrician/Instructor to install, maintain, design and upgrade a wide variety of electrical systems.
There are limitless possibilities as electrical work includes commercial and residential wiring systems, heating, lighting and power distribution systems, electrical and alternate (green) energy generating equipment, alarm and data systems, and industrial systems.
Hands-on learning
Throughout this competency-based program, you will spend significant time in the lab developing skills and techniques that are needed within the industry. You'll be exposed to on-the-job conditions, so come prepared to work in a number of different simulations and environments.
Your ability to apply theory in lab settings will give you real-world experience to prepare you for the tasks you will be asked to perform in your subsequent apprenticeship. Our instructors will work one-on-one with you to ensure your success throughout the program.
Next up: Apprenticeship
As a graduate, you'll have the technical skills and education equivalent to that of a first-year apprentice. You will also receive equivalent credit for Apprenticeship Level 1 technical training as well as some of the required work-based training hours in the electrical apprenticeship program. Camosun also offers the next levels of technical training you'll need as you proceed through your four-year apprenticeship in this Red Seal trade.
For more details regarding this Industry Training Authority accredited program, please review the ITA Electrical program profile.
Check it out:
What you'll learn
Current students wanting information about your program, go to student planning in myCamosun.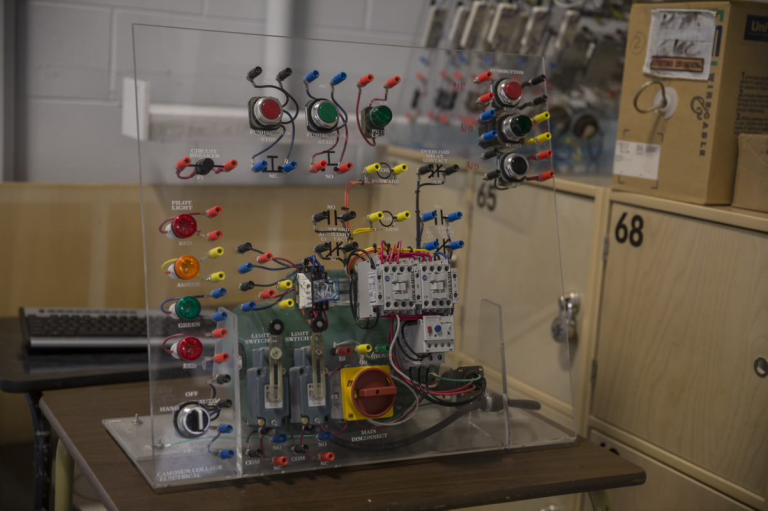 Program outline
For more details, including courses, please see the program outline in the Academic Calendar.
What to expect
Located at our Interurban campus, the Electrical Foundation Program is a 24-week program designed to prepare you for employment in the Electrical Industry. The knowledge, skills and attitudes that will enable you to become a valuable and safe apprentice have been developed by the assistance and support of the Electrical Industry.
The curriculum is organized into competencies under the major categories of Common Core, Occupational Core and Electrical Specialty. The course is a combination of technical knowledge and required practical shop skills.
The training facilities for all Electrical training programs are located at our Interurban Campus. Practical and/or lab activities for both our foundation and apprenticeship training will take place within our Electrical Shop area. The 6,000 sq. ft. (557 sq. meters) shop is divided into areas so that specific tasks are easily accomplished with equipment made readily available.
You should be in good physical health and have good hand-eye coordination and manual dexterity.
Tuition and fees
Effective from September 1, 2022, to August 31, 2023
Estimated tuition
Tuition estimates are for the entire program.
Electrical Foundation, Certificate
$2,562 (domestic)
Domestic tuition fees vary depending on the individual course fees for the classes you select.
Student fees
In addition to tuition estimates, student fees are calculated based on your enrolment. Refer to: Student Fees.
Financial assistance
You may need to find more than one source of funding to help pay for your education and living costs while attending college. Check out sources of money you don't need to pay back as well as those that need to be repaid.
Start dates vary
Admission Requirements
When you apply you will need to submit proof that you meet the following admission requirements.
Tip: Where a letter grade is specified, you must have proof of that grade or higher.
One of:
And one of:
C in Apprenticeship and Workplace Math 11
C in MATH 057 
Note: ​If you don't have one of the preferred math requirements the college will accept a "C" or higher in Foundations of Math 11, or Pre-calculus 11, or Applications of Math 11, or Principles of Math 11, or MATH 073 or MATH 137.
For more details, including courses, please see the program outline in the Academic Calendar.
Missing admission requirements?
Take an assessment or upgrade with us.
Contact us
Faculty/staff profile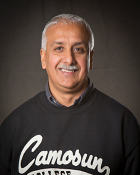 Harj Dosanjh
Instructor, Electrical
Harj started his apprenticeship for an "Industrial Electrician" at Victoria Plywood having opportunities to work on motor control and troubleshooting ...
Faculty/staff profile Cuma Yilmaz
Instructor, Electrical
Cuma started his apprenticeship training in 1989 at the age of 17 in Germany working in commercial and industrial construction. Large projec ...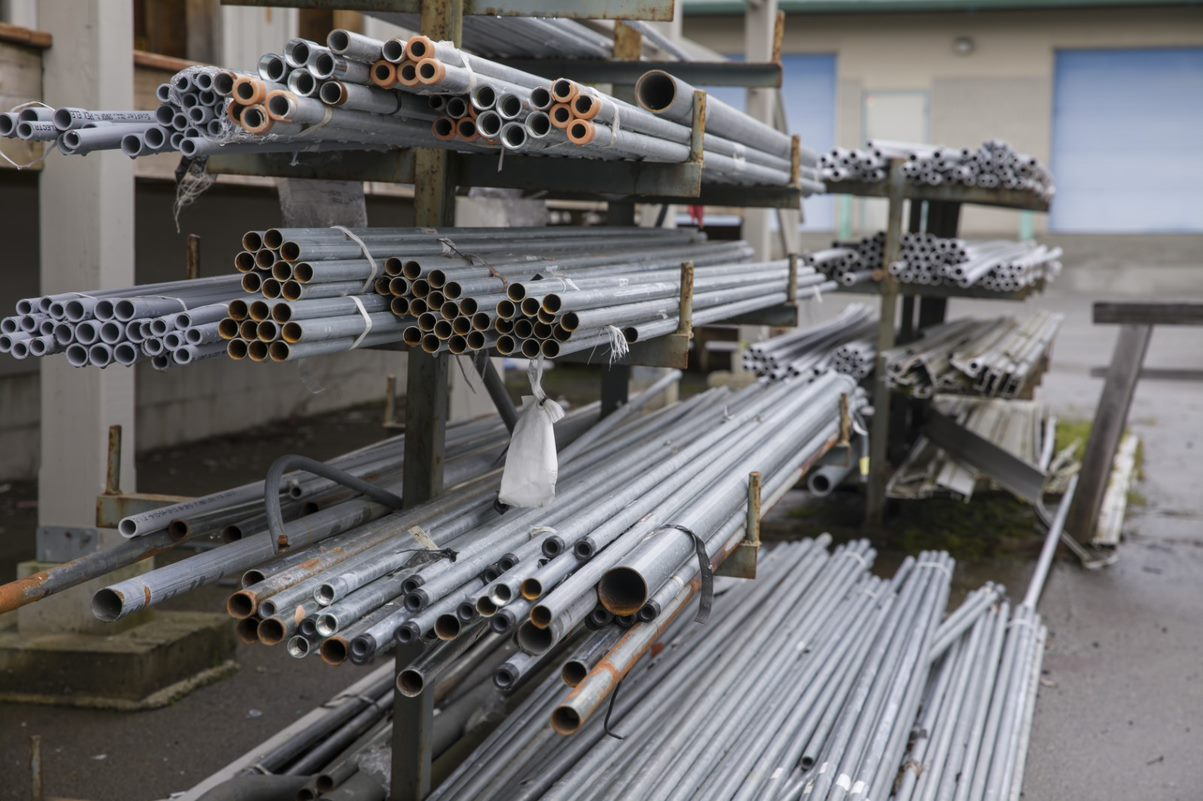 Specialty programs
Camosun offers specialty programs to support trades education for Women and Indigenous people. 
Contact information
Carmen deGoey
Campus location
Camosun College Interurban
4461 Interurban Road
Victoria BC V9E 2C1
Location link
Admissions questions: