First-year nursing student Cailean Switzer is excited at the prospect of a rewarding career with infinite possibilities and he credits the Tuition Waiver Program as being a gamechanger.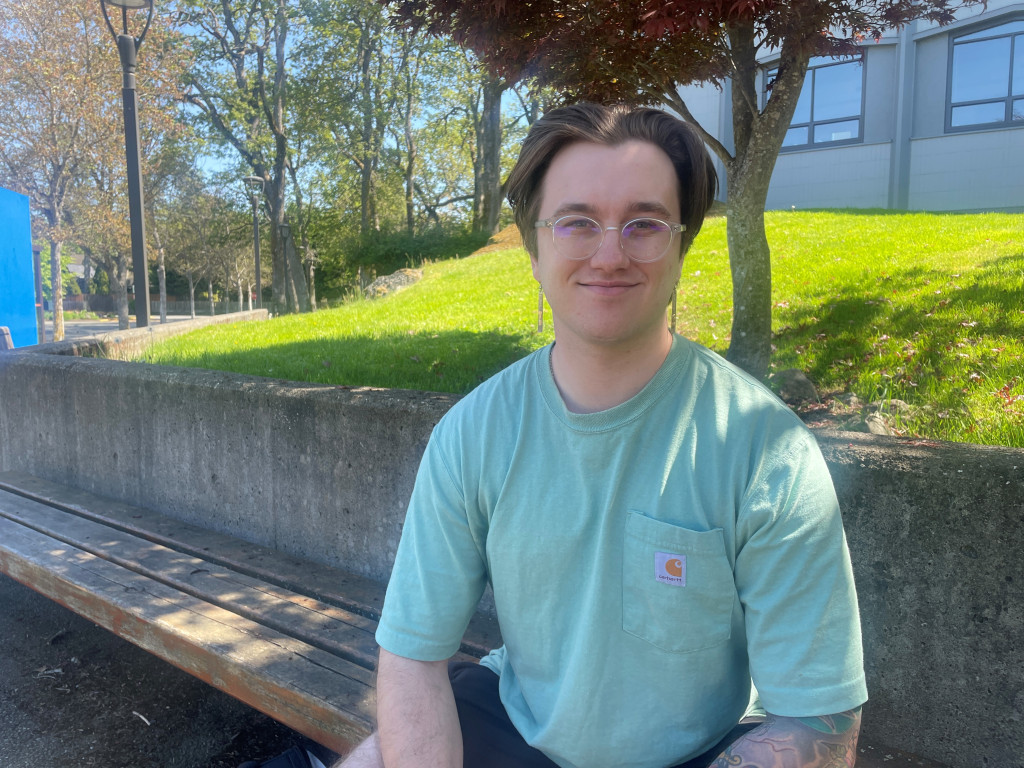 Camosun College
As a former youth in care in B.C., the tuition waiver program combined with other supports at Camosun College, such as the Counselling Centre, have made Cal's post-secondary journey a lot more manageable.
"The tuition waiver program has been a complete gamechanger," says Cal who is Métis. "I can focus on becoming a good health care worker. Without the funding support, I would probably not be able to do the nursing program or would have to look at something else."
After taking some chemistry classes, Cal successfully applied for the Bachelor of Science in Nursing as he felt it would support his people skills while still being able to apply the knowledge he had gained from his science background.
"Smaller class sizes along with the ability to interact with instructors who want to see you succeed has been really good," he adds. ""The vibe on campus is great. It is fast paced enough to keep you busy but it's not overwhelmingly busy. I find it a nice atmosphere to study and I feel really safe."
Cal found out about the tuition waiver program after going in to speak with the team in Financial Aid & Awards about his student loans. The team told Cal about the program and encouraged him to apply, helping him navigate through the system.
Cal has some good advice for other former youth in care when it comes to post-secondary studies.
"Take it slow and ease into your program. It can be jarring when you don't have traditional supports such as family members to talk to or stable home lives," advises Cal. "Be kind to yourself when things get stressful. And remember to take advantage of supports like counselling or academic advising."
Excited at what the future now holds, Cal wants to pursue nursing in the north as working in smaller rural or remote communities, particularly among First Nations, is near and dear to his heart.
"We want to provide an opportunity for a better life and to help people achieve their goals," says Heather Cummings, Vice President of Student Experience. "Supports and services – including the tuition waiver program – can help students who were former youth in care thrive, not just survive."
The  Provincial Tuition Waiver Program is making post-secondary education more accessible for former youth in care by covering tuition and mandatory fees for eligible students. In 2021/22, 61 Camosun students benefitted from the program. Over 231 students at Camosun have accessed the program since its launch in 2017. Effective Aug. 1, 2023, the Province is removing age requirements as part of the StrongerBC: Future Ready Action Plan to make education and training more accessible and affordable.
Learn more at camosun.ca/tuition-waiver.
Contact information
Rodney Porter
Camosun College