The Park & Ride/Walk program allows Camosun students to park for free at various convenient locations, and bus, walk, or bike.
Saanich Baptist Church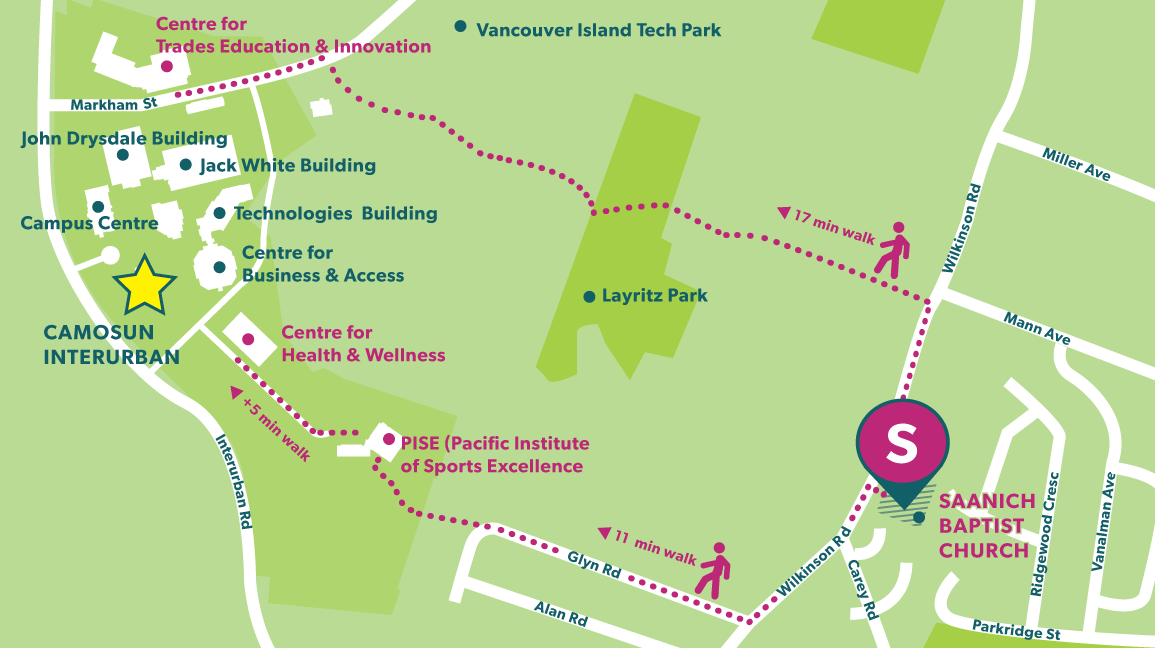 Why Park & Ride?
Reduce your parking costs & save $$ on fuel
Reduce your carbon footprint, and help create a greener Victoria
Help reduce traffic & parking pressure
Save time looking for parking on campus
Increase your active transportation activity
Contact information
Questions?
We're happy to help you plan your route.