Camosun strives to provide clear, transparent, and easily accessible policies that exemplify the college's commitment to life-changing learning. The college has recently initiated a review and renewal of policy and we invite the college Community to engage in this important work.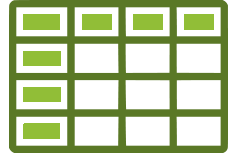 Policy Matrix
Download the Policy Matrix, an at-a-glance reference sheet showing all of Camosun's policies and directives and the documents that support them.
Our Guiding Principles
Policy is connected to multiple areas of the college and interfaces with students, staff, and faculty. The policy team's intention is to undertake a transparent, value-based approach to educational policy renewal and as such we have developed some guiding principles to support our work in all areas of the initiative.
The following is an overview of the guiding principles the process aspires to support throughout the Education Policy work at the college.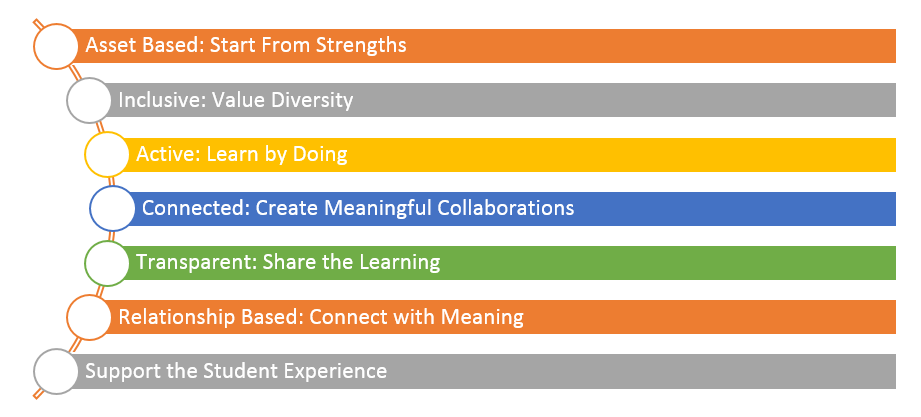 What does this mean in practice?
Asset Based: Start from Strengths

Look at the existing knowledge and skills within the Camosun community as integral perspectives and important voices in policy development

Inclusive: Value Diversity

Ensure that processes, practices, and decision-making governance include diverse perspectives and points of view

Active: Learn by Doing

Engagement and active outreach is an important element to creating robust and inclusive policy
We are committed to seeking out new voices in creating policy and that will require us to reach out and invite stakeholder participation

Connect: Create Meaningful Collaborations

Policy should not be created in a vacuum, nor is policy static
Intentional work to create meaningful and genuine collaborations across the college community in developing and renewing education policy is an important principle of the work ahead

Transparent: Share the Learning

Best practices and emerging ways of creating policy "Camosun style" need to be documented and shared
Learning processes include changing or adjusting ways of working when issues arise
Being open to sharing learning and recommending best practices is a commitment of this initiative

Relationship Based: Connect with Meaning  

The work undertaken on this initiative will be done with transparency and open dialogue
Engagement designs will include multiple entry points and options for contributing one's voice to education policy work

Support the Student Experience

Creating an exceptional student experience is a core anchor for the work that faculty, staff, and services look to provide at Camosun
Education policy is an integral part of supporting an exceptional student experience
Policy Development Process

Step 1: Policy Identification
A variety of tools are used for the college to identify policy priorities. Some include, but are not limited to:
General review dates for policies
Legislative requirements
Needs identified through formal needs assessments or feedback from the college community
Strategic priorities of the college
Step 2: Policy Scoping Process
During this stage the policy development team will look to review leading practice, identify key internal college stakeholders (including students) to form working groups, assess key policy elements that align with the college's priorities and needs, and identify potential resource implications. From this, a work plan to develop the policy is created along with a stakeholder map that identifies key people who need to participate in the consultation process.
Step 3: Leadership Endorsement
The scoping document (an output of Step 2) is presented to the college Executive Team and, if endorsed, the policy initiative will move forward in alignment with the approved work plan
Step 4: Policy Drafting & Feedback
The policy team prepares a draft policy based on the outline in the scoping document and engages with stakeholders across the college community
All final draft policy documents will be posted online and include an opportunity for feedback.
Other consultation tools may include: focus groups, drop-in feedback sessions, discussion forums, or information sessions
Step 5: Policy Approvals and Implementation
Each policy has an assigned approval body and policy holder
The policy is finalized after the drafting and consultation stage and then presented to the approval bodies to endorse and formally approve
An effective date is identified for each policy to ensure that appropriate procedures or guidelines are developed in coordination with the policy implementation
Commitment to Consultation
At the centre of the renewal and review work is a commitment to supporting students in their life-changing learning. The new process strives to create space where all voices across the college community – including students – are included in policy development and feedback.
The policy development team is committed to creating a variety of entry points for college community engagement and input. In addition, all final drafts of policies, prior to approval, will be posted online and include an opportunity to provide feedback.
Education Policy Initiative
The Education Policy Initiative has established two streams of stakeholder engagement in order to encourage diverse perspectives, critical dialogue and encourage collaboration for the education policy development and implementation process.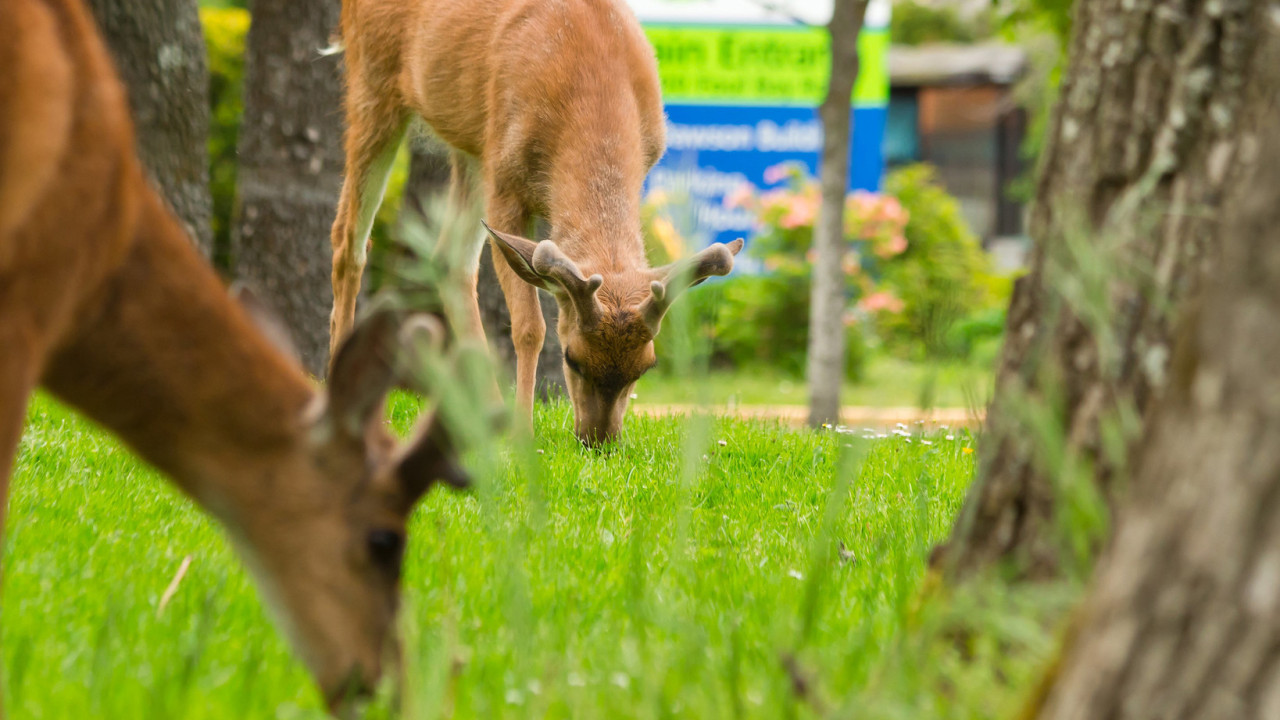 Policies and directives
Contact information
Policy at Camosun
Questions/Comments/Feedback