Build on your experience as an LPN
Find out more about upcoming networking and information sessions occurring at Camosun.
This bridging program recognizes your education and knowledge as a Licensed Practical Nurse (LPN) while introducing and emphasizing the disciplinary (theoretical and philosophical) underpinnings of professional nursing knowledge necessary for practice as an RN.
Start at Camosun, finish at UVic
After successfully completing two semesters of coursework at Camosun College, you'll transition into a consolidated practice experience (N290) in the BSN partnership program offered by Camosun College and UVic.
Please note: this program is awaiting approval and not accepting applications at this time. The earliest tentative start date will be Fall 2024.
As additional information becomes available this page will be updated.
Admission requirements
Ready to get started? Get your application in for the September intake.
When you apply you will need to submit proof that you meet the following admission requirements.
Tip: Where a letter grade is specified, you must have proof of that grade or higher.
All of:
Completion of Biology 12 or Anatomy & Physiology 12 with at least 73%.
Completion of Chemistry 12 with at least 73%.
Graduate of a recognized two-year Practical Nursing diploma program with a minimum grade of 'B' in each course.
Currently licensed to practice with the College of Licensed Practical Nurses of BC (CLPNBC).
A letter from an employer or supervisor describing satisfactory work performance and suitability for the PN2BSN bridge program.
All students must complete the English Language Proficiency as per https://www.uvic.ca/future-students/undergraduate/admissions/language/index.php.
Note:
Entry to the PN2BSN program is competitive and preference for admission will be given to those with higher academic standing.
Students who have been previously unsuccessful in another BSN program will not be eligible for admission.
Our teaching staff
Camosun College is fiercely proud of the excellent quality of its instruction. Our teaching staff are experienced, inspiring and supportive of our students' individual journeys.
Faculty/staff profile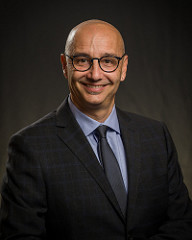 Dwayne Pettyjohn
Chair of Nursing Program
My healthcare professional career started in Toronto where I attended Humber College and graduated as an Ambulance Attendant in 1987. I worked a ...
Contact information
Nursing Department
Campus location
School of Health and Human Services (HHS)
Camosun College Interurban
Alex & Jo Campbell Centre for Health & Wellness
4461 Interurban Road
Victoria BC V9E 2C1