Program at a glance
Work experience
Clinical/fieldwork placement

Length
2 years, including summers
Highly competitive program
Next intake: Fall 2024
Application period: Sept 15 – Dec 15, 2023
Document deadline: Jan 12, 2024
Solve medical mysteries
Start in September
Using a combination of art and science, Medical Radiography technologists help solve mysteries. You'll be an integral part of providing a medical diagnosis, working with patients and producing clear images for radiologists to interpret.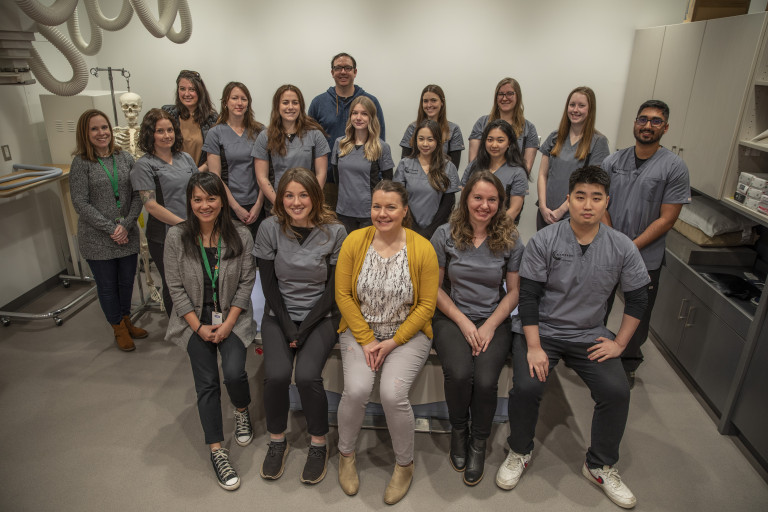 Current information for School of Health and Human Services students and MRAD program specific handbook.
Hands-on learning
During training, you'll receive intensive theoretical and practical instruction through lectures, labs, online courses, and practical experience in a clinical environment. You're expected to act as surrogate patients to learn positioning techniques, as well as interpersonal skills.
Clinical placements provide the opportunity to apply your knowledge in hospitals throughout Vancouver Island.
The Medical Radiography information sessions are a great way to learn more about the program and to get your questions answered by the faculty.
In demand
There is strong demand for radiography graduates. Get excited about lifelong learning as your chosen career continues to change, grow and advance.
Graduates have the opportunity to continue training in imaging specialties such as CT, Breast Imaging and Magnetic Resonance Imaging. Graduates have also found employment in management, equipment application and sales, research and educational roles.
Your career
You'll learn and practice the same ionizing radiation safety standards and procedures that are strictly enforced at all public health facilities.
Most graduates begin with casual positions, transitioning into regular employment within a year or two. Shifts vary from 7.5 to 12 hours and you will work day, evening and night shifts.
Are you a future Medical Radiography Technologist?
To succeed in this demanding program, you should have strong academic skills, good organizational practices and a sense of social responsibility and caring. You'll be working in a team environment, using your ability to think critically and problem solve while expressing a real desire to serve the public.
You should be an independent learner with the ability to integrate and apply information. Computer literacy is essential since many courses will be taught online.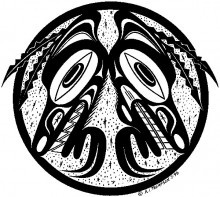 Indigenous Limited Priority Admissions 
The School of Health & Human Services (HHS) offers Priority Seating for Indigenous students in all Health related programs.
Visit Eyēʔ Sqȃ'lewen - Centre for Indigenous Education & Community Connections (IECC) for information on how to apply.  
Any questions about the application process, please contact hhsindigenoussupport@camosun.ca
The Indigenous Limited Priority Admissions process, approved by the Board of Governors, supported by the Education Council, and approved by the BC Human Rights Tribunal, welcomes applications from all qualified Indigenous applicants.
What you'll learn
Current students wanting information about your program, go to student planning in myCamosun.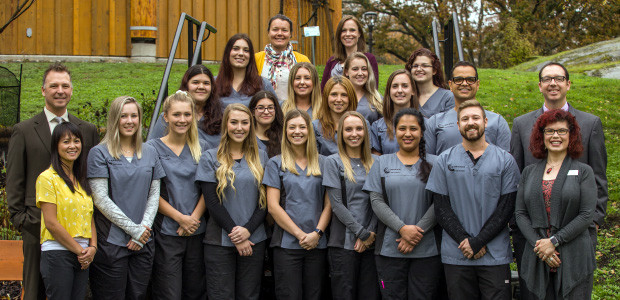 Program outline
For more details, including courses, please see the program outline in the Academic Calendar.
Medical Radiation Technologists in the making
You'll learn a wide variety of practical and patient care skills. Our program is hands-on, with clinical placements throughout your time at Camosun. You'll learn about the science of radiography, anatomy and physiology, radiation safety, your role within the medical profession and how to treat patients ethically and with compassion.
What to expect
Located at our Interurban campus, the MRAD program is two years long (a full 24 months with no summer breaks). Homework commitments vary per student but amount to about three to four hours per day including weekends. Placement locations are in Victoria, Nanaimo, Duncan and Campbell River. During your placement you will be scheduled for day, evening and weekend shifts.
Year 1
In your first term, you'll be introduced to the world of x-ray by learning basic radiographic procedures, anatomy, and patient management. In your second term, you'll use this knowledge at your first four month clinical placement. Then you're back to the beautiful Centre for Health and Wellness at our Interurban Campus for learning advanced radiographic procedures, medical imaging physics, and pathology for term three.
Year 2
In your fourth term, you will build on your radiographic knowledge during your Advanced Beginner experiences at a whole new practicum site. During term five, you will develop and enhance your teamwork and communication skills, study computed tomography (CT) procedures, and begin preparations for your career as a medical radiation technologist. At your final clinical practicum in term six, you'll be demonstrating your competency by performing imaging studies independently and preparing for your national certification examination.
Tuition and fees
Effective from September 1, 2023, to August 31, 2024
Estimated tuition
Tuition estimates are for the entire program.
Medical Radiography, Diploma
$31,509 (domestic)
Domestic tuition fees vary depending on the individual course fees for the classes you select.
Student fees
In addition to tuition estimates, student fees are calculated based on your enrolment. Refer to: Student Fees.
Financial assistance
You may need to find more than one source of funding to help pay for your education and living costs while attending college. Check out sources of money you don't need to pay back as well as those that need to be repaid.
Curriculum & courses
Course list
Course
Course name
Credits
Tuition
Admission requirements
One of:
B in  
B in   
One of:
B in  
B in   
B in  
B in  
One of:
B in  
B in   
B in  
C+ in  
One of:
B in  
B in    
B in  
B in  
B in  and  
B in  
And all of:
Admissions Process
The rigor of this program requires students to have a high level of commitment and preparedness to be successful. In order to serve students best, admission processes for many Allied Health programs in British Columbia and across Canada include a selection process whereby applicants are selected, or compete for program entry. The program ranks students according to academic preparedness and non-academic qualities including situational judgement, proven to be reliable predictors of personal commitment and future professional behaviours. Applicants with the highest overall rankings are offered seats in the program. This process enhances students' likelihood of program success and future employability.
All academic application requirements must be completed within the previous five years.
Once all applicants have completed the non-academic assessment, the program calculates an aggregate score for each applicant by equally weighting the academic (combined GPA of admission requirements) and non-academic assessment scores (indicators of program and future professional success) to determine which applicants will receive program seat invitations. Once all aggregated scores are totaled, the students selected will be offered seats in the program for a given year, pending completion of the Program Participation Requirements prior to the program start date.
The program maintains a short waitlist for late entry into the same year due to student withdrawals or deferrals. Waitlists are not retained for future years. Those applicants meeting the admission requirements, but not gaining a seat in the year of application need to reapply in order to be eligible in a subsequent year.
When you apply you will need to submit proof that you meet the program admission requirements listed above. Where a letter grade is specified, you must have proof of that grade or higher.
For more details, including courses, please see the program outline in the Academic Calendar: Loading...
Ready to get started? Application deadline, Dec 15
Applications for the Fall 2024 semester open on Sept. 15 with a deadline of Dec. 15.
Check our current program availability.
Missing admission requirements?
You may be able to take an assessment or upgrade with us.
Need help applying?
Find out more on How to Apply or speak to an Admissions Advisor.
Contact us
If you have admissions questions contact us today!
If you have questions about what you can expect to learn in your  Health and Human Services classes contact hhsinfo@camosun.ca.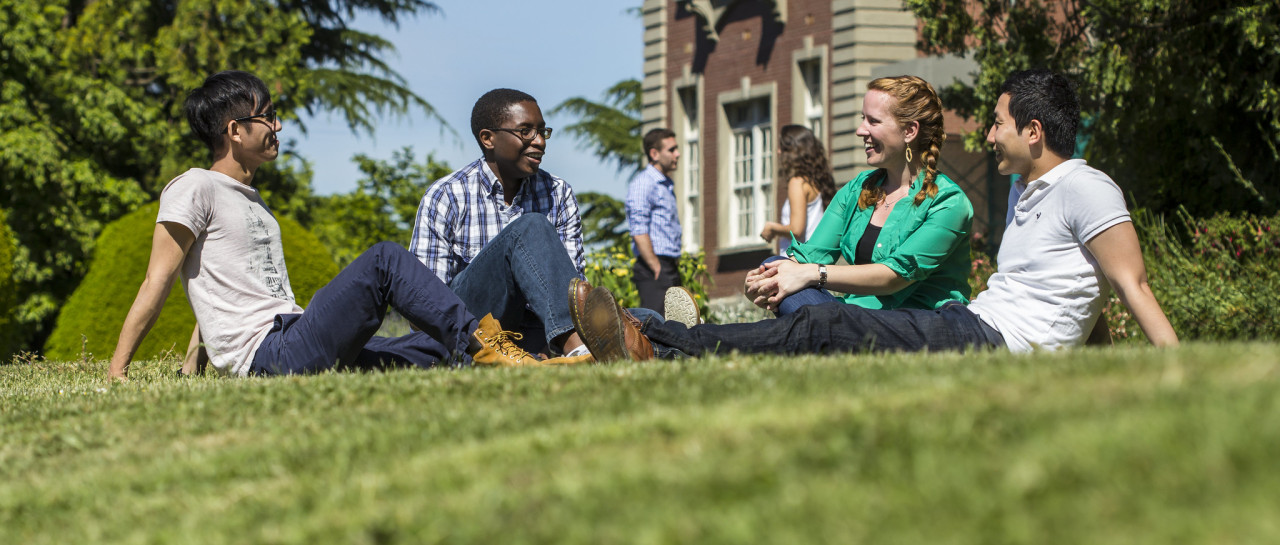 Learn more
For more details, including courses, please see the program outline in the Academic Calendar. 
Contact information
Allied Health & Technologies Department
Campus location
School of Health and Human Services (HHS) 207

Location link
If you have admissions questions, please contact Admissions.