Program at a glance
Credential
Post-Degree Diploma

Work experience
Clinical/fieldwork placement

Study options
Blended delivery

Advance your professional skills
If you have a relevant baccalaureate degree, the Post-Degree Diploma in Interprofessional Mental Health and Addictions (IMHA) prepares you to engage in the assessment, planning, treatment and evaluation of older teens and adults experiencing acute, persistent, and/or co-occurring mental health and addiction challenges. 
The Interprofessional Mental Health and Addictions Post-Degree (IMHA) diploma will provide students with advanced knowledge and skills to work collaboratively with people affected by mental health and/or addiction/substance use challenges. Applying the Psychosocial Recovery framework, students will gain the necessary knowledge, theoretical frameworks, assessment skills, and counselling interventions to help individuals and their families navigate recovery from mental health and addiction challenges. There is a strong emphasis on applied learning and students will gain skills in motivational interviewing, cognitive behavioral therapy, and stage-wise case-management.
Blended delivery
Using a combination of online and seminar class styles, this graduate program offers a variety of opportunities to apply skills and knowledge for further career advancement in the area of mental health and addictions.
Who are our students?
You'll study with students from a variety of disciplines:
University students pursuing psychology, social work, child and youth care, education, and nursing
Recent graduates from the humanities wanting professional qualifications
Working professionals wanting to upgrade their education
Professionals seeking re-training
Career options
Our students are recognized for their specialized training enabling them to work with interprofessional teams addressing the complex needs of individuals and families with mental health and addiction challenges. IMHA graduates are working in diverse settings such as group homes, treatment centers, community agencies, assertive community teams and hospitals.
Next offering
The program starts in September. The practicum component will include 20 hours per week at a practice site plus seminar and online learning time. You'll attend approximately fifteen mandatory face-to-face seminars, combined with online learning at the college over the year. All students must attend the orientation.
This program is available through distance delivery across Canada and internationally. Distance students who do not live on Vancouver Island may not be expected to attend all the face-to-face seminars. Consult the Program Leader for more information.
Current information for School of Health and and Human Services students and IMHA specific handbook.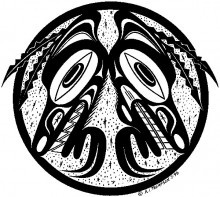 Indigenous Limited Priority Admissions 
The School of Health & Human Services (HHS) offers Priority Seating for Indigenous students in all Health related programs.
Visit Eyēʔ Sqȃ'lewen - Centre for Indigenous Education & Community Connections (IECC) for information on how to apply.  
Any questions about the application process, please contact hhsindigenoussupport@camosun.ca
The Indigenous Limited Priority Admissions process, approved by the Board of Governors, supported by the Education Council, and approved by the BC Human Rights Tribunal, welcomes applications from all qualified Indigenous applicants.
What you'll learn
Current students wanting information about your program, go to student planning in myCamosun.
Program outline
For more details, including courses, please see the program outline in the Academic Calendar.
Applied learning
The Interprofessional Mental Health and Addictions program is a comprehensive and challenging program, condensed into 11 months of study, to prepare you for work in the field of mental health and addictions.
What to expect
Because this is a graduate program, you'll find it to your advantage to be proficient with word-processing and research skills acquired in your undergraduate studies. You should expect to spend 16-20 hours each week on course content, assignments, projects, and studying. The time commitment may decrease as you become skilled at using the online learning platform and reading of texts and other resources. Depending on your experience and interests, the practicum component could include project work.
Tuition and fees
Effective from September 1, 2023, to August 31, 2024
Estimated tuition
Tuition estimates are for the entire program.
Interprofessional Mental Health and Addictions, Post-Degree Diploma
$4,379 (domestic)
Domestic tuition fees vary depending on the individual course fees for the classes you select.
For International students visit: International Tuition & Fees.
Student fees
In addition to tuition estimates, student fees are calculated based on your enrolment. Refer to: Student Fees.
Financial assistance
You may need to find more than one source of funding to help pay for your education and living costs while attending college. Check out sources of money you don't need to pay back as well as those that need to be repaid.
Admission requirements
All of:
Bachelor's Degree - A Baccalaureate degree in Child and Youth Care, Education, Nursing, Occupational Therapy, Psychology, or Social Work from a recognized post-secondary institution. Other degrees and experience in a helping role may be considered; check with the Program Leader for determination.
Resume - Resume listing work and volunteer experience.
Statement of Intention - Submission of a 400-500 word statement outlining career goals and motivation for entering the program.
When you apply you will need to submit proof that you meet the program admission requirements listed above. Where a letter grade is specified, you must have proof of that grade or higher.
For more details, including courses, please see the program outline in the Academic Calendar: Loading...
Contact us
If you have admissions questions contact us today!
If you have questions about what you can expect to learn in your Health and Human Services classes contact hhsinfo@camosun.ca
Contact information
School of Health and Human Services
Campus location
Centre for Health and Wellness (CHW) 207
Location link
If you have admissions questions please contact Admissions.