Program at a glance
Area of Study
Health Sciences
Human Services
Work experience
Clinical/fieldwork placement

At a glance image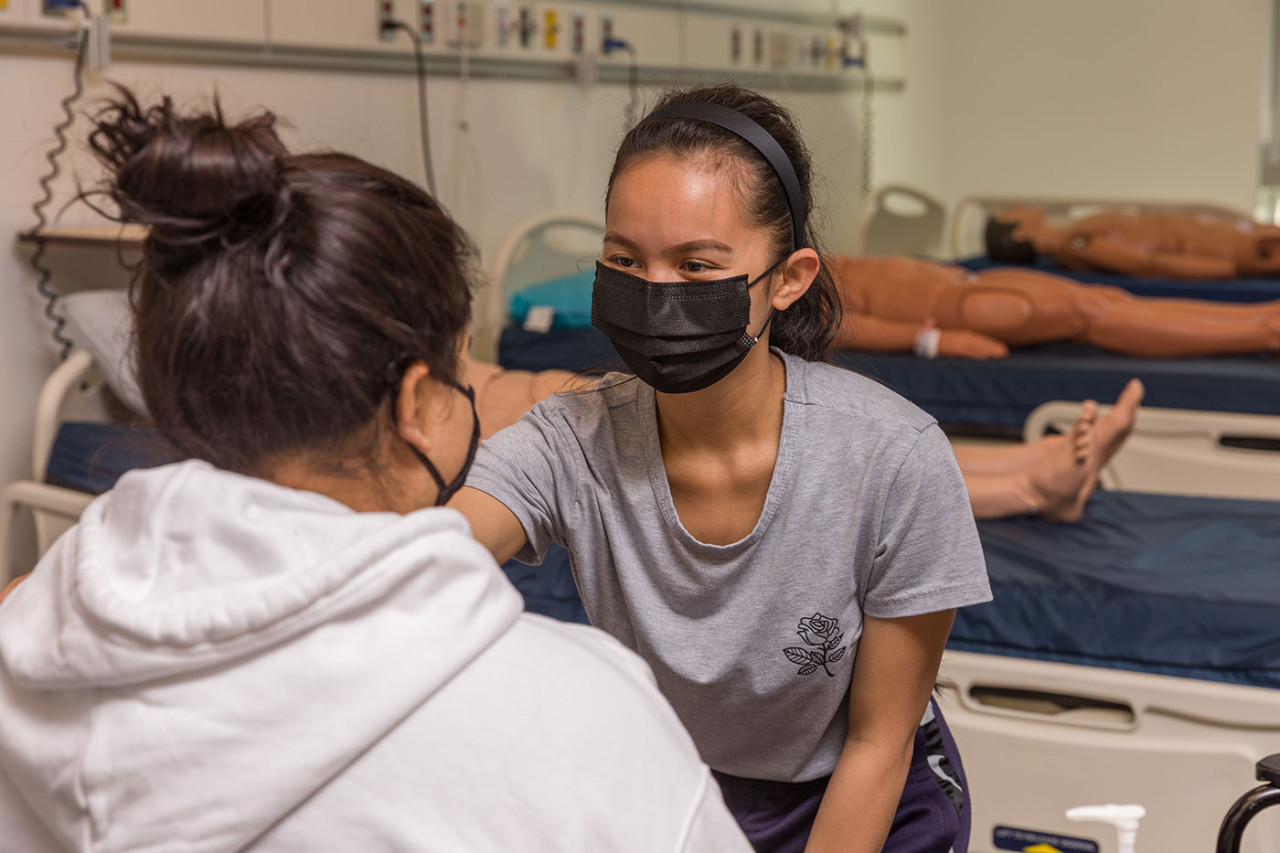 Front-line caregivers
Start in October
Health Care Assistant - ESL is designed for students who want to take the HCA program while also improving their English language skills.
As a Health Care Assistant, you'll be given the opportunity to develop the knowledge, skills and attitudes necessary to function effectively as a front-line care-giver and respected member of the health care team in both community and facility settings.
Applicants for the HCA program must review the Info Session slides or attend an information session prior to completing the HCA Info Session Survey to qualify for program entry. 

HCA Program Start Dates

New Intake available every October

Current information for School of Health and Human Services students and HCA program specific handbook sections.
In demand
Health Care Assistant graduates are in high demand.
Do you have a genuine desire to work with older adults and persons with disabilities? Are you intrigued by the possibility of assisting others with personal care in the practical aspects of their day-to-day lives? Are you prepared for a career that will require you to work days, evenings, nights, weekends, holidays and 8-12 hour shifts? If you answered yes to all the above, then Health Care Assistant is the perfect career for you.
We'll help you succeed
As you work through the Health Care Assistant program's curriculum and your clinical placements, you'll acquire the skills, knowledge and values you'll need to provide professional care to the elderly and those facing other health or illness challenges.
Focusing on the elderly, you'll learn how to provide care that promotes and maintains the physical, psychological and social well-being of the clients you'll care for in your subsequent role as a Health Care Assistant.
Recognition status by the BC Care Aide & Community Health Worker Registry
The Health Care Assistant (HCA) program delivered by Camosun College has been granted a full, five-year recognition status by the BC Care Aide & Community Health Worker Registry. Graduates of the HCA program delivered by Camosun College are eligible for registration with the BC Care Aide & Community Health Worker Registry.
The BC Care Aide & Community Health Worker Registry reviews and recognizes Health Care Assistant (HCA) programs in BC to ensure that they are: following the provincial curriculum, implementing a common set of training standards and graduating competent front-line health care providers. Confirming that HCAs meet registration requirements is integral to the Registry's mandate of patient protection and improved standards of care. For further information about the recognition process and standards please see: www.cachwr.bc.ca.
An investment in your career
Invest in yourself! Camosun can prepare you for a rewarding career and set you up for entry into an in-demand, health care field.
Estimated tuition
Effective from September 1, 2021 to August 31, 2022.
$2,923 (domestic)
$19,440 (international)
Person-centered care
Health Care Assistants learn a wide variety of practical and resident/client care skills. Our program is hands-on, with clinical placements throughout your time at Camosun. You'll learn about interpersonal communications, lifestyles and choices, personal care, and how to treat patients ethically and with compassion.
What to expect
Located at our Interurban campus, the full-time HCA program is 11.5 months long. Monday-Friday, 8:30am-2:30pm from October - September.
Homework commitments may vary per student but are likely about three to four hours per day including weekends. You will be required to participate in full-time clinical placements that include day and evening shifts that may occur outside of regular class time.
Health Care Assistant courses
Your studies will provide you with the skills to advocate on behalf of the rights, needs, interests and fair treatment of residents and their families. As a Health Care Assistant you will develop a person-centred care philosophy aimed at promoting and maintaining the physical, emotional, cognitive, and social well being of clients/residents.
Related link
Subject Area: Learn about other ESL programs and courses
Admission Requirements
Ready to get started? 
When you apply you will need to submit proof that you meet the following admission requirements.
English Language Competency Requirements:
BC HCA program applicants are required to demonstrate English language proficiency. Applicants whose first language is not English must submit evidence of ONE of the following standardized English language proficiency test scores from an authorized assessment centre:
Canadian Language Benchmark Placement Test (CLB PT) (within one year)
International English Language Testing System (IELTS): Academic or General (within two years)
Test of English as a Foreign Language (TOEFL) (within two years)
English Proficiency Self-Declaration:
Informational Interview:
Attend an informational interview with the Health Care Assistant - English Language Development instructor to confirm program expectations, and discuss oral communication skills. Email hca-esl@camosun.ca to make an appointment for the informational interview.
Information Session:
Attendance at a Health Care Assistant - ESL program information session is a program entry requirement and ensures applicants have a strong understanding of the expectations of the Health Care Assistant (HCA) program and the role of the HCA in the work environment. An online information session module is available for anyone unable to attend in person.
Our Teaching Staff
Camosun College is fiercely proud of the excellent quality of its instruction. Our teaching staff are experienced, inspiring and supportive of our students' individual journeys.
Faculty/staff profile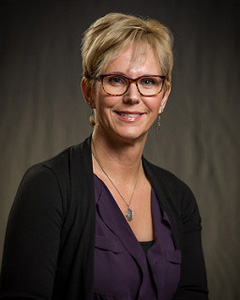 Ros Giles-Pereira
Chair, Continuing Care Department
Ros has been working in health care for over 30 years; starting as a care aide while completing her BSN at UBC. She also holds a Master in Health Stud ...
Faculty/staff profile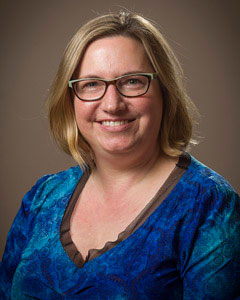 Heather Frame
Program Leader, Health Care Assistant ESL, IHCA
Heather has been teaching in the HCA program since 2008. Heather has a Bachelor of Arts Degree and a Bachelor of Science in Nursing Degree. She is par ...
Faculty/staff profile Julia Liska
Instructor
Julia has been involved in healthcare for 40 years and teaching in health care education for the past 20 years at Humber College, Sheridan College, UV ...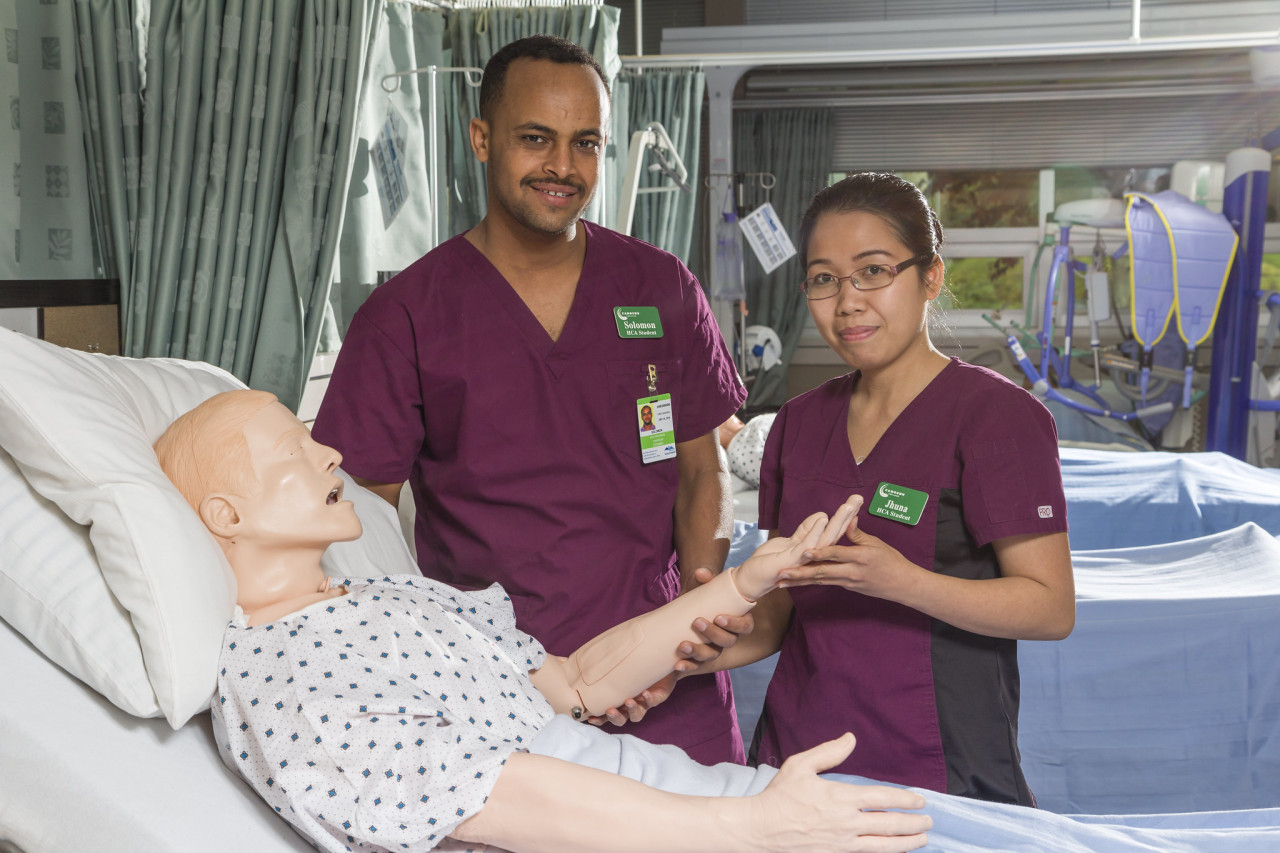 Learn more
Find a full list of courses and specific admission requirements.
Contact information
Continuing Care Department
Campus location
School of Health and Human Services (HHS)
Camosun College Interurban
Alex & Jo Campbell Centre for Health & Wellness (CHW)
4461 Interurban Rd
Victoria, BC V9E 2C1

Location link
International students contact Camosun International