Faculty/staff profile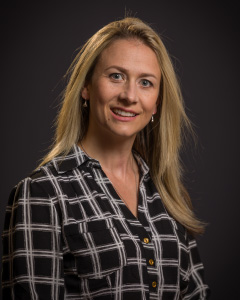 Lansdowne
Dental Building
Dental Hygiene (DHYG)
School of Health and Human Services
Amber obtained her diploma in dental hygiene through Malaspina University-College (now VIU) in 2008 and her bachelor of health science degree through Thompson Rivers University in 2018. She is currently completing a Masters of Education with an emphasis on Leadership.
Amber has more than a decade of clinical experience in private practice on south Vancouver Island as well as not for profit clinics in rural areas of northern British Columbia. Amber is enjoying her current role as an educator for she is passionate about facilitating a learning environment as a health advocate.
In her spare time, she enjoys yoga and spending time with her husband, two children, always with a dog in tow.