Students from underrepresented groups hoping to get the skills at Camosun College to start a nautical career will benefit from a renewed investment by the Government of Canada.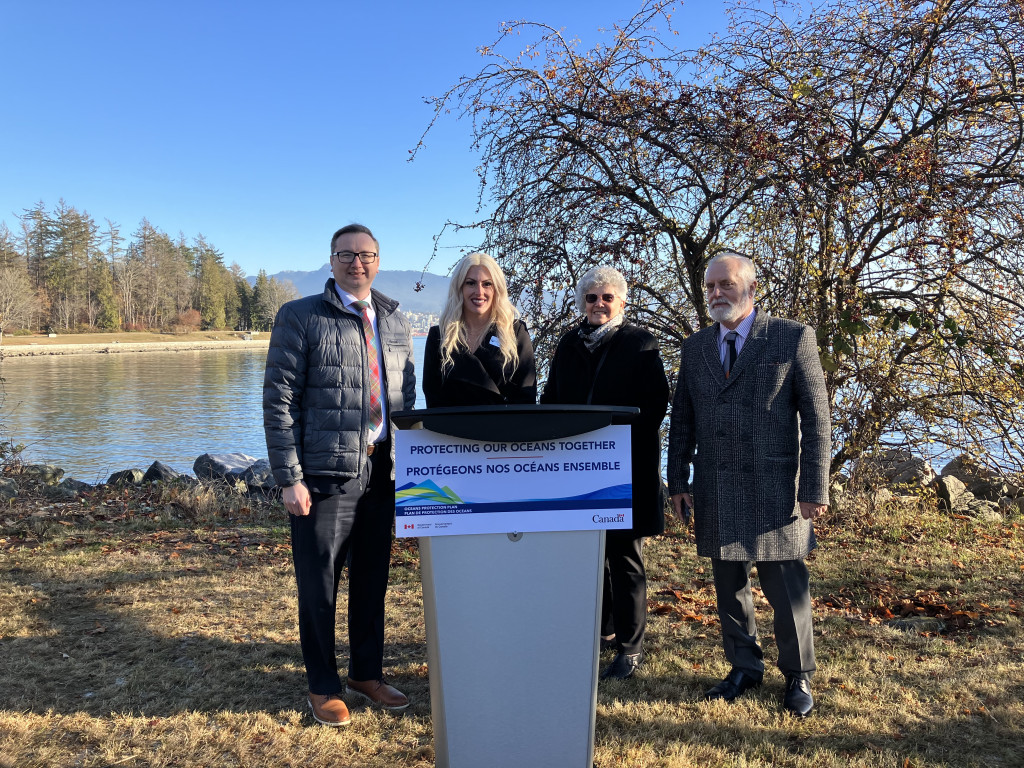 Camosun College
The Ocean Protection Plan ensures the continuation of nautical training programs in the province and includes funding from Transport Canada for the Bridge Watch Rating program at Camosun delivered in partnership with BCIT.
The fully-funded Bridge Watch Rating Program opens doors and creates entry-level career opportunities for Indigenous peoples and women in the marine industry.
"Women and Indigenous peoples are underrepresented groups in marine sector occupations in B.C. and are of strategic importance to the sustainability of the sector," said Michelle Brown, Director of Professional Studies & Industry Training (ProSIT) at Camosun College. "They are a demographic that is significantly underutilized in an industry that is experiencing a diminishing workforce."
An estimated 2,600 job openings are expected in the water transportation industry over the next 10 years, according to the BC Labour Market Outlook 2021, representing 38 per cent of the current workforce of around 6,800. These openings come from the need to replace retiring workers and industry expansion.
The Bridge Watch Rating program at Camosun College aims to answer this call. Learners receive training and certification that will help them gain employment with employers such as BC Ferries, the Canadian Coast Guard, local tug operators, cruise ships and many more. Additional career opportunities exist for water-based ecotourism, commercial fishing and sport fishing.
"Students grow so quickly in those few months," said Captain Mori Peivast, Nautical Program Lead at Camosun College. "When your students are applying to marine jobs with confidence, then you really know that the training and hard work has paid off."
With the announcement of renewed funding from the federal government, Camosun will be able to continue to open doors for underrepresented groups hoping to enter the nautical industry for years to come. This next phase of the Oceans Protection Plan will keep oceans and coasts safe and healthy, will advance reconciliation, and build a clean future.
"Over the past six years, the Oceans Protection Plan has made marine shipping safer, increased protections for vulnerable marine ecosystems and species, and improved how we respond to marine incidents," Hon. Omar Alghabra, Minister of Transport. "As part of this next phase of the Oceans Protection Plan, we are ready to build on this good work – together with Indigenous Peoples, industry, coastal communities, and scientists – to keep our oceans and coastlines safe and environmentally sound for generations to come."
Contact information
Michelle Brown
Director of Professional Studies and Industry Training
Camosun College
Additional Contact Info
Capt. Morteza (Mori) Peivast
Program Leader of the Nautical Department