While massage therapy can be useful for everything from soothing chronic pain to supporting a good night's sleep, access to its healing benefits isn't always available to those who need it most.
Now, residents at New Roads Therapeutic Recovery Community will be able to feel the benefits of treatment provided by students from Camosun College.
Students from the two-year Massage Therapy diploma program at Camosun began work with New Roads on Jan. 17, and will continue treatments through the end of the semester in April.
"The program gives students the opportunity to share their skills with those who may not have otherwise had it available to them," says Massage Therapy Chair Emah Christiansen. "Students develop a deeper understanding of practice in the community, and participants are able to use massage therapy as a tool in their recovery. It's a wonderful partnership."
The partnership with New Roads allows students to gain hands-on experience in community treatment while offering services to an otherwise often-marginalized population. As an integrated addictions centre operated through Our Place, New Roads provides therapeutic and medical supports, as well as employment, education, and more to men recovering from substance misuse.
"We've gotten such enthusiastic feedback from our participants, so far it's been a super experience having the students," says Brooke Pettinger, Continuing Care Coordinator at New Roads. "It really shows that stigma and barriers are being broken on both sides."
"It was my first ever massage and I am excited to continue, it was such a fantastic experience."
After just two sessions so far, participants say that being treated by the students has been a helpful and educational part of their stay at New Roads. For some, this was the first time ever feeling the soothing benefits of massage therapy.
"She taught me how to properly maintain my neck posture, so I can extend the benefits of the treatment. I really appreciated the time and her attention to detail," says a resident and one of the program's first participants. "It was my first ever massage and I am excited to continue, it was such a fantastic experience."
Working with New Roads to provide treatment for their residents is the latest step in the program's effort to provide accessible massage therapy for all. Other initiatives include a clinic open to all members of the community. With locations on both campuses, Camosun's Massage Therapy Clinic helps lower financial barriers by offering free first sessions to all clients and charging only $20 for following 75-minute appointments. Treatments are provided by diploma students under the supervision of a Registered Massage Therapist.
Camosun College's Massage Therapy program provides students with advanced knowledge and practical application of the skills necessary to provide safe, effective and ethical massage therapy that meets the College of Massage Therapists of BC's entry-to-practice requirements. Learn more about the two-year program that combines classroom and lab learning along with clinical placements.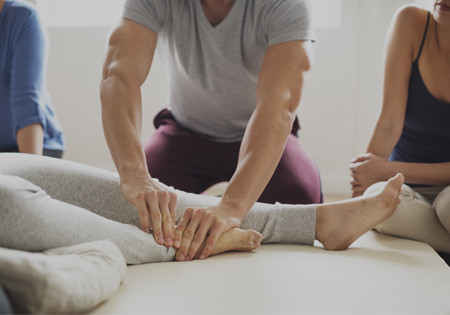 Massage Therapy Clinic
We offer the community affordable rates for treatments provided by our Massage Therapy Diploma students under the supervision of an experienced Registered Massage Therapist (RMT).
Contact information
Katie McGroarty
Marketing/Communications Strategist
Camosun College