Camosun College is hosting two Orange Shirt Day events with the theme of hearts and hands inspired by a design from Kwakwaka'wakw/Salish artist Carey Newman.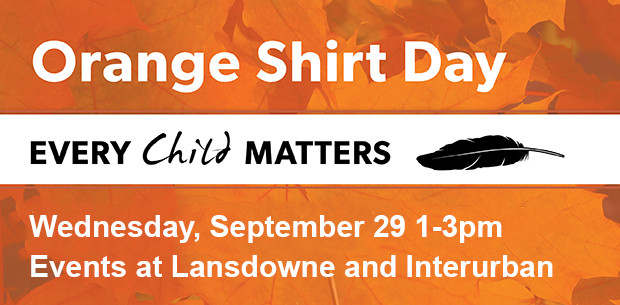 The events are taking place on Sept. 29 since Sept. 30 is the first-ever National Day for Truth and Reconciliation.
"We open our hearts to receive truth. We use our hands to work toward reconciliation," explains Eyēʔ Sqậ'lewen: the Centre for Indigenous Education & Community Connections Director Janice Simcoe Janice Simcoe. "The recent, and forthcoming, news about the children left behind at former residential schools heightens our shared need to do both."
Orange Shirt Day events are taking place in Na'tsa'maht at the Lansdowne campus and on the social stairs at the Alex & Jo Campbell Centre for Health and Wellness at the Interurban campus.
The hands theme at Interurban will talk about how we can participate in the work that must be done if we are to ever achieve reconciliation in the educational setting and beyond.
The hearts theme at Lansdowne will reflect on what we have learned about the residential school experience and how that impacts our work and lives.
The college will also offer employees and students the opportunity to participate in an Orange Shirt Day baskets of love initiative. The college will gather and share items for 16 love baskets that will be distributed on Sept. 30 to Indian Residential School survivors who share their knowledge, teachings, and care with the college. The college collected items such as candles, preserves, soaps, Indigenous medicine, canned fish, poems and cards with messages of gratitude.
Contact information
Rodney Porter
Executive Director, Communications and Marketing
Camosun College