Faculty/staff profile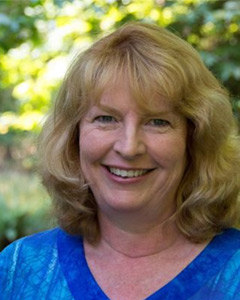 Interurban
Alex & Jo Campbell Centre for Health and Wellness
CHW 207-24
Baccalaureate of Science in Nursing (BSN)
School of Health and Human Services
I started teaching at Camosun in 2012 and have taught first and second year clinical and theory classes.
I originally graduated from one of the last classes of diploma nurses from the Royal Jubilee School of Nursing and later went on to complete my BSN at the University of Victoria. I have recently completed a Masters of Nursing degree from Athabasca University.
I am most at home at the bedside and have provided nursing care for medical/surgical patients in Victoria and smaller up island hospitals, as well as providing palliative care and symptom management for clients on the Victoria Hospice Inpatient Unit. I greatly value being part of the interdisciplinary palliative care team and hope to instill my passion for holistic, compassionate, client-centered care to the next generation of nurses.