Faculty/staff profile
Clinic and Practicum Lead, Instructor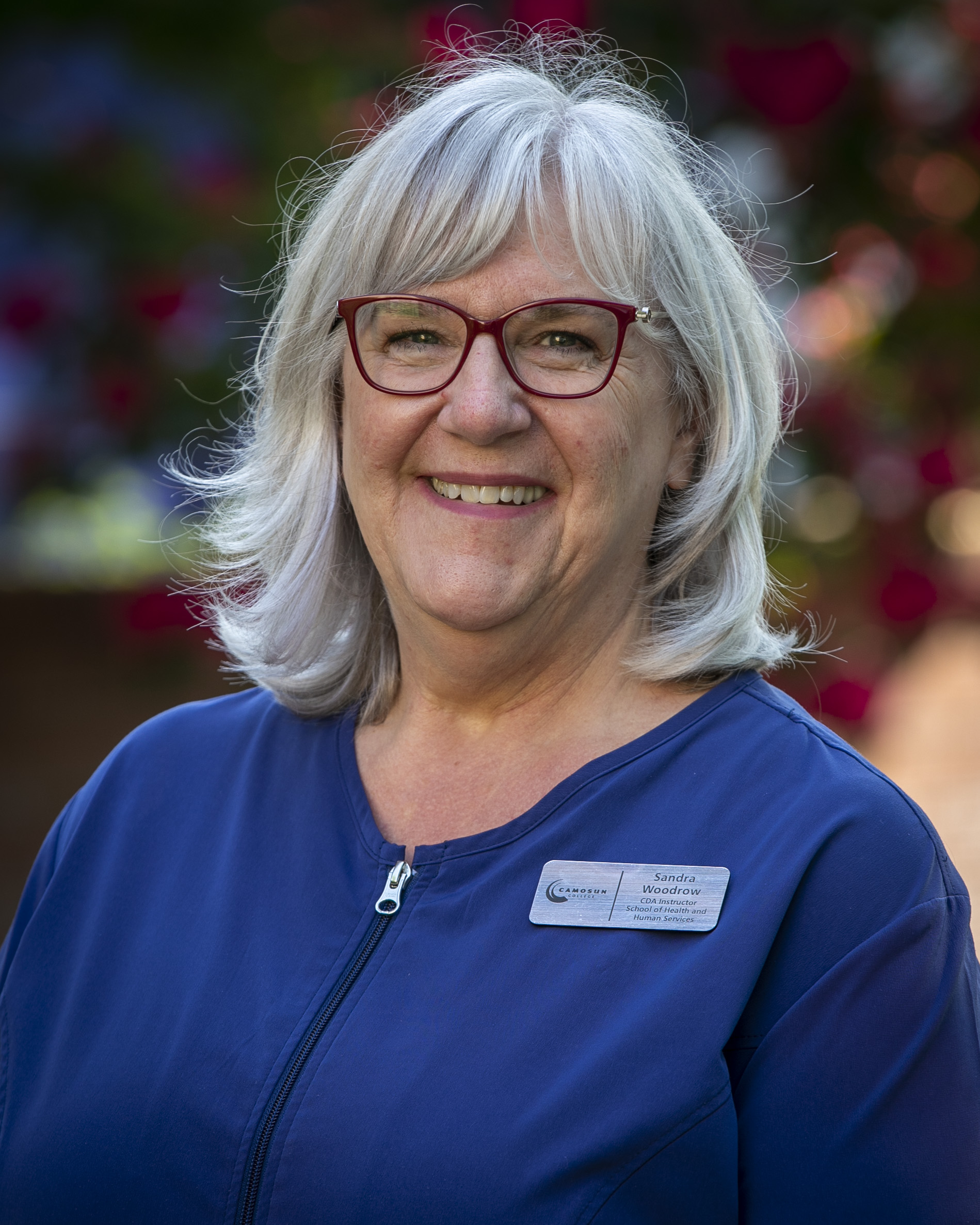 Lansdowne
Dental Building
Certified Dental Assistant (CDA)
School of Health and Human Services
Sandra Woodrow started her career as a Certified Dental Assistant over three decades ago after graduating from Douglas College. For many years, she worked in private dental practices before fulfilling her dream of teaching and mentoring Certified Dental Assisting students.
Sandra graduated from the Provincial Instructor Diploma Program in 2007 and completed the Orthodontic Module in 2010. Sandra volunteered for the Vancouver Central CDA Society as President for 13 years where she mentored over 100 Certified Dental Assistants. Sandra started working for the National Dental Assisting Examining Board of Canada (NDAEB) as a Clinical Practical Evaluator in 2011 and progressed to a Session Facilitator 3 years later. She currently sits on both the NDAEB's Angoffing Committee for the national written exam as well as their Clinical Practical Evaluation Committee.
Sandra enjoys working with each student and helping them attain their goals in becoming a Certified Dental Assistant. Watching each student grow personally, academically and professionally throughout the year is Sandra's most fulfilling part of her profession.