Faculty/staff profile
Chair, Architectural Trades and Carpentry Program Leader Board of Governors Member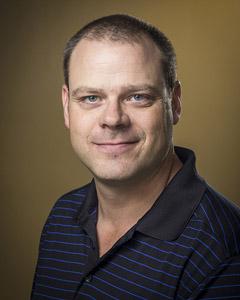 Interurban
JD 134A
Carpentry Foundation
School of Trades and Technology
Al completed his four-year Carpentry Apprenticeship here at Camosun in 1996. As a carpenter he worked for Knappett Projects on a number of sites, gaining experience in the construction of concrete and wood-frame buildings, as well as highway bridge layout and construction. In 1998, Al was promoted to Foreman and led crews on several projects. He has been teaching apprentices and Foundation students here at Camosun since 2000.
Since becoming an instructor, Al has earned his BC Provincial Instructor's Diploma and a Master of Education degree from Simon Fraser University. When he's not at Camosun, Al is a Petty Officer with HMCS Malahat, Victoria's Naval Reserve Division. In his free time, Al likes to race his sailboat with his wife and son and recently finished building his first guitar. He completed his four-year Carpentry Apprenticeship at Camosun in 1996.
Board of Governors
Al was elected to the Board of Governors faculty seat on November 1, 2017. He is a member of the Board Finance committee, and served on the President Search committee in 2021.