The following explains how the Return to Campus Guidelines, B.C. Restart Plan, and WorkSafeBC requirements may affect students, faculty, staff and campus visitors.
Masks
Wearing a mask is mandatory for students, faculty, staff and campus visitors in all indoor public spaces at Camosun regardless of vaccination status.
This includes, but is not limited to:
Lecture theatres, classrooms, teaching laboratories, and other indoor instructional settings;
Instructors and other presenters do not need to wear a mask when behind a barrier or two metres away from students while teaching in indoor public spaces;
In common areas of buildings open to the public, including office buildings (e.g., lobbies, hallways, bathrooms);
In common areas of sport and fitness centres when not engaged in physical activity, but a mask must be worn when transitioning between workout equipment or areas; and
In coffee shops and restaurants, pubs and bars when not seated at a table.
Note: Masks are not required for workspaces such as office areas, research labs or shared offices that do not serve the public. Employees in a shared office situation are encouraged to be respectful of each other's personal preferences and discuss arrangements.
Masks are also not required if a person is behind a barrier that separates them from other people, like a divider, cubicle, or in a room by themselves.
Face shields are not a substitute for a mask as there is an opening below the mouth.
Physical distancing
The physical distancing requirement of keeping two metres (six feet) away from one another is no longer recommended in indoor public spaces. However, while physical distancing is no longer a requirement, the campus community is encouraged to spread out within available space as well as be respectful of other's personal space
Occupancy Limits – all areas
We are no longer required to limit the number of employees in their workplace or students in learning spaces as part of ongoing communicable disease prevention measures. Normal room occupancy should not be exceeded (where applicable).
This includes classrooms, offices, elevators, washrooms, lunchrooms, etc.
Health Checks
Daily self-administered health checks are a personal responsibility. Students, faculty and staff should not participate in any activities (educational or otherwise) if they are sick.
When to get tested (students / employees)
If students, faculty and staff feel sick they should stay home, notify their workplace leader in case of illness and use the BC Self-Assessment Tool , the BCCDC When to Get Tested Resource, or call 8-1-1 to determine if they should get tested for COVID-19.
Vaccinations – Time Off
Faculty and staff are eligible to take up to three hours without loss of pay to be vaccinated against COVID-19.
Vaccination – Information
COVID-19 vaccines are available at no charge to everyone ages 12+ living, working or studying in B.C. during the pandemic; this includes international students and their families while in B.C.
Students, faculty and staff who require a first or second dose of the COVID-19 vaccine can book an appointment in advance or simply walk into any COVID-19 immunization clinic.
For those that do not currently have a Provincial Health Number (PHN), please call 1-833-838-2323 (seven days a week, 7 am to 7 pm) for assistance before attending a clinic. Translators are available.
Vaccinations – International
Anyone who received their COVID-19 vaccines in another province or country should submit their vaccination record as soon as possible. This is particularly important for international students as additional vaccination may be recommended. There are three easy steps to submitting a vaccination record and determining vaccination needs:
Register online at getvaccinated.gov.bc.ca or by phone at 1-833-838-2323.
Submit official vaccination record at immunizationrecord.gov.bc.ca
Be notified about COVID-19 vaccination needs.
Proof of Vaccination – General
Students, employees and visitors need to provide proof of vaccination with the new BC Vaccine Card as of September 13, 2021 to access non-educational or discretionary services, businesses, and events on campus. This includes restaurants, gyms, recreation facilities, organized indoor events, group recreational activities, and sporting events.
On-campus cafeterias and campus bookstores are excluded from the BC Vaccine Card requirement.
Practicum students and faculty working in health care and long-term care facilities are required to provide proof of their COVID-19 vaccination, or an exemption, effective Oct. 26, 2021, as outlined in a new order from the Provincial Health Officer. The Hospital and Community (Health Care and Other Services) COVID-19 Vaccination Status Information and Preventive Measures order applies to practicum students and faculty who are in a "care location for training or research purposes". Affected students must report their vaccination status to the Health Sciences Placement Network and provide proof of vaccination directly to the health authority operator if requested. Camosun will be facilitating the provision of vaccination information of students into the system on their behalf. Students with questions should speak with instructors. Faculty should speak with their Chair if they have questions.
Barriers / Partitions
Plexiglas barriers and partitions are no longer a requirement, however, Camosun will continue to use some existing COVID-19 protocols that do not negatively impact operations, such as barriers and partitions for all face-to-face service areas.
Traffic Flow / Directional Signage
Camosun is no longer required to manage the flow of pedestrian traffic within buildings or confined areas. However, we will continue to maintain some directional signage to assist with traffic flow to avoid unnecessary congestion in public areas where feasible.
Communicable Disease Prevention Plan
Camosun has created a Communicable Disease Prevention (CDP) Plan and CDP guidelines that reflects the core public health measures that include staying home when sick, practicing good hand hygiene, as well as any additional health and safety protocols prescribed by local and provincial medical health professionals, and WorkSafeBC requirements.
Cleaning
Educational spaces, public spaces and high touch areas are cleaned and disinfected daily. Camosun incorporates cleaning of high touch areas into regular cleaning routines.
Environmental cleaning is not required between classes.
Gatherings, Events and Student Activities
While capacity restrictions on gatherings across much of the province have been lifted, attendees are still required to wear face masks and show proof of COVID-19 vaccination for non-core-educational events. Please consult with OHS@camosun.ca prior to organizing an event on campus.
Proof of Vaccination for Gatherings and Events
Everyone on campus aged 12 and older (born in 2009 or earlier) needs to provide proof of vaccination via the BC Vaccine Card to access some non-essential or discretionary services, businesses, and events on campus as of Sept. 13, 2021.
Examples of non-essential or discretionary services include, but are not limited to:
Indoor ticketed concerts, theatre, dance, symphony and sporting events;
Indoor and outdoor dining at restaurants, pubs and bars (on-campus cafeterias are excluded);
Indoor adult sports activities and group exercise;
Indoor organized gatherings like conferences, conventions and workshops; and,
Indoor organized group recreational classes and activities like pottery and art.
Both Orders are currently in place until Jan. 31, 2022 and are subject to extension.
Engaging with First Nations and Indigenous Communities
Camosun will continue to work collaboratively with local First Nations and Indigenous community partners to ensure that the health and safety of Indigenous learners and communities are considered.
Hand Sanitizer
Hand sanitizer stations will continue to be available throughout all Camosun buildings. Please contact Facilities Services to replenish supplies.
Mental Health
In response to the COVID-19 pandemic, Human Resources has collaborated with a cross-college advisory committee to produce a COVID-19 focused Mental Well-being Support Plan.
Please visit the Healthy Together! SharePoint site for details.
Contact Tracing
Notification of COVID-19 cases and exposures at post-secondary institutions (PSIs) will continue to be managed by public health authorities. In most situations, local public health will directly notify close contacts who may be at increased risk. See BCCDC for more information on close contacts. Please do not notify faculty, staff or students about potential or confirmed communicable disease cases (including COVID-19) unless requested to do so by the local Medical Health Officer.
Regional Recommendations and Orders
Faculty, students and staff traveling outside Health Authority for work or educational activity under Camosun umbrella are asked to reach out to OHS@camosun.ca for updates in relation to their destination. Medical Health Officers can place local public health Orders or recommendations for additional prevention measures. They are based on local epidemiology and are proportional to risk.
Ventilation
Camosun's ventilation systems are professionally designed, installed and maintained, and meet all the WorkSafeBC requirements along with ASHRAE Standards
Learn about how Camosun's efficient building ventilation systems work in this video.
Learn More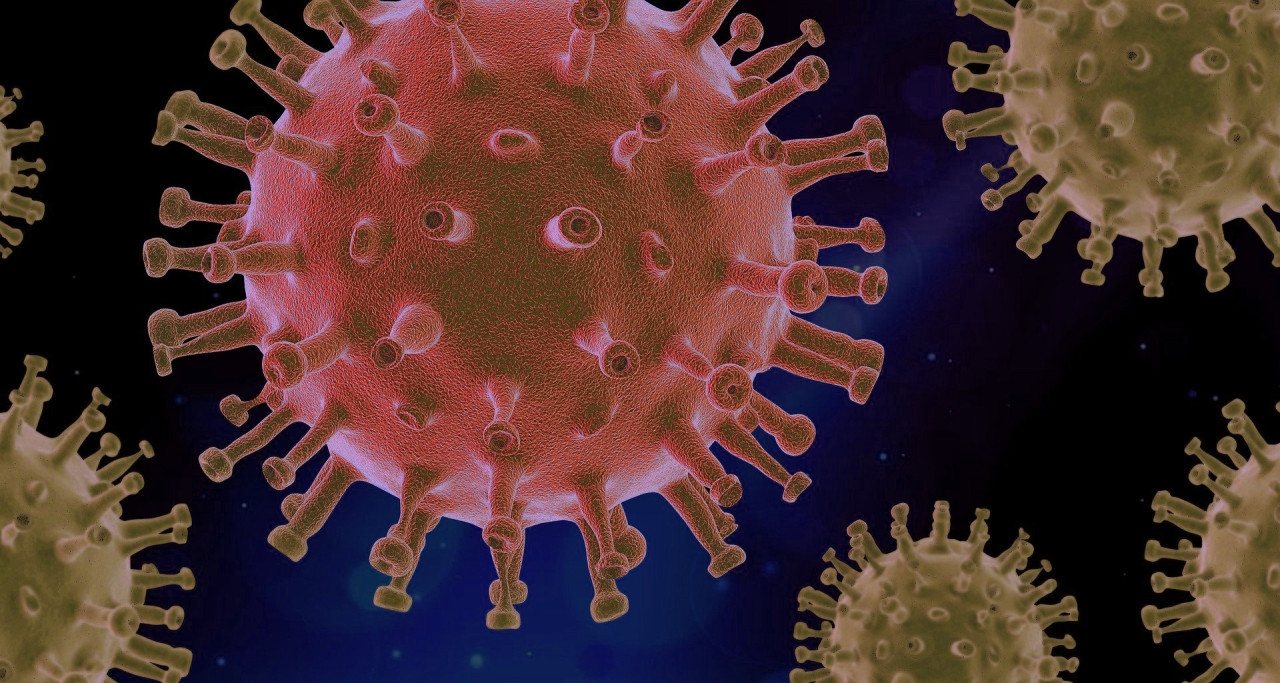 COVID-19 updates
Contact information
Melodie Hutmacher
Emergency Manager
Camosun College