Camosun's renovated Wilna Thomas building offers new spaces for study, collaboration and events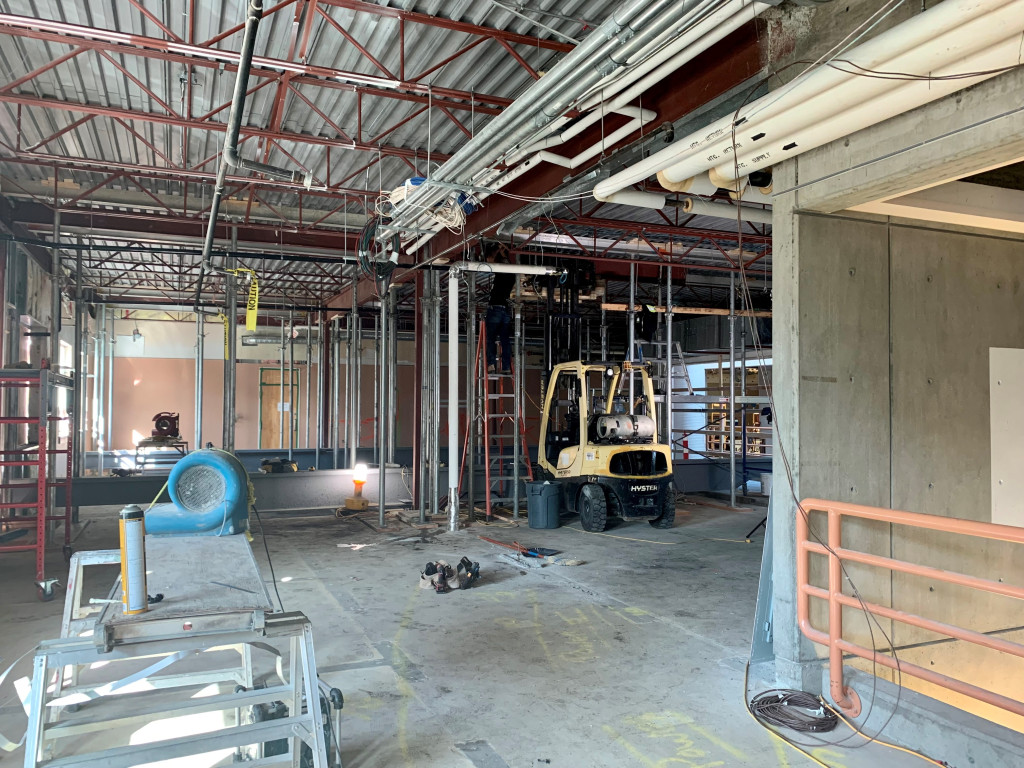 Camosun Communications
Camosun's fresh, new Wilna Thomas building is set to open its doors to students, faculty and staff in spring 2022.
The building and its cultural centre were originally constructed between 1994 to 1996 at the Lansdowne campus and named in memory of college instructor, social worker and donor Wilna Gratia Thomas. For over 25 years, the facility has served as a learning centre for health and human service and adult basic education students, as well as a gathering place for Indigenous, cultural and college-wide events.
As part of Camosun's Campus Master Plan, which was finalized in 2019, renovations are now well underway to transform the facility into a place where all students, faculty and staff can reflect, engage and collaborate with one another.
The extensive re-IMAGINE consultation and research work in late 2019 led by Sybil Harrison, Director of Learning Services, revealed clear and consistent themes with many functional ideas for the space.
"We heard from students, faculty and staff that they needed quiet contemplation and collaboration zones and large event spaces for college and community gatherings," says Harrison. This is a facility that is not dedicated to a particular School, but benefits the entire college community, students and employees alike."
In response, the renewed spaces include:
Celebration Hall –  gathering space for 150 people;

Exterior south-facing patio (off the Celebration Hall) – 150-person capacity;

New café with casual dining/study space;

Quite reflection space and break out rooms – for students and employees;

Indigenous learning space for drumming and smudging;

Idea Lab – maker-space for innovation and collaboration;

Six updated classrooms;

Technology, heating and cooling upgrades; and,

Upgraded washrooms.
The large celebration space and adjoining patio on the upper south-side of the building is one of its many exciting features. It offers an expansive 150-guest conference room for the college community to utilize and external clients to rent. The current Cultural Centre remains an important standalone gathering space for all students, faculty and staff.
"The updates to the Wilna Thomas building align with the vision of our Campus Master Plan by creating flexible spaces that support collaboration, including a celebration hall for multipurpose use," says Deborah Huelscher, Vice President Administration and CFO. "We are grateful that capital funding provided by the Ministry of Advanced Education and Skills Training has supported this vision becoming a reality."
The total cost of the Wilna Thomas renewal project is approx. $8.1 million and is one Camosun's largest capital projects for 2021.
Contact information
Michelle Tinis
Communications/Marketing Strategist
Camosun College