As the pandemic continues to bring challenges to many students, the Camosun community is stepping up to show how much they care. Weekly care hampers, featuring an abundance of nutritious fresh produce, tasty prepared meals, non-perishable food items,
"The hampers initiative exemplifies the values of Camosun College," says Sherri Bell, President, Camosun College. "Camosun is a community of people who care and I'm so pleased to see how many people from different areas of the college have stepped up to make this happen."
The "Camosun Cares" hamper program, resuming the first week of March for a period of nine weeks, builds upon the success of the initial run last fall, where college volunteers hand-delivered over 400 care hampers to students. The program proved incredibly helpful to students in need, and the Camosun community and donor partners rallied to show their support. Hampers are available to any Camosun student who requests them.
"Through community generosity, we've received double the contributions this time around," says Christiaan Bernard, Director, Camosun International. "Even though it's winter and the cost of fresh produce is more expensive, we'll be able to provide the same level of healthy and fresh produce and overall increase the number of hampers that we can provide, and that's fantastic."
The care hampers are generally full of packaged nutritious meals prepared by Culinary Arts, non-perishable food items, fresh produce from local farms and donated hygiene products. Over winter and spring 2021, Camosun aims to provide hampers to over 400 students.
The idea is to help promote healthy eating and each hamper is personally delivered to a student recipient by a Camosun volunteer.
Camosun care hampers are made possible by a generous donation from the Camosun College Student Society (CCSS) and the collaborative partnership between Culinary Arts and Camosun International, with in-kind donations from Financial Aid, Camosun Foundation, Co-operative Education and Career Services (CECS), the Print Shop and Camosun Bookstore. Miki Speirs, from Camosun International, helped co-found the initiative last fall with her colleague Theresa Wanninger. Speirs is playing a leading role coordinating logistics and volunteers this spring.
Generous community partners include: The Mustard Seed, Food Share Network, South Island Farm Hub, Island Chef Pepper Co., Paradise Island Cheese Company, Level Ground Trading Company, Portofino Bakery, B&C Foods, Maple Leaf Foods and The Saanich and Peninsula Food Bank. Together, they are ensuring that each hamper contains fresh and healthy produce, including eggs, meat, fish, a whole range of fruits and vegetables and even herbs and spices, with a different selection each week depending on availability. Students from Culinary Arts are assisting in the coordination and preparation of baked goods and hearty soups that can be frozen and reheated.
To financially support the care hamper program (a donation of $45 will cover the cost of each hamper), please contribute online through the Camosun Foundation.
For students, please apply using our online form. Applicants on a first-come, first-served basis each week will receive a hamper and be contacted in advance to confirm delivery times and details.
For potential Camosun volunteer delivery drivers, please send your name and desired delivery neighborhood to cicarehamper@camosun.ca.
Camosun, located in beautiful Victoria, British Columbia with campuses on the Traditional Territories of the Lekwungen and W̱SÁNEĆ peoples, is one of the largest colleges in the province. Established in 1971, Camosun now celebrates 50 years of delivering innovative, life-changing academic and applied programs to 20,000 students annually.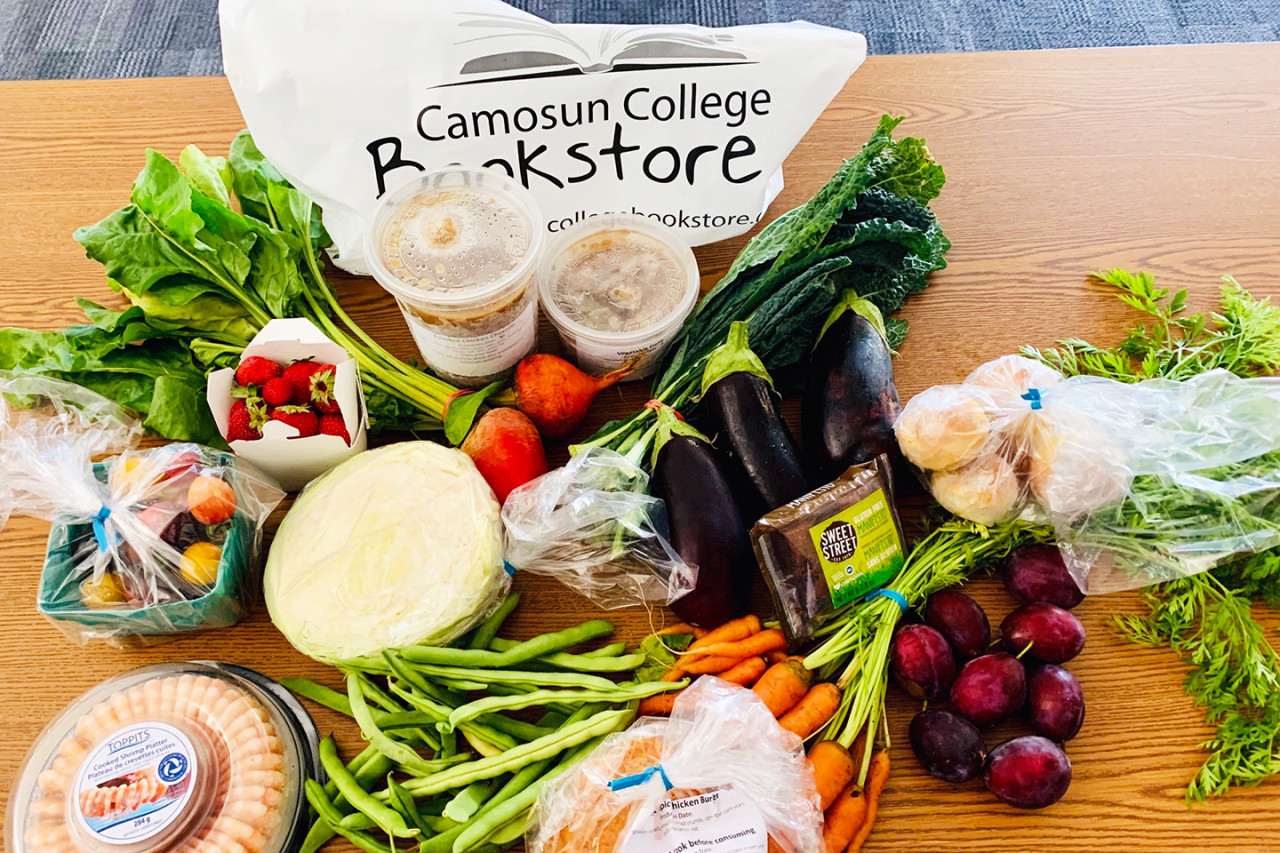 Donate to Camosun Cares
Help keep this initiative going and support our students in the fall 2020 semester. A donation of $45 covers the cost of a hamper.
Contact information
Ivan Watson
Communications & Marketing Strategist
Camosun College