Partnering with Cetacea Contracting Ltd., Camosun Innovates is assisting institutions around the world to recreate the zoological past using 3D scanning and printing to manufacture exact replicas of missing bone fragments.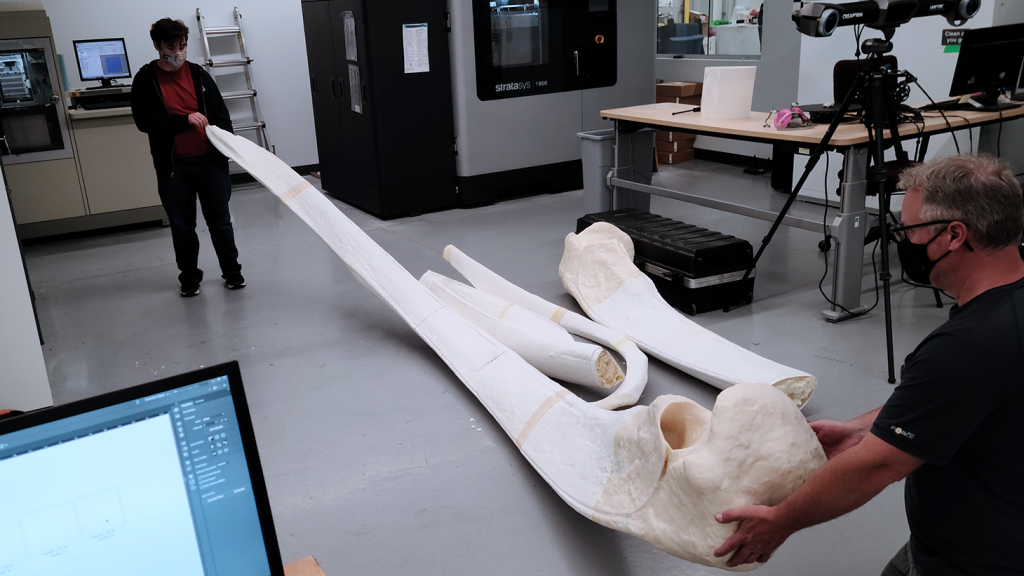 When museums and university collections attempt to articulate life-sized skeletons of large animals such as dinosaurs or whales for display and study, often missing parts of the skeletons present obstacles for an accurate model recreation. Using ingenuity and creativity to solve this problem, Camosun Innovates and local partner Cetacea Contracting Ltd. are assisting institutions around the world to recreate the zoological past through technology like 3D scanning and printing to manufacture exact replicas of missing bone fragments.
"With the technology that is available these days and the expertise that Camosun has, it makes the 3D scanning, printing and replication process feasible and affordable for our partners," says Matt Zeleny, Applied Research Specialist at Camosun Innovates, who is the design and production lead for all of the team's projects involving digitization and additive manufacturing. "Compared to conventional means for replicating whale bones that would involve pulling real bones from an identical-sized whale and casting new ones, or alternatively hand sculpting them, we're able to 3D scan donor bones, rescale them to the appropriate size, and then produce replicas in a fairly short period of time."
Cetacea Contracting Ltd, based on Saltspring Island, are leading experts in the articulation and display of mammal skeletons with a heavy science and biology background. They discovered Camosun Innovates when searching for local 3D scanning and printing options, and have collaborated to devise a faster and cheaper solution than previous replication methods.
"Camosun Innovates has both the knowledge and the cutting edge technology to advance our work," says Mike de Roos, President at Cetacea Contracting. "They've been ideal partners in helping us work with clients around the world to design exhibits and replicate parts of skeletons that are of the highest quality and precision in a cost-effective and timely manner. Our capacity as a small business has substantially increased since partnering with Camosun Innovates and we couldn't be more pleased to have such an excellent, and local, partner right here in British Columbia."
Camosun Innovates' projects with Cetacea have included work to plan an anatomically correct articulation and armature design of a historic blue whale skeleton for the Western Australia Museum in Perth and the design of a humpback whale skeleton exhibit for the Quandamooka Yoolooburrabee Aboriginal Corporation in Queensland, Australia.
The latest project is with the University of Alaska's Museum of the North, referred to Camosun by Cetacea Contracting, to recreate missing parts of a bowhead whale that is being prepared for future public display.
The result? A life-sized, scientifically accurate—and complete—model of a whale for academic study and human appreciation suspended in a museum enclosure.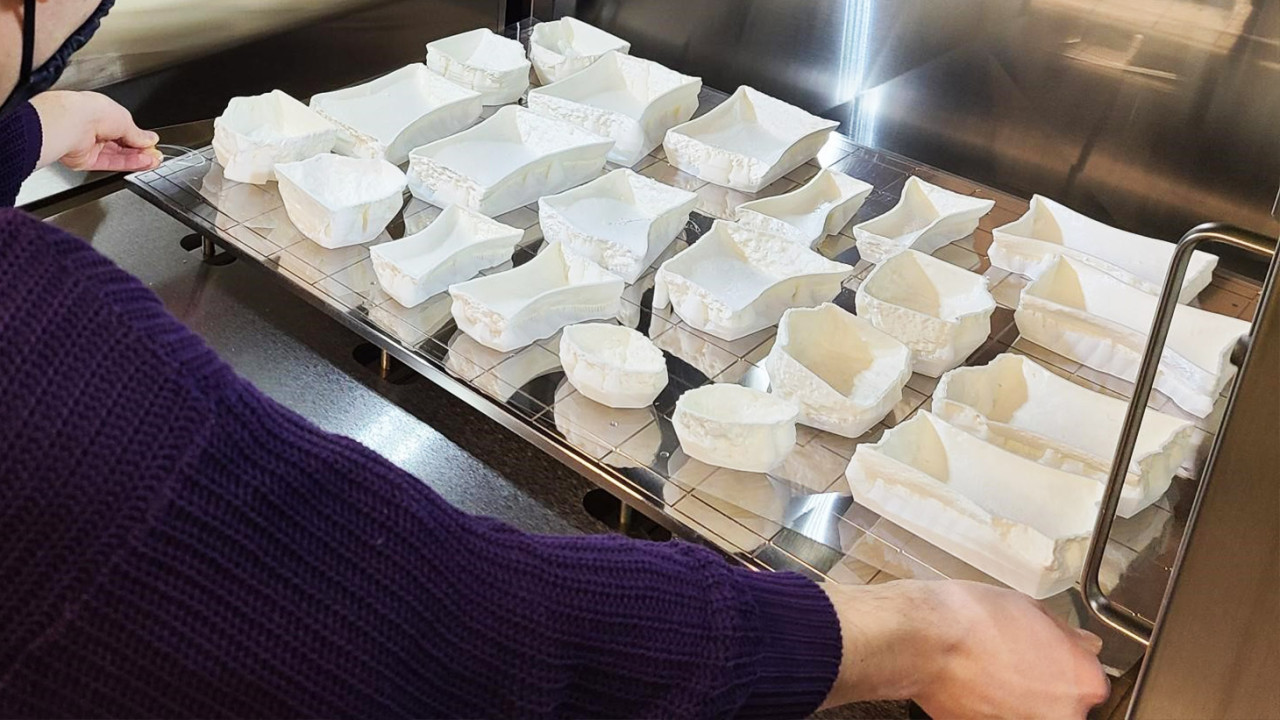 Work with us
The Camosun Innovates Technology Access Centre (TAC) works with partners locally and globally to bring ideas to life. 
Contact information
Ivan Watson
Marketing & Communications Strategist
Camosun College
Mike deRoos
President
Cetacea Contracting