VICTORIA, B.C. – The Pacific Western Athletic Association (PACWEST) named the week four Athlete of the Week Awards, and two Camosun Chargers picked up the honours.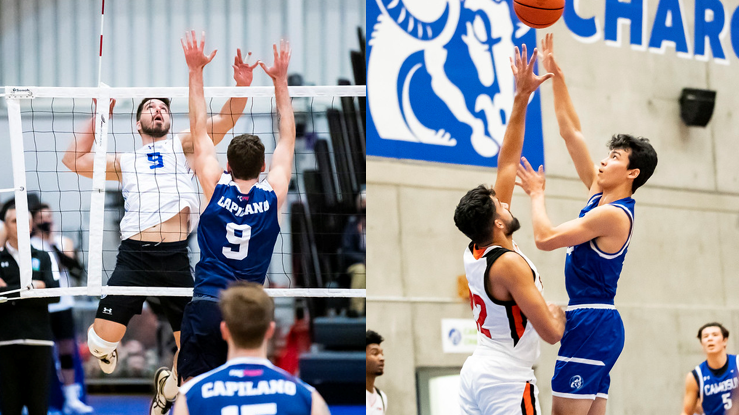 In a crucial set of road games for the men's basketball team against the Columbia Bible College (CBC) Bearcats, first-year Noah Helman (Claremont Secondary) was spectacular. On Friday, Helman contributed a double-double to the victory with 11 points and 11 rebounds on 63 per cent shooting. He followed up on Saturday with another sensational performance pouring in 20 points on 82 per cent shooting, picking up six rebounds, two assists, and two blocks. The 6'3" forward was called on to defend every position this past weekend, mostly finding himself matched up against athletes much taller than him, and most times he won the battles required to be successful in these games.
Team Captain Eduardo Bida (Colegio Gabarito) had a stellar night for men's volleyball as the Chargers welcomed the Capilano Blues in the opening home match of the season. In a 3-0 Camosun win, Bida was sensational with 11 kills, four service aces, two solo blocks, and seven digs. It was clear that he has returned to the all-around form that earned him a First Team PACWEST All-Star last season, while helping the Chargers to their final PACWEST match, which was also against the Blues. Each time the Chargers were down against the reigning National Champions on Friday night, Bida was at the center of the rallies that would see them claw their way back and close out each set.
Camosun currently fields teams in basketball and volleyball. Since joining the Canadian Collegiate Athletics Association (CCAA) and Pacific West Athletic Association (PACWEST) conferences in 1994, the Chargers have competed in over 100 national and provincial championships with over 50 medal winning finishes. The Chargers basketball and volleyball programs are proud to welcome guests and visitors to their home in the Pacific Institute for Sport Excellence (PISE) on Camosun's Interurban campus. 
Camosun, located in beautiful Victoria, British Columbia, with campuses on the Traditional Territories of the Lekwungen and W̱SÁNEĆ peoples, is one of the largest colleges in the province. Established in 1971, Camosun now celebrates over 50 years of delivering innovative, life-changing academic and applied programs.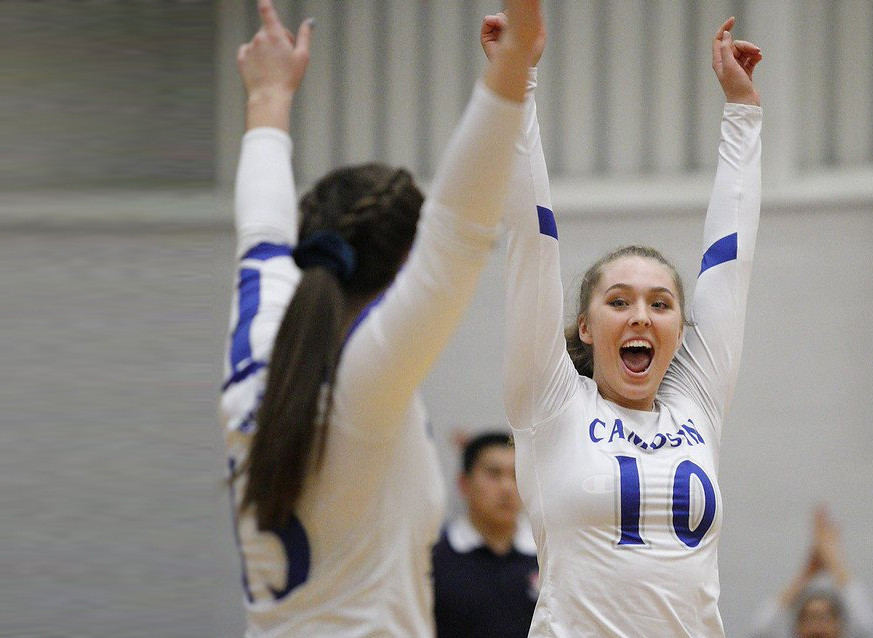 Cheer on your Chargers!
Contact information
Stacie Couch
Athletics & Student Life Marketing Coordinator
Camosun Chargers