Camosun College's graduating Computer Science and Mechanical Engineering Technology students will present their cutting-edge Capstone projects to potential employers and the public.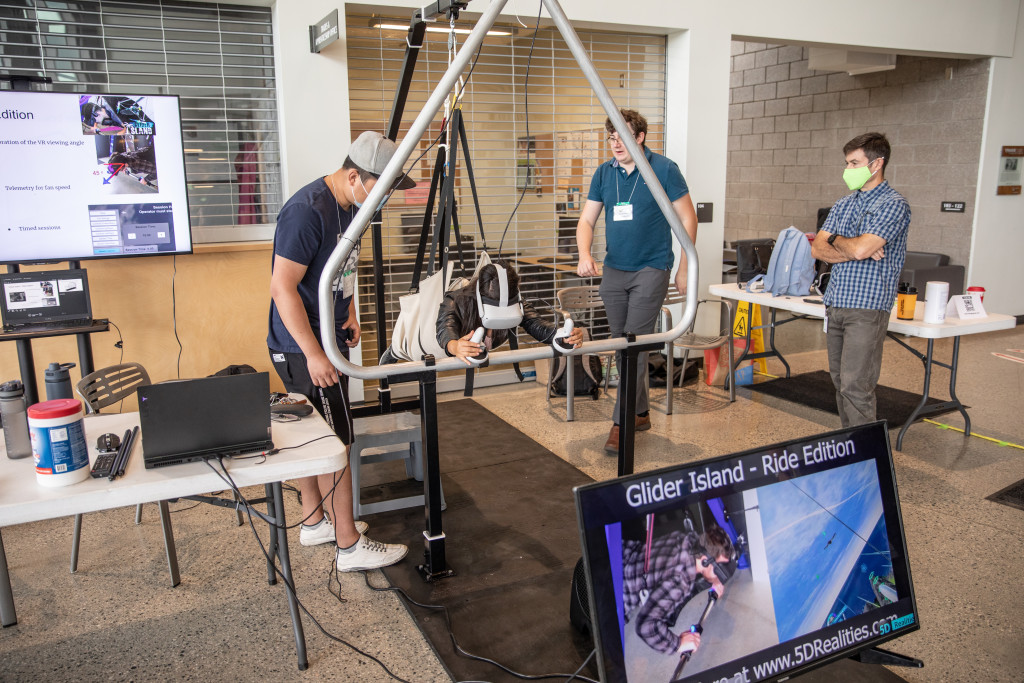 "Preparing for the symposium taught me valuable lessons in organization, communication, and planning,these skills will undoubtedly benefit me in my career, enabling me to navigate complex projects and collaborate efficiently in future endeavors."

- Dylan Barkowsky, Information and Computer Systems Technologist program graduate and a member of the core committee.
For over three decades, the Computer Science Department has organized annual capstone symposiums, with the recent addition of Mechanical Engineering students, making it a dynamic platform for interdisciplinary innovation. The symposium celebrates months of dedicated work, as students take their projects from concept to execution.
"The Capstone Symposium offers a platform for students to showcase their hard work and practical applications of knowledge," says Saryta Schaerer, Computer Science instructor at Camosun College. "The event fosters networking opportunities, connecting students with industry professionals and community, inspiring future generations."
The showcase will feature an array of projects, including collaborations with local businesses and entrepreneurial initiatives. Projects include a data collection web app developed in partnership with Indigenous Perspectives Society, a WebApp promoting civic engagement called My Living City, the ground-breaking Virtual Reality Witness Blanket Project, and an interactive Virtual Campus Tour.
Dragonfly Technologies, a student team, worked with Camosun College to produce an interactive Virtual Campus Tour allowing prospective students to tour the campus and get a feel for the classrooms, services, and each building offers.
The Capstone Symposium takes place, on Aug. 11 from 9:30 am to 5 pm at the Centre for Trades Education and Innovation. The event promises a day of discovery and dialogue. Students will present their projects, engage with guest speakers, and demonstrate their problem-solving skills.
Contact information
Alisha Dsouza
Marketing and Communications Strategist
Camosun College