The tastiest fundraiser in Victoria is back, and this year students from the professional cook program at Camosun College will be vying for top prize amongst top local chefs, while giving back to the local community.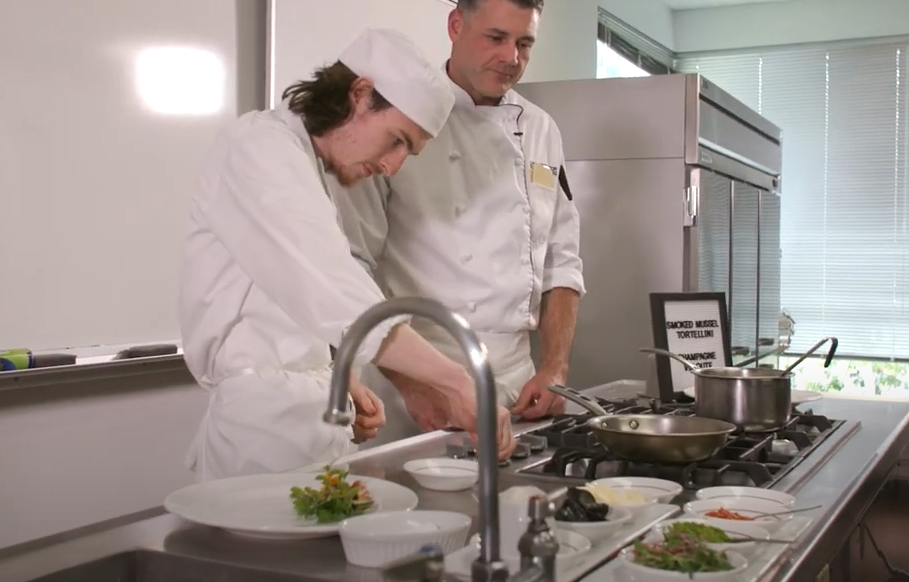 The Hungry Hearts Culinary Gala fundraiser supports Our Place Society's food security programs that serve Greater Victoria's most vulnerable, including people struggling with homelessness, mental health challenges, substance use issues, the working poor, and impoverished elderly.
Chef Robert Budlong, instructor in Camosun's professional cook program, will be leading a team of culinary arts students in creating a signature dish to complete in the event. From going through the process of coming up with a unique dish, to testing ingredients and preparation methods, to finally presenting it all on in a bite-sized dish is one of the ways Chef Budlong brings applied learning to his classroom kitchen.
"Being able to experience the whole process is so important to having students prepare for the next step in their careers," says Chef Budlong, who spent his career working in world-class hotels and resorts before teaching at Camosun. "Having the opportunity for the team to compete alongside one of the best chefs in Victoria is a fantastic way to students to see a variety of inspirations and techniques in action.
The competing dish will be served on Saturday, Sept. 10. Camosun's dish makes full use of local seafood available fresh on the west coast. The team will be serving a black squid ink tortellini stuffed with smoked mussel meat, served over a dried tomato compote and topped with champagne mussel velouté.
Attendees of the gala on Saturday, Sept. 10, will have the opportunity to try each of the eight bite-size dishes created and served by the contestants, from Moroccan lamb loin to a dairy-free eggs benedict. If you can decide which of these dishes you would like to try most, vote on your favourite creation on Our Place Society's website.
Learn more about the professional cook program at camosun.ca/cook
Watch Chef Budlong explain what his team came up with for the competition:
Contact information
Katie McGroarty
Marketing/ Communications Strategist
Camosun College