The applied research and development department at Camosun College has been bolstered with a dedicated position to advance its work in the areas of automation and mechatronics to better meet the needs of local and regional businesses.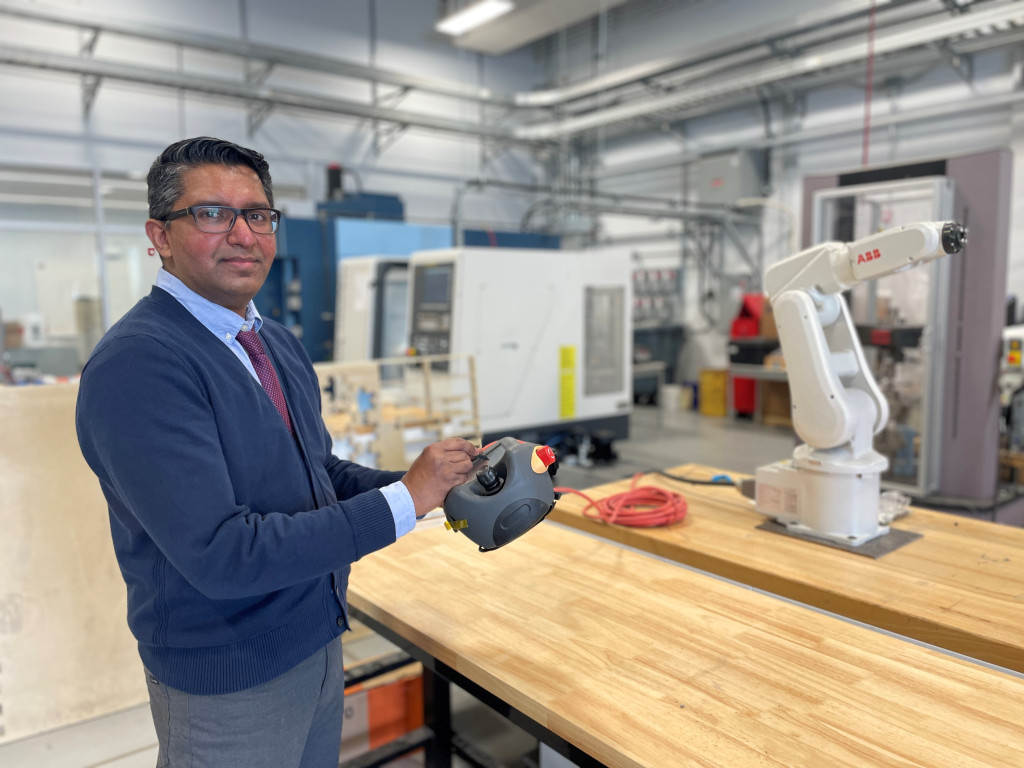 Camosun College
As the Leading Edge Endowment Fund (LEEF) BC Regional Innovation Chair, Imtehaze Heerah, will guide the work and collaborative efforts of Camosun Innovates in two specialized areas.
"The position will infuse industry experience into the curriculum, while bringing access to new technologies and techniques from the college to local business," explains Dr. Richard A. Gale, Director of Camosun Innovates. "Our goal is to improve student learning through the integration of applied research and industrial practice, while improving the local economy through technological invention in automation and mechatronics."
Mechatronics is the combination of mechanical engineering, computing, and electronics to develop electro-mechanical solutions. Automation improves the production, movement, and inspection of parts and materials by utilizing self-operating machinery and electro-mechanical systems.
Heerah brings a wealth of experience working with local businesses in their efforts to bring new technologies to bear on existing manufacturing methods. He will divide his time equally between his position as an instructor in the college's Mechanical Engineering Department and the LEEF Innovation Chair in Camosun Innovates. The appointment is for five years.
"Mechatronics and automation can contribute to regional economic growth by addressing industry challenges," says Heerah. "Applied research opportunities in these areas will further enhance our students' learning experience by engaging them in industry-focused activities all the while building on the reputation of Camosun Innovates as a source of practical innovation for small- and medium-sized businesses."
The Government of B.C. launched LEEF to encourage social and economic development and the program is administered by Innovate BC. This is the first time Camosun has had a Regional Innovation Chair in Automation and Mechatronics.
Examples of recent Camosun Innovates projects include design and manufacturing of competitive equipment for Olympic para-athletes, complex sport simulators, and self-righting watercraft, as well as medical grade face shields, vaccine trays, foam trays and portable decontamination devices to support front-line health care professionals during the pandemic. Learn more at camosun.ca/innovates.
Contact information
Rodney Porter
Camosun college