In response to unprecedented industry demand throughout Vancouver Island for professional cooks, Camosun College is offering tuition-free training spots in its Professional Cook program.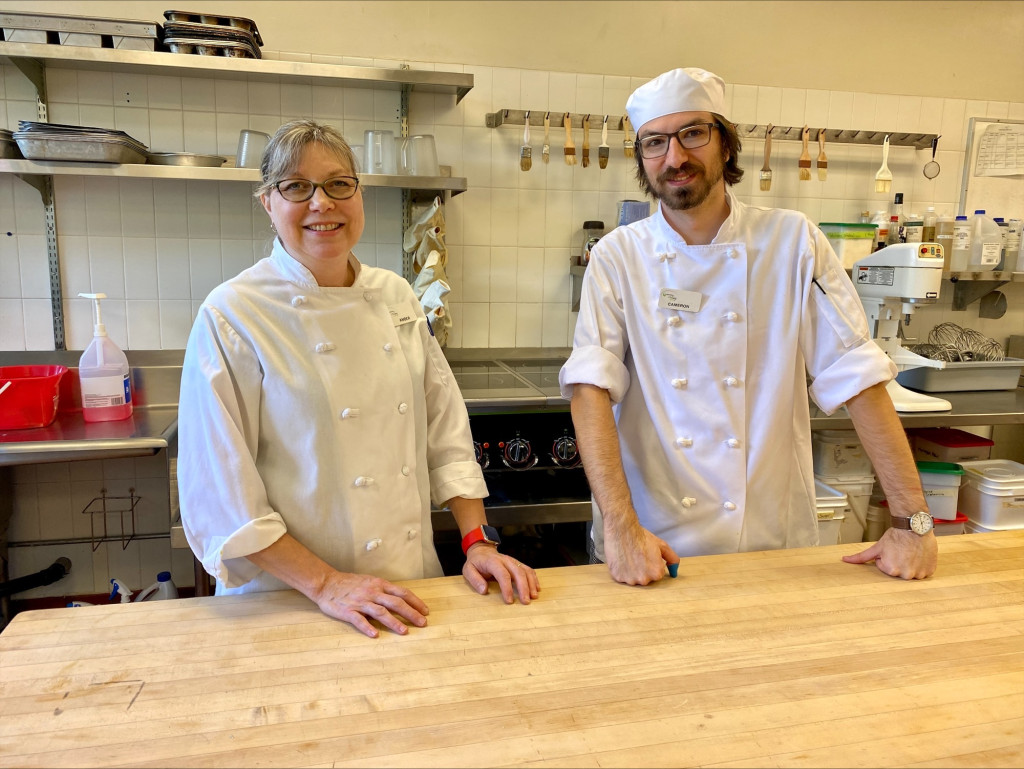 Camosun College
Up to 18 spaces will be available to individuals facing pandemic career changes, new immigrants and people who are currently underemployed. Training is tuition free for eligible students who will also receive a knife kit, uniforms, lunch card, a bus pass along with other supports.
"A career as a Professional Cook can be exciting and very rewarding," says Chef David Lang, Chair, Culinary Arts. "The training students receive at Camosun prepares them to be successful in their future career. Not only do they learn practical skills in the kitchen but are also given the opportunity to build their confidence in the workforce."
Classes will run Monday to Friday in Helmut Huber Cook Training Centre on the college's Interurban campus and start in November 2023. The eight-month intensive, hands-on program will focus on both practical industry skills but will also provide wrap-around support for students with additional support from the Chef's Table Society of BC. Industry orientation, career awareness and goal setting, headshots and social media training, resume writing tutorials and the chance to connect with industry leaders will all be part of the program.
"I love this program," says Professional Cook level 1 student, Amber Hockin. "It builds confidence in your skills and the chef instructors support you to be successful. I'm supported in ways that allow me to learn by doing and build upon the skills that I gain."
Cameron Simo has had a similarly rewarding experience in the program. "You have to have a passion for cooking," he says. "I find fulfillment in cooking and I love seeing the joy in people when I put a spectacular dish in front of them. I've continued to push myself in this program and plan to pursue my Red Seal designation."
According to the BC Labour Market Outlook, it is anticipated that there will be more than 3,100 jobs openings for chefs over the next 10 years.
People interested in the program should email langd@camosun.ca or phone 250-370-3778.
Learn more about the Professional Cook program at camosun.ca/cook.
Funding is provided by the Government of Canada through the Canada-British Columbia Workforce Development Agreement as part of the Community Workforce Response Grant.
Contact information
David Lang
Chair, Culinary Arts
Camosun College
Additional Contact Info
Media requests:
Rodney Porter
250-889-7494