Fueled by innovation and advanced manufacturing capabilities, Camosun College continues to excel as one of the top 50 research colleges in Canada, according to the latest report released today by Research Infosource, Inc.
"Camosun has earned a national reputation for creative design and inventive solutions," says Dr. Richard Gale, Director of Camosun Innovates —the applied research and manufacturing arm of the college. " We are honoured to be in such good company, and recognized by our industry peers across the country."
Research Infosource Inc. evaluates a number of critical factors when compiling its annual list, including research funding, industry partnerships, and the technology to which students and faculty have access. The report demonstrates that after a decade of good work, Camosun Innovates and the Camosun Technology Access Centre continue to serve as a nexus for creative research and practical innovation in Western Canada, with strong results across all categories.
"Congratulations to the Camosun research community – researchers, partners, students, and administrators – for their continued research success," says Ron Freedman, CEO of Research Infosource Inc.
Research is key to Camosun's success in supporting local industry and has always served as a dynamic catalyst for innovation in the capital region.
"Camosun Innovates provides local business and industry with technological access and expertise, including a diverse and dedicated staff and the support of well-trained faculty and students from different disciplines," explains Dr. Gale.
Recent projects include the design and manufacturing of competitive equipment for Olympic para-athletes, complex sport simulators, self-righting watercraft, and medical grade face shields and a portable decontamination device to support front-line health care professionals during the pandemic.
Canada's Top 50 Research Colleges is published annually by Research Infosource Inc. and reflects data gathered about the 2019 calendar year.  Find more information, including the full ranking results, on the Research Infosource website.
Established in 1971, Camosun is one of the largest colleges in British Columbia with campuses on the Traditional Territories of the Lekwungen and W̱SÁNEĆ peoples.
For more information about Camosun Innovates, please visit: camosun.ca/innovates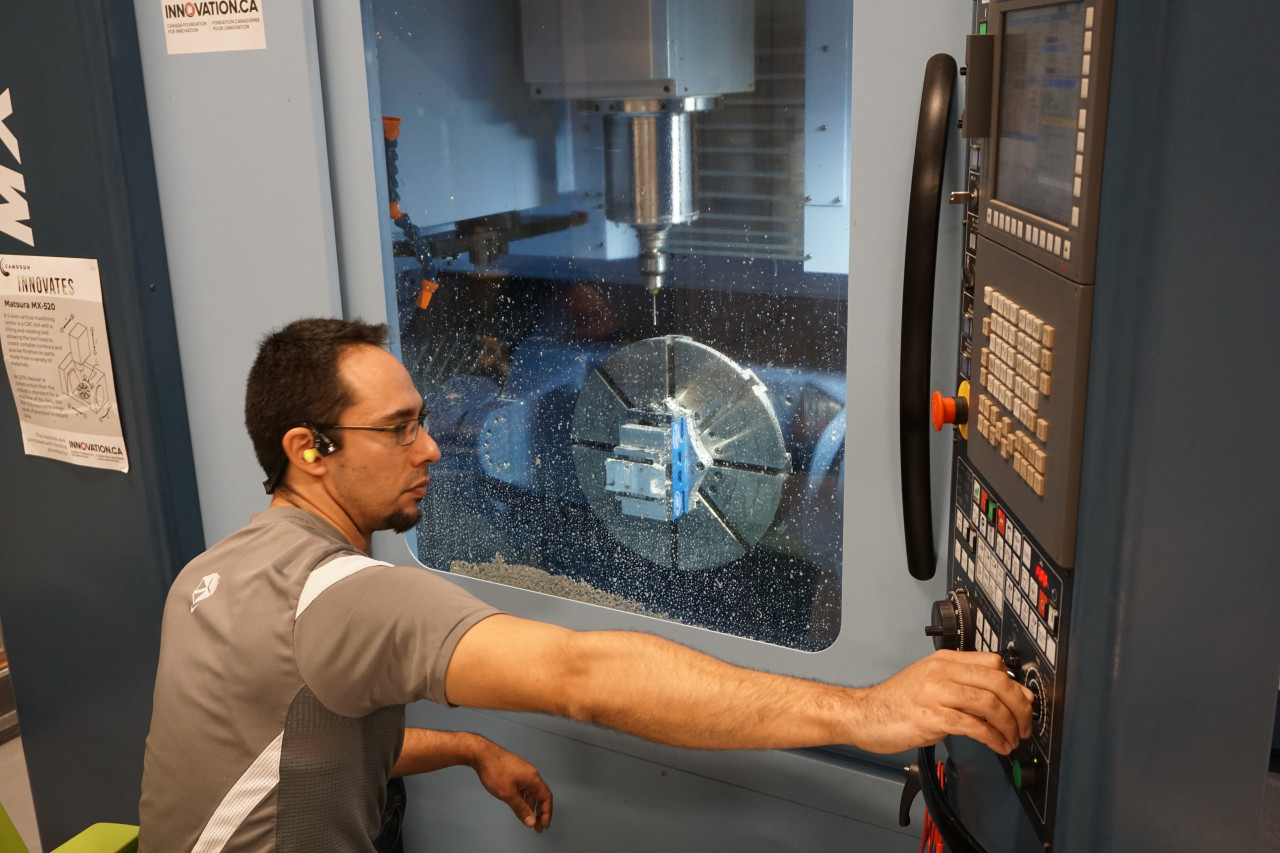 Innovation spotlight
Camosun Innovates uses cutting edge technology such as 3D printers, robotic systems and 3D scanners to turn ideas into reality.
Contact information
Dr. Richard Gale
Director, Camosun Innovates
Camosun College