Help celebrate Camosun's 50th Anniversary by eating local in September! The college's first-ever Camosun Food Affair runs Sept. 16 to 23. We spoke with co-founder and Camosun alum Calen McNeil to get to know more about Big Wheel Burger.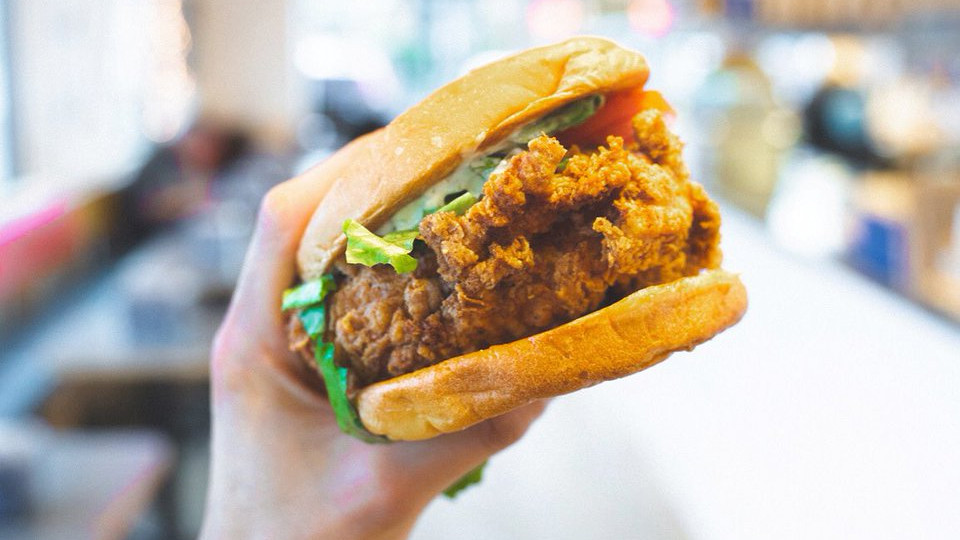 Get to know Big Wheel Burger
Big Wheel Burger is one of more than 40 different food establishments from Victoria to Sidney, Cowichan and Sooke participating in Camosun's exciting Food Affair.
We spoke with co-founder and Camosun alum Calen McNeil to get to know more about Big Wheel Burger:
How long has your restaurant been catering to the appetites of Victoria?
"We opened our doors in November 2011 with our first location in Cook St. Village. We now have five locations including Nanaimo."
What's the best thing about your restaurant? 
"Our staff is our best thing. They work hard and provide fast, friendly service. We are also proud of all of our menu items. My personal go-to is our classic cheeseburger with bacon, but I'm most excited about our new 'Chicken Tendies'!"
Do you have a sweet or savory tooth? 
"I mostly enjoy savoury with a good glass of wine!"
How has Big Wheel Burger been resilient during the pandemic?
"We already had a take-out app and our staff was very committed to working through the pandemic. We leaned into our Big Wheel Community Foundation which helped provide food support for the community and raise over $150,000 since the pandemic began."
What does Camosun mean to you? 
"Camosun is where it all started for me. I received very practical, applicable business skills that I was immediately able to use in my career. I am still very close to many alumni from Camosun and it has been a great mentorship group for me. We also have a number of current staff enrolled at Camosun and a few who graduated from the Culinary Arts program."
Why do you love food? 
"Food for me is where everything happens. It's where families come together to share the events of the day, celebrations or reconnecting with old friends. Breaking bread is one of the oldest pastimes and there is nothing better than good food, drink and community."
What's your message to students thinking about a career in your industry?
"We helped start an industry support group called the Bread and Butter Collective. The group helps to strengthen the industry and emphasize this industry as being a rewarding career for people. Providing living wages with benefits and building a financial plan so the business itself can be profitable is how we bring people back to the hospitality sector."
Start your Camosun Food Affair
#CamosunEats Sept. 16-23, 2021
Whether you're a Camosun alum, student, employee or community supporter, treat yourself to the Camosun Food Affair and savour 50 years of alumni success!
Dine in or take out delicious local fare at participating Camosun Food Affair establishments, Sept. 16 to 23. Keep an eye out for enticing Camosun-themed dishes and beverages!
For a full list of participating eateries and info visit:  camosun.ca/eat and follow #CamosunEats on social media.
Camosun Food Affair
September 16-23, 2021
Contact information
Jody Kitts
Director, Advancement & Alumni Engagement