Ultraviolet light sterilization process allows critical personal protective equipment such as N95 respirators to be safely reused multiple times.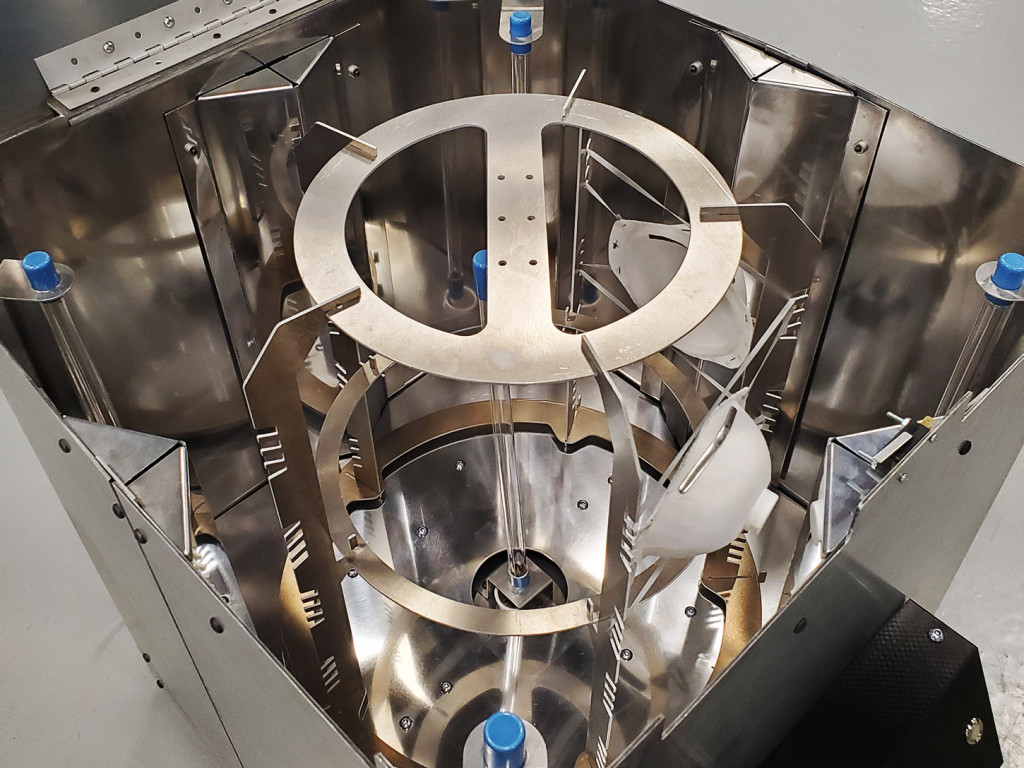 As the COVID-19 pandemic continues to disrupt critical supply chains around the world, the resulting shortages of essential medical supplies have forced health care systems to look for safe and efficient ways to reuse the personal protective equipment (PPE) required daily by frontline health workers. Camosun Innovates, the applied research and development arm of Camosun College, is stepping up to meet this challenge locally by designing and prototyping a portable, affordable and effective PPE sterilization chamber for Island Health.
"Camosun is part of a resilient community," says Camosun President Sherri Bell. "At a time when the Provincial Health Officer is urging everyone to be vigilant, it's important to make an extra effort to stop the spread of the virus and be safe. The UV oven design and prototyping by Camosun Innovates is an example of how applied research and education can support the community."
"We're a research and development centre with advanced manufacturing capabilities," explains Dr. Richard Gale, Director of Camosun Innovates. "We can do a lot of things quickly and creatively to meet the urgent needs of our community. Extending the life of N95 masks was something we wanted to do, so we started work on a solution even before we'd secured funding. We knew that this was a new direction, but it seemed like one of the best ways we could help our partners at Island Health."
At the time, Island Health was just beginning to look for ways to extend the life of PPE through local decontamination and sterilization. Building on the success of Camosun's medical face shields project, Camosun Innovates proposed that they research, design, fabricate, prototype and ready for production a portable sterilization system using ultraviolet (UV-C) light to sanitize single-use medical masks (N95 or their equivalents), allowing them to be safely reused up to four or more times.
The UV oven design and prototyping by Camosun Innovates is an example of how applied research and education can support the community.

Sherri Bell, President Camosun College
The prototype of Camosun's UV oven, (or 'UVen,' as the college team has nicknamed it) will be made of aluminum and assembled from commonly available parts such as sheet metal and regular UV bulbs; it will weigh less than 20 kilograms, operate on standard voltage and be capable of sterilizing 10 masks at a time within 30 minutes. Looking and costing roughly the same as a standard-sized mini fridge, the device can be used in a hospital unit, a walk-in clinic, a doctor's office, or anywhere that it is required. It can also be easily and quickly moved to a different location as urgent needs arise.
"We appreciate our partnership with Camosun College. The UVen project allows us to test how each of our respirator models reacts to ultraviolet sterilization," says Victoria Schmid, Vice President, Pandemic Planning with Island Health. "Should the supply chain ever get compromised, we can make data-informed decisions to protect our staff and patients."
The design was created by Camosun Innovates team members Sergio Solares, Technology Access Manager, and Richard Burman, Education Lead, using a proven method for sterilization.
"UV-C light is a germicide and we know that it will kill viruses and bacteria," explains Burman. "Inside of the device is a reflective surface, and that UV light is going to be bouncing around in there. We've worked to ensure that all parts of the mask being sterilized inside receive a consistent and strong enough dose to kill the virus."
Looking ahead, Solares sees great potential for the portable, small-scale and affordable design.
"Eventually the whole idea of going through the manufacturing process is that it will be shared within Canada and worldwide," says Solares. "It's definitely very exciting to be part of this project, especially because we know everyone is dealing with a shortage of masks. It's very appealing to me to be able to help our partners."
"We wanted to develop something that not only could be produced and used in communities and countries like our own, but also in rural and remote communities and countries around the world where resources are much scarcer," explains Dr. Gale. "Our shop wanted something that could really improve the odds when it comes to responding to the pandemic, not just for B.C. but for people around the world. Something that can be built and installed quickly and easily. An innovation that will save lives."
Camosun's 'UVen' gives used N95 masks new lives https://t.co/2qjWhmeazM

— CamosunInnovates (@CamosunInnovate) July 21, 2020
Camosun Innovates operates out of the Babcock Canada Interaction Lab at the college's Interurban campus. As they did with the medical grade face shields they created, Camosun Innovates will make the design files freely available for all so that manufacturers around the world can produce their own version of the 'UVen.'
Camosun Innovates is currently working with Western Edison Manufacturing, a local Island company, to co-produce the initial run of five prototypes, with more likely to come over the months ahead. The college was successful in its bid to obtain a competitive Natural Science and Engineering Research Council (NSERC) COVID-19 rapid response fund grant of $75,000, which will allow Camosun to scale up and advance the design of the five models through the various prototyping, testing and manufacturing stages in close partnership with Western Edison and Island Health.
"Our mandate is to promote innovation in manufacturing and to support local industry," notes Dr. Gale. "Each of the individual components will be produced in-house at the Babcock Canada Interaction Lab while the final product will be manufactured by Western Edison at their facilities.  As with all our work, the goal is to facilitate the growth of the industry and the distribution of innovative designs."
After the testing phase, it is expected that the first five devices will be in service by Island Health within weeks, ready for whatever may come in the fall.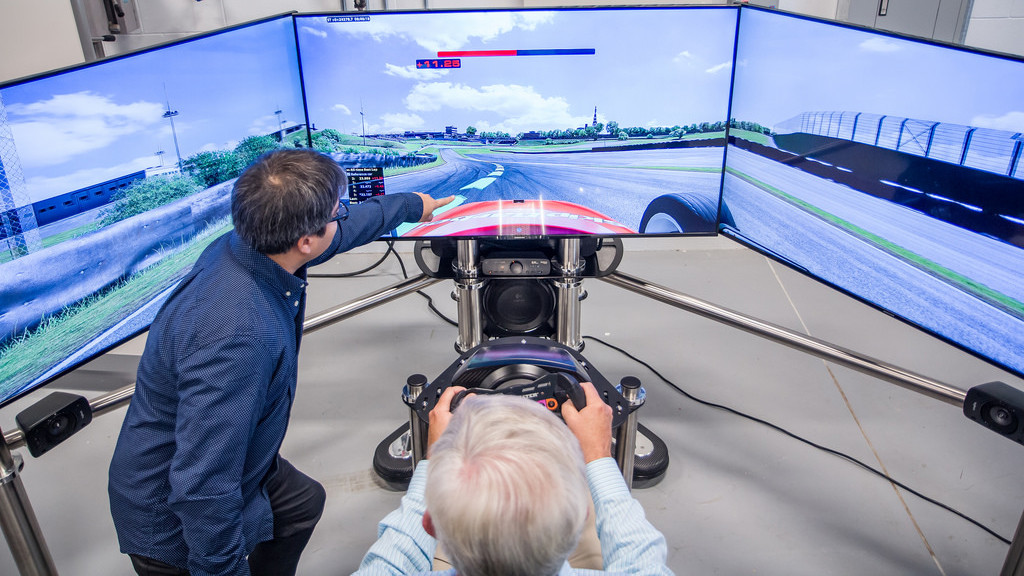 Camosun Innovates
We're BC's first Technology Access Centre and a Canadian leader in practical problem solving.
Contact information
Ivan Watson
Marketing & Communications Strategist
Camosun College