Becoming a Health and Human Services student rep offers you experiences to develop your leadership skills and improve communication between the students and the Dean and program leadership.
Why Become a Student Rep?
Consider volunteering as a Student Representative for your HHS program 
Camosun College values "positive and supportive student experiences" and the student experience is one of the four Corner Posts which are written on flags on both campuses. Under the Corner Post the goals include "Ensure we have an environment in which students learn to learn; are engaged in community; and acquire skills and knowledge that effectively supports them in building their future." And, "Develop a strong, college-wide service philosophy and culture that puts students at the centre of everything we do."
In HHS, we want to ensure that students have a voice in the school and their voices are heard by leadership. Student opinions are valued and ensure HHS programs, services and courses meet student needs. Each semester the Dean hosts lunch meetings with student reps, to meet and get to know each student and hear comments, ideas and experiences from program areas and Camosun College in general.
About the Student Rep Role
Student reps volunteer as student ambassadors and promote their programs. The student rep role also includes:
meeting with fellow students;
advising Program Leaders and Chairs;
opportunities to attend Program Advisory Committee (PAC) meetings to share student experiences with community members.
If you have questions or are interested in learning more speak with your program Chair or program Leader.
Being a Student Rep has Benefits!
Take a

leadership role

and get to know your class on a deeper level 

Create a supportive and safe space to practice leadership, communication and collaborative skills

Learn how to advocate in a manner that both addresses issues while providing solutions and positive/open outlook

Be a voice for the voiceless, and advocate for the student body

Enrich your learning experiences
And so much more!
Dean Cynthia Smith, HHS Student Rep Award
This award is for a student in the School of Health & Human Services who has served as a Student Representative for their program, for at least one year or two semesters.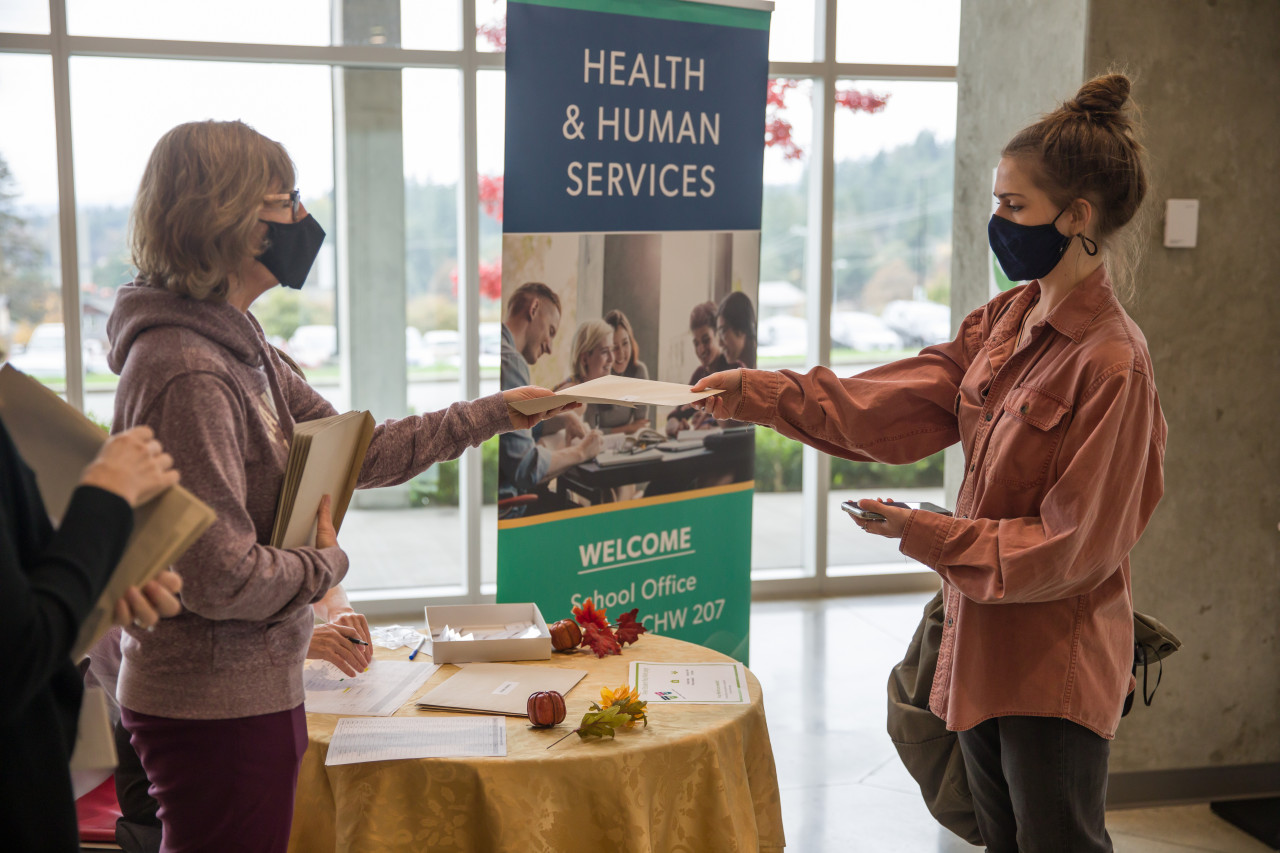 What our Reps have to say!
"I love being a voice for change and being able to advocate for my class."
"It has taught me how to better communicate and collaborate within the Interprofessional team!"
"Being a student rep...has provided a lot of encouragement for me to upkeep, improve and embrace my leadership skills!"
Want to be a Student Rep?