Cultural sharing connects you to traditional ways
Camosun hosts a number of events intended to enhance and celebrate Indigenous student success and encourage community development and wellness.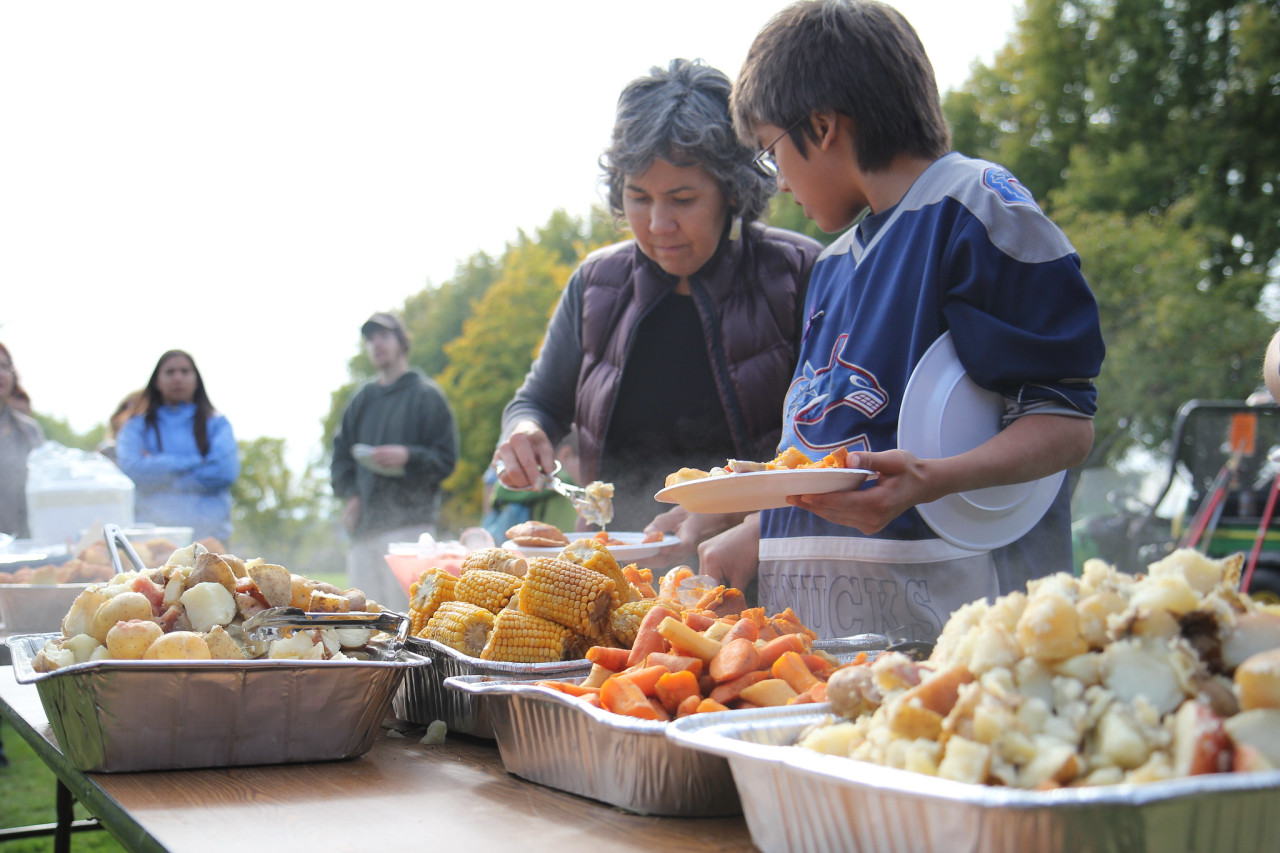 Events
National Indigenous Peoples Day - June 21
A day for all Canadians to recognize and celebrate the unique heritage, diverse cultures and outstanding contributions of First Nations, Inuit and Métis peoples.
Orange Shirt Day - September 29
OSD events will take place in Na'tsa'maht at Lansdowne 
Traditional Songhees Pit Cook - October 27
Each year, bright blue star-like camas flowers spatter the Garry oak meadow. In October, IECC, in partnership with Songhees Nation, hosts a pit cook to demonstrate how the Nations of this region use a fire-pit to cook the camas bulb between layers of locally harvested plants such as sword fern, salal or skunk cabbage.
Indigenous Student Awards Ceremony - December
Celebrate the dedication and perseverance of students in their studies and in their activities in community.
S'TEṈISTOLW̱ Conference - TBA
Our intent is to gather educators, administrators and staff working in Indigenous programs as well as knowledge-keepers, leaders and allies in the field of Indigenous education from adult and post-secondary institutions and communities.